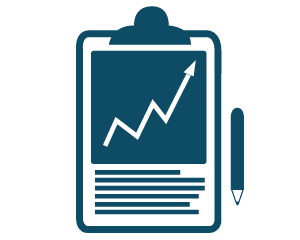 Are your usability ratings
better than the competitions'?
You've probably thought a lot about your own usability ratings. But do you know how they compare to your competitors'?
Our B2B usability testing can reveal your competitors' weaknesses and your strengths. Obviously, this is invaluable info for your marketing and sales efforts.
With our research, you can also discover the product or service features that users love the most. We'll even let you know whether a fix or two will sharpen your competitive edge.
Luckily, usability testing is now much more efficient than in times past. Today, we can virtually recruit your competitors' customers to test a product or service online. Further, we can give you audio and video recordings of relevant interactions and conversations.
Get the answers you need. Our B2B tech expertise gives us the context to ask the right questions of the right people.
Business Users.

Marketers.
Sales reps.
Administrators.
Etc.

Technical Users.

Implementers.
IT staff.
Developers.
Architects.
Etc.

Market Influencers.
The Right

Questions
Such as…
What usability issues do customers point out?
Have past usability issues been fixed?
Do customers notice a difference?
What "jobs to be done" are customers using the solution for?
Does your product or service help customers successfully
complete these jobs? Do rival solutions?
Does your product or service have a higher usability rating
than competing solutions?
How does your solution rate on effectiveness and efficiency?
How do competing solutions rate?
What are the expectations for upgrades and maintenance releases?
What kind of support models are customers looking for?
Does the solution need to be heavily customized to meet the
needs of every target industry?