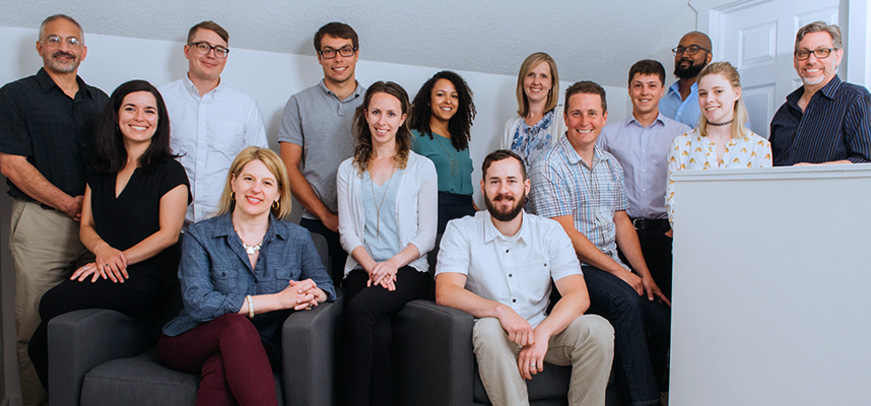 From Enterprise to Unicorn
---
For the last 10 years, we've helped some of the biggest technology companies in the world. We've also helped a number of upstarts go on to greater stardom.
We tailor our approach to your B2B business problem. Our analyst team specializes in:
In-depth interviews.
Webcam interviews.
Focus groups.
Custom panel development.
Online communities and panels.
Mobile surveys.
Online qualitative research.
Social media analysis.
User experience research.
Quant surveys.
B2B and Tech Sector Specialists
---
As B2B specialists, we don't foray into B2C research tactics like eye tracking, biometric response, or neuro marketing. We'll never try to tell you that B2B can be approached in the same way as B2C.
We spend all day every day in the B2B tech sector. You won't have to waste time catching us up on the structure and context of your unique industry.
Got a B2B tech sector business problem? We know who to talk to and how to uncover the insight you need.
We'll skip interviewing consumers and go right for B2B business leaders and technology movers and shakers.
Focused and Boutique
---
If we work together, you can expect us to provide a right-sized team on every project. We'll put the right people and the right amount of people on the task of answering your business problem.
Though all of our analysts specialize in B2B tech sector research, the senior leadership of our company supervises every single project. This is not one of those firms where the fate of the project is left only to low-level staff.
Research Outputs You Can Trust
---
We don't believe in conducting our research behind a velvet curtain. Your investment in our expertise will be met with regular updates on our progress. If you have any questions, we'll answer within 24 hours.
Our deliverables are executive ready and don't require any re-packaging to get the point across to your leadership team.
We won't just dump data on you without helping you figure out what to do with it. We consider it a key part of our mission to use our research to show you where you can contribute the most to the success of your company.
Our Leadership
---
Cascade Insights is led by a dynamic duo: Sean Campbell and Scott Swigart. Each has more than 20 years experience working in the B2B tech sector.
Corporate research veterans, the two have worked together for 17 years and led two successful companies.  Their first company, 3 Leaf Solutions, was founded in 1999 and sold in 2006.  Cascade Insights was launched in 2006 and has grown ever since.
Sean oversees the health of the firm, maintains relationships with key clients, hosts the popular B2B Revealed Podcast, and leads the company's marketing efforts.
Scott heads the research team and focuses on emerging trends such as IoT, artificial intelligence, and big data and the critical decisions facing technology companies today.
Portland Based, Globally Focused
---
Our team is physically based in lovely Portland, Oregon, but our clients are from all over the world.
Next Steps
---
Ready to talk? Let's get started.
Want to know more about our methodology? Check out our popular podcast for B2B Market Research best practices.
Curious about the tech trends we're monitoring? See our Read Like an Analyst series on our blog.