B2B MARKET RESEARCH FOR MARKETING TEAMS
Make smarter marketing decisions based on in-depth B2B market research insights
Finally, a B2B market research and competitive intelligence firm that exclusively specializes in B2B technology companies.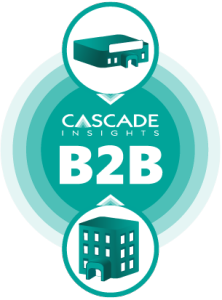 Unlike generalist firms, Cascade Insights specializes in market research and competitive intelligence services for software, hardware and technology companies.
Our B2B market research analysts dig deep and help you answer marketing questions like:
What is your differentiated value, and how do you communicate it to your current and future customers?
How can you assess your sales and marketing effectiveness compared to your competition?
Why did your competitor's customer choose them and not you?
How can you competitively enter a new market?
Does the market value something different than what you're offering?
The result? We'll shine a spotlight on new market opportunities. We'll help you mitigate your marketplace risk.
Plus, the insights you'll learn can help you perform a marketing end run around your competition.
Learn more about our approach with these recent podcast episodes and articles:
Ready to get started? Contact us today.
---