B2B Market Opportunity Research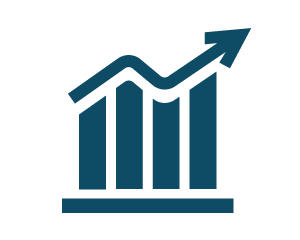 SEIZE THE MARKET. AMPLIFY YOUR STRENGTHS AND RECOGNIZE OPPORTUNITIES.
Opportunity comes knocking in many ways. Perhaps you've spotted an unfulfilled market need that a brilliant new product can solve. Maybe you've lost some big accounts, but with a slight adjustment of marketing strategy, you could be the darling of a certain buyer persona.
In good times, our specialized B2B market research can help you amplify innovation. When the going is rough, we can help you emphasize your strengths and seize success.
Whatever your business problem is, our market research services can help you turn it into an opportunity.
Get the answers you need. Our B2B tech expertise gives us the context to ask the right questions of the right people.
Prospective customers.
Market influencers.
Business decision makers.
Technical decision makers.
Former employees of competing firms.
The Right

Questions
Such as…
What are your current, potential, and competitors' customers' key buying criteria?
Should a new buyer persona be considered? What is their key buying criteria?
What jobs do target customers need to get done?
Do customers think that their current solution is helping them to get these jobs done?
Do customers think their current solution is good enough at getting the job done to justify the price?
Are there any new jobs that your customers need to get done?
Do competing solutions lack certain functionalities?
Are all current solutions in the marketplace lacking certain capabilities?
Have competitors recently changed pricing or discounts?
Is there potential for co-creation with partners?
What prompts customers to look for a new solution?
How much does customer satisfaction with support programs affect their evaluation of a product or service?