Our product marketing team at Bitdefender collaborated with Cascade Insights for developing a regional buyer persona research, needed to support our go-to-market strategy. I was very impressed with how this project was handled by the team at Cascade, starting from the briefing sessions, project outline through execution. They were able to easily accommodate our requests and create a tailored outline, engage with the right persona, and deliver a comprehensive report.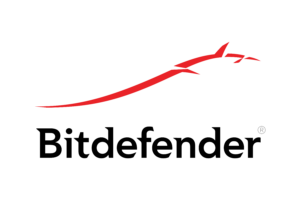 Principal Product Marketing Manager – Threat Intelligence and Technology Licensing Solutions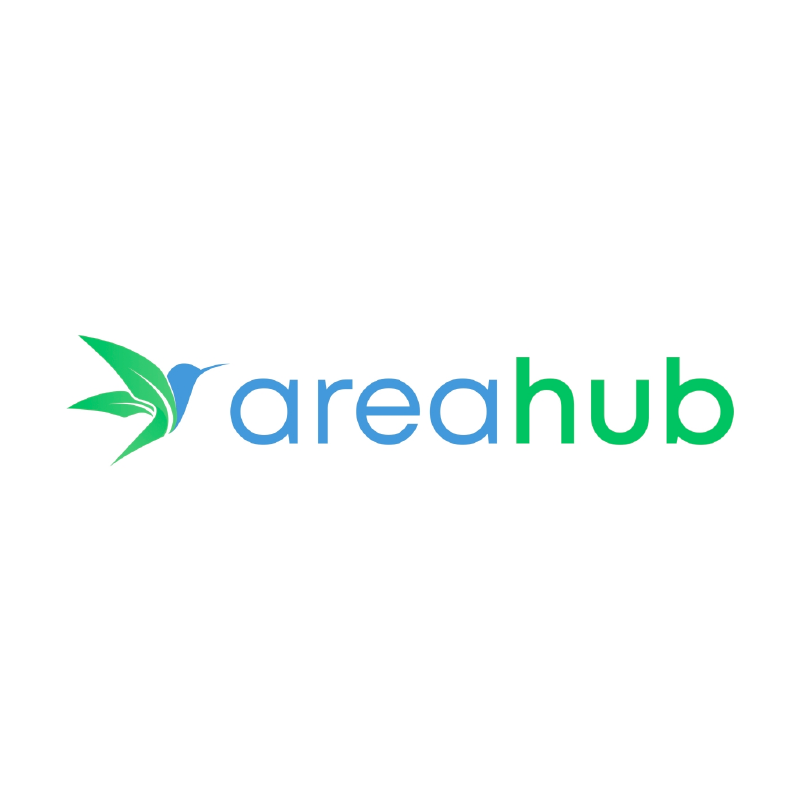 We really enjoyed collaborating with Cascade Insights on AreaHub's market research project. The Cascade team tailored their approach to our specific needs, quickly adjusted their strategy based on early interview responses, and communicated effectively with our team to ensure the best results.
They did a good job even though this project involved researching AreaHub's climate and environmental data and reporting service — a new type of offering. This made our project more challenging than many of Cascade's projects because many of the people interviewed had not yet have seen or contemplated something like this, but the interviewees were nevertheless able during the course of the interview to convey their interest in such a product if it existed.
The resulting customer personas, potential use cases, and recommendations the Cascade team provided based on this research helped AreaHub prioritize our B2B sales efforts and focus our resources. We look forward to working with Cascade Insights again in the future!
Co-Founder & CEO
Cascade Insights is a true partner. Whenever we have encountered a need or a problem, Cascade Insights has used their creativity, flexibility, and expertise to help us get to a solution. Connection has worked with Cascade Insights for years and we have always been impressed with their performance. I highly recommend the Cascade Insights team!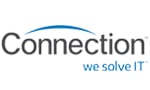 Vice President, Marketing
I really enjoyed working with everyone on the Cascade Insights team, they challenged us in a really good way. They understood a lot more about our business than some of the other partners that we've worked with — from the business model, approach, and the tech perspectives. I really appreciated the expertise, and believe the content that came out of it was really great.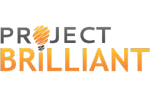 Vice President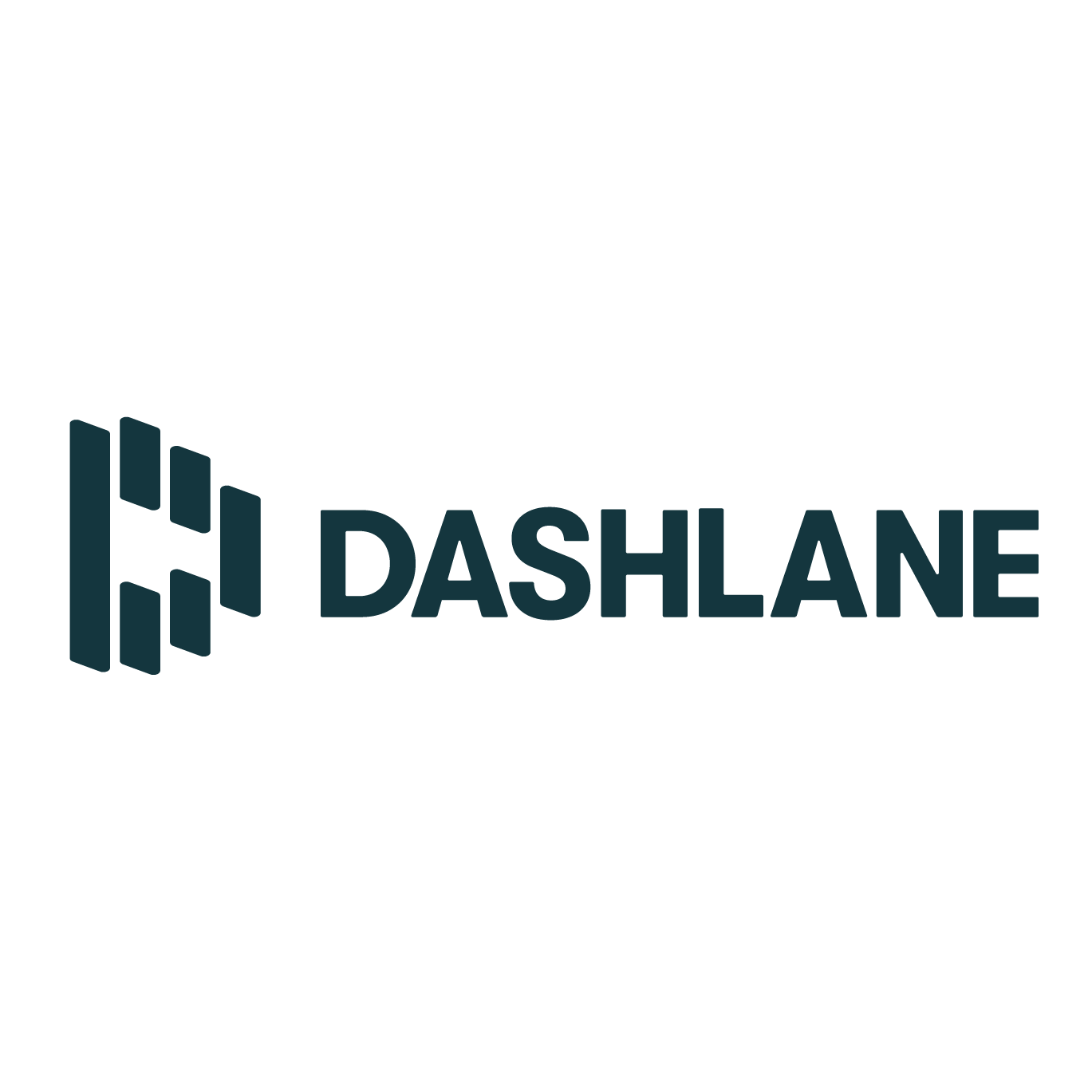 We've just wrapped up a two-month project with Cascade Insights, who really helped us frame up our best possible opportunity in B2B.
This has been a really crucial decision-making process for us as a company, so I really appreciate how Cascade Insights has been able to engage with us where we're at as a company throughout the process. The team really listened and collaborated throughout, from briefing on the project all the way through sharing results, and I honestly feel like I gained a couple new team members in Philippe, Peter, and the rest of the team on this project together.
The fact that they made such a good impression with every stakehholder they engaged with, as smart, really knowing their stuff, and having integrity throughout the process has made a huge difference to how we as a group are able to collaborate and align on the results. Thank you so much to the Cascade Insights team, and I look forward to working with you in the future.
Director of Insights & Strategy
We've worked with Cascade Insights twice now in the last 12 months and it's been a fantastic journey. They've been great partners, whether it was answering questions we had around what we're trying to do, initiating our research and surveys, or understanding the complexities of survey answers or trends that might be found in the data. The Cascade team was always available to me and my team, whether it was a quick phone call, a more in-depth phone call, email, et cetera. I always felt like I was well taken care of, and I was always getting the right information for me and my team to execute on our goals from a marketing perspective.
I also appreciate the time that they put into their recommendations, what they saw in the data, and where they guided us throughout the process. That was really invaluable to us to be able to see something we might not have seen in the data itself. Overall, I'm just thrilled that we've been able to create this partnership and I look forward to our next project together.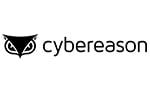 Vice President, Marketing
I've worked with Cascade Insights for many years across many different engagements, including custom market and buyer persona research, competitive intelligence, and message testing. By helping us remove uncertainty and leveraging qualitative and quantitative data-driven decision-making, Cascade enabled my team to be more effective marketers.
Not only are Sean and Philippe and the rest of the Cascade team an absolute pleasure to work with, their domain expertise and structured approach towards research make them a great partner to our organization. Without question, they are my go-to resource whenever I need to extend the capabilities of the marketing team and I always look forward to our next projects together.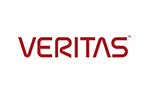 Head of Product & Solutions Marketing, Data Protection
We have been very happy in our business relationship with CI. They were proactive from start to finish, attentive to details, and focused on our demands. Despite the complexity of the project and the steep learning curve, they were able to deliver the research as we intended and the team really pulled through in the final weeks despite facing numerous challenges. We appreciated the resilience and communication and the willingness to be super reactive at a moment's notice.

Product & Customer Marketing Director
Working with Cascade was fantastic. They got up to speed quickly on our industry and its nuances, and they were able collect the data and derive the insights we were looking for in a straightforward, no drama way. They were collaborative and flexible, and they altered their workplan and interview questions as the needs of our project evolved. I would recommend them to other marketers, and if/when the need arises again, I would 100% call on them.

Chief Marketing Officer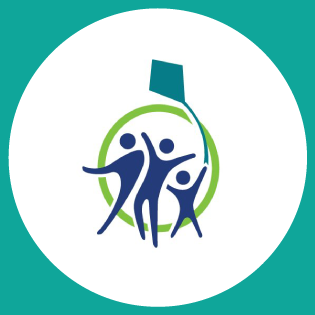 Once we began working with Cascade, we quickly realized that we should have engaged them much earlier in our planning process. Their research provided us with the insights we needed to make some tough decisions, helping set the overall direction for our strategic planning. Our lead analyst was particularly helpful as he was able to leverage his years of relevant expertise to draw out valuable comments from interviewees. I would highly recommend Cascade to other organizations looking to have similar research done.
Executive Director Marketing & Communications
I have enjoyed working with Cascade Insights. They are flexible, agile, and easy to work with. Cascade has delivered high-quality work for my team on short notice and they always go the extra mile to ensure that we are happy with their work.
I have commissioned multiple customer development research projects from Cascade Insights to better understand customer preferences, pain-points, and vendor selection criteria. They have also worked with us on concept testing of new value and willingness to pay. The team did great work, especially with sourcing the right customers, conducting in-depth interviews and packaging the feedback into crisp, actionable insights. I plan to use Cascade Insights again.

Director of Product Marketing, Azure Apps and DevOps
We hired Cascade initially to help us with our customer satisfaction research, and we were very pleased with how they delivered on this work. The moderator was professional and the insights in the final report were very helpful to our business.
Since then we have engaged with Cascade on some persona work to better understand our target audience, and have also expanded our customer satisfaction research work to include our flexible contractor workforce.
Cascade is a great partner to us, providing thorough and insightful analysis and recommendations. I know I can count on them to deliver quality results and look forward to working on more projects!

VP of Marketing
Sean and his colleagues at Cascade Insights have consistently delivered great work for us. Relative to a lot of vendors I've worked with, the Cascade team did a great job of taking high level, somewhat ambiguous guidance (from me), and turning that into creative, effective deliverables.
I consistently turned to Cascade Insights earlier in the project lifecycle than I normally would because I knew that they would be able to recommend creative solutions and then execute, execute, execute. Net – Cascade Insights has always delivered great value for the money.

Director of Competitive Intelligence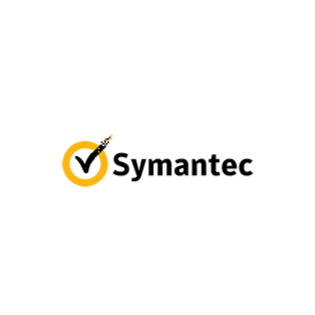 I hired Cascade Insights for a project that involved a competitor analysis, CI training, and consultation. No doubt about it – deciding to work with Cascade Insights early in the process of ramping up a new CI function was the single best decision that I could have made.
Competitive Intelligence Manager
Cascade Insights is on my short-list when I look for guidance on any and all topics related to competitive intelligence.
He is knowledgeable in a broad array of CI tools and techniques, and he knows when and where to apply each. He's become a valuable partner as we drive our CI initiatives.

Market Insights Manager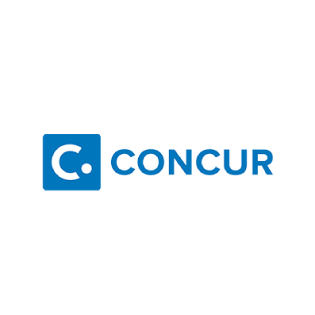 Finding the right research partner is not easy, but Cascade Insights delivers just what we need. They provide meaningful insights, complete the work in a timely manner and made sure to take into account our business context. I am confident that Sean and the team can tackle the tricky market questions that we have to address in order to succeed.
Global Competitive Insights Manager
Cascade Insights worked as a consultant for me on many projects in the wireless space. They consistently provided detailed insights that have enabled better business decisions with a great level of confidence… I always slept well when Cascade was working on any project – I knew it was in good hands.
They are leaders in their field and the team has great enthusiasm for what they take on. I feel lucky to have had them working on projects for me over the years and highly recommend them.

Sr. Competitive Intelligence Manager
I have greatly enjoyed working with Cascade as they are flexible, agile, and easy to work with. Cascade has delivered high quality work for my team on short notice and always go the extra mile to ensure that we are happy with their work.
Cascade has personally been of great help to me as I have looked to build a new CI function in Engineering. My team's development and knowledge of CI have been significantly accelerated as a result of our work with Cascade.

Director – Competitive Intelligence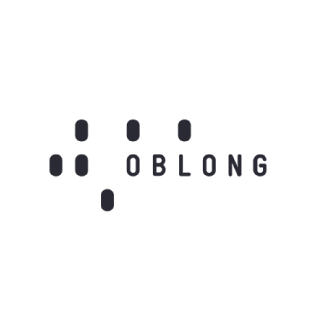 It was a great pleasure working with the team at Cascade Insights. Our qualitative research project was handled very professionally and the insights uncovered have been very valuable for us to draft our strategy.
The team at Cascade Insights demonstrated a high level of flexibility to keep pushing the boundaries and identify deeper consumer pain points. A very satisfying project executed extremely effectively by our partner at Cascade Insights.
V.P. Marketing
The experts at Cascade Insights helped us shape and execute a project to gather feedback from a hard-to-reach audience – IT decision makers with budget authority for their organizations. Cascade Insights worked hard and creatively to find exactly the right people to talk to. The interviews were conducted with a high level of professionalism.
Cascade Insights was very open to our feedback and continued to refine the interview questions as the project progressed. I was extremely impressed with the knowledge, skills, and capabilities of the Cascade Insights team and look forward to working with them in the future.

Senior Design Researcher – Windows and Devices Group
Cascade Insights completed some key market research for us to help guide thinking as to our long term strategy for data protection and archive. They were professional, efficient, and clearly have knowledge and expertise in the IT industry, so they were very quickly able to synthesize information from us as well as from the market research participants. Their results provided some key insights for us, and have already helped to validate and shape our product line strategy.

Sr. Director of Product Management
Cascade Insights was a true partner for us as we embarked on our competitive analysis project. They customized their approach to meet our needs, helped us better define the data we were looking for, and then they stepped up and delivered a comprehensive, detailed analysis of our market. The Cascade team spent the time to understand our technology, our target market, and our business, which made the process painless and the result a resounding success.

Director, Cyber Security Solutions
The relationship we have with Cascade Insights is that of a trusted advisor. They work really closely with our team, helping us develop some extremely effective and insightful market intelligence reports. Sean and the team are always looking at how we can make our partnership work better. It's this kind of focus on innovation and building a mutually beneficial relationship that has delivered where it really matters.
The team at CI are not only Mavens in their field, but also educators, capable of training new CI professionals or reinvigorate teams. The team at CI consistently delivers and helps their clients deliver on commitments and take their knowledge to the next level.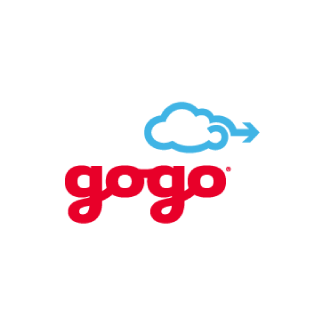 The decision to partner with Cascade Insights on recent B2B research projects has worked out very well. Their ability to quickly understand our industry and specific business challenges, combined with their strong project execution skills has quickly made them our preferred partner for B2B work. Specifically, I appreciate their collaborative approach in being open to conceptual research discussions, making field adjustments on the fly, and in making recommendations of their own during execution of the project. It truly is a pleasure to work with the team at Cascade!
Director Global Insights
We needed to understand the factors that were contributing to churn and we needed to hear it directly from the customer. Cascade's expertise meant we were able to get up and running with in-depth interviews quickly. The interviews were exhaustive and were recorded and transcribed for us. The biggest value we got came in two parts: first, the interviewer was skilled at drilling into details that were important for us. Secondly, Cascade provided an extensive insights and recommendations overview that has helped us build highly targeted plans that will increase our customer retention.

Director, Global Customer Experience and Channel Marketing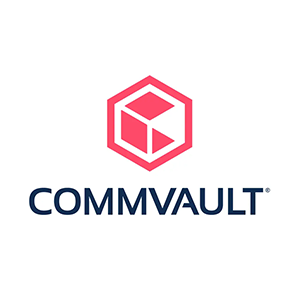 I've worked with Cascade Insights on multiple ICP, segmentation and focus group projects over the years. I choose to work with them again and again for their expertise and tight process for delivering insightful market research. They quickly become subject matter experts on your category and can lead thoughtful qualitative sessions complimented by the right quantitative. The communication and thoroughness of insights and shaping hypothesis throughout the entire process is stellar.
This isn't a "wait for it… and in 3 months you'll have report" type of team. They are highly engaged, proactive, and constantly thinking about my business and its success in and out of the research assignment.  I've always thought of Cascade as a strategic partner rather than a research vendor.
Chiief Marketing Officer
I work for a company that sells technology products to highly sophisticated professionals. We have grown significant in the past decade and as part of that growth we continue to expand our products into new professional personas. As part of this growth, we developed a product that could significantly improve the efficiency and process of a new persona. We have had great success with our product for the customers who purchase it, but we experienced challenges in building awareness with these new types of professionals. After much effort, we decided to engage Cascade Insights to help us understand these new personas in greater depth.
The Cascade Insights team executed our statement of work flawlessly. They built a project plan and timeline and were strict to adhere to the plan. They were quick to communicate and resolve any issues that could have an impact or delay the project, they performed research which was very valuable, and they paid very close attention to what we were looking for and produced an end deliverable report that addressed exactly what we were looking for. The deliverable report enabled us to understand the new personas better and understand how those personas educate themselves on products that we sell. We built a marketing plan informed by the Cascade Insight report that has enabled us to better share our products with these new groups of professionals. Thank you Cascade Insights!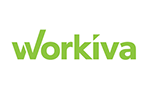 Industry Principal, Accounting & Finance, CPA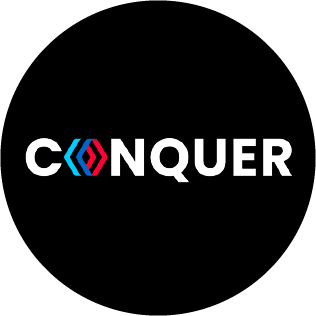 We hired Cascade Insights to perform some market analysis on our behalf. The entire engagement was extremely professional, and the results helped prove some competitive hypotheses that we could not have gathered or proven on our own.
One element of the process that I found very helpful was Cascade's understanding that the research was going to be as much about the journey as the ultimate findings. Tyler was superb to work with, as in addition to his fully understanding our line of business before the project began, he was able to iterate the survey questions based on what was learned in the early interviews. His flexibility to modify some key questions, and his ability to dive deeper on interesting responses truly made the difference in delivering the "insights" from Cascade Insights. Plus, they are really nice people.
I would use them again, and recommend their firm for any type of research.
Chief Marketing Officer
We leveraged Cascade Insights to reach new audiences and produce more engaging content. The Cascade Insights team took the time to understand our vision, objectives, and past challenges, gaining our trust and enabling them to augment our team. Matched with their creativity and willingness to craft compelling stories intermixed with research, case studies, and statistics, Cascade Insights delivered exceptional assets to support our success.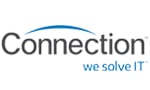 Manufacturing Strategy Director, Industry Solutions Group
The Cascade Insights team researches, develops, and delivers market and business to business insights that I'll often never see in the fast flow of information that comes across my desk every minute. The cloud and B2B partner marketing worlds move fast, and the Cascade team can be counted on to surface game-changing nuggets in both my day-to-day and strategic work.
I like working with Cascade Insights because they're agile and flexible. I've worked with their team on projects that require in-depth market and customer research spanning one or two quarters. I've also worked with them on fast-turn projects where they act as an extension of my resource pool. They help me and my team quickly scale up when necessary.
The Cascade Insights team has unquestionable integrity. Cascade Insights works with marketplace leaders that may be partners or competitors. I have total confidence that the work they do for Dell Technologies is firewalled and protected. Plus, I trust the integrity of the research and their conclusions. Even if it's not what I want to hear, Sean and the team present the results with logic, data, and credibility. It gives me confidence that I can use that to base my business decisions on.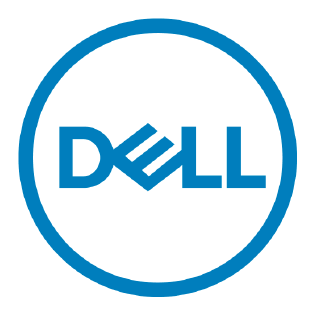 Global Alliances Marketing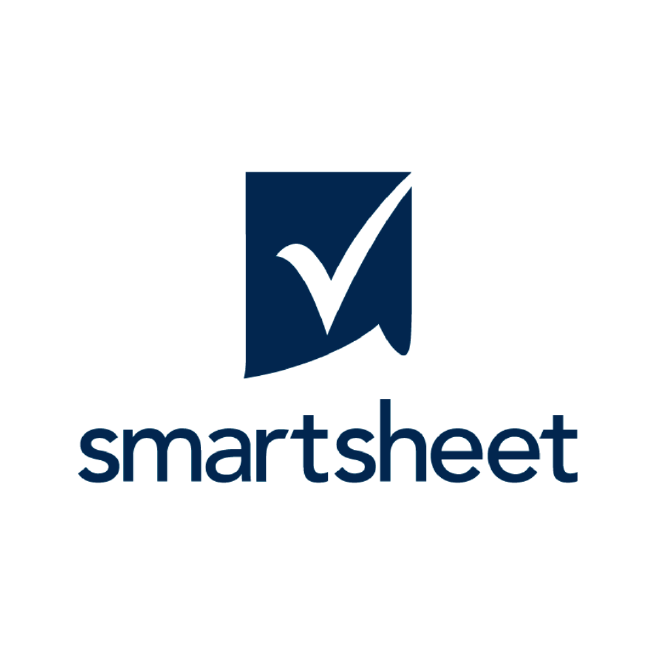 We came to Cascade Insights in the Fall of 2020 with a need for research and insights around key target buyers in markets for two new offerings. Right from the get-go, we were super impressed with the team's energy, their diligence, and frankly their ability to hit some very aggressive timelines. Clearly, they had done this before, and they were experts.
A few short months later, we had an awesome comprehensive set of insights that we were able to share with the rest of the organization and build a go-to-market plan. In my opinion, this is where Philippe and the rest of the Cascade team really shine. They helped bring everyone in from across the organization to understand the insights, and how to sequence them and make them actionable. Without a doubt, this had a major impact on the success of the project.
I would highly recommend Cascade Insights for this kind of work, and look forward to working with them again on future projects.
Director of Strategy
I've worked with Cascade Insights across a number of large tech companies on some very important projects, and Cascade has a great track record of delivering great work for some of the largest projects and companies I've worked with.
They have the ability to tailor the deliverables to your specific needs. While some vendors are unable to make changes to a very rigid format, Cascade can adapt to your specific needs. The team iterates really quickly on the deliverables, so you can get changes and responses and updates very quickly, which is so helpful.
Cascade does an amazing job recruiting different personas for the research so you can have the right people participating and have confidence in your strategy. Their research team is objective, and if you base your strategy on their findings and recommendations, you'll have success. Their competitive analysis is very reliable, and it helps the sales teams engage customers in the right conversations. And, the value you get for your budget is just incredible. So, I really recommend working with Cascade Insights.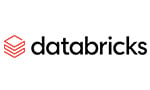 Principal Product Marketing Manager
Testing our brand and messaging elements was essential for us in moving our positioning and communication strategies forward. Cascade was instrumental in getting us to effective, clear-cut directives for what path to take. The team was helpful in their guidance, efficient and timely in their communication and follow up, and clear and thoughtful in their recommendations.

Vice President of Marketing
I worked with Cascade as part of a brand evolution project, as Appen was integrating Figure Eight into its solutions offering. Our goal was to update our understanding for the market. We worked with the Cascade team find the truths we would build into the updated brand through qualitative research, and validate new messaging thought quantitative research. At the end of the project, we were able to confidently deliver the updated brand look and feel thanks to the research-backed decisions we had made throughout the process.

Director, Corporate Marketing
Cascade Insights has supported me on a number of primary research projects across several years. I have found Sean and his team to be responsive, professional and a pleasure to work with – and they deliver great results. I especially value the team's expertise in high tech. There is quite a bit of specialized knowledge required to do credible primary research in my industry, and I can count on Cascade Insights to be up-to-speed on the latest technologies.

Director, Competitive Intelligence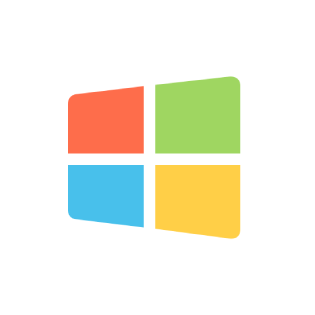 I am very impressed with Cascade Insights capability to deliver critical projects on time and with quality. They have a very structured approach towards completing projects related to market intelligence and can work across various leading technology areas. The team is very professional and is great to work with. I look forward to continue working with them.
Senior Product Marketing Manager, Commercial Tablet Marketing for Industry (Verticals)
We've utilized Cascade Insights for some very high-profile projects that have required a deep understanding of software engineering and development. Cascade Insights assembled a team with clear expertise in the space and conducted high-quality and thorough research on a quick turnaround. As the objectives of the research continued to evolve, the CI team proved to be flexible partners and willingly adjusted the research strategy to make sure our goals were adequately addressed.
I have really enjoyed working with Cascade Insights and the deep partnership they provide.

Product Planner, Competitive Intelligence for Windows and Devices Group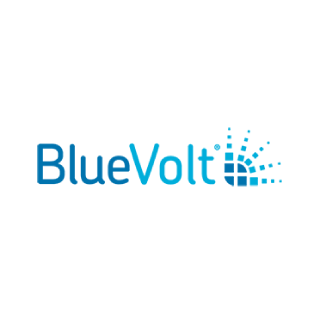 BlueVolt is always on a mission to improve the experience learners have on our platform. We're very happy to have chosen Cascade to lead our Voice of the eLearner research. From survey design to deployment to analysis, the Cascade team was insightful, attentive and flexible. We now have a study that will serve as the foundation for our learner research moving forward. We look forward to working with Cascade in the future.
Director of Marketing
Decision Lens is a small and growing software company, still trying to figure out the exact motivations of our market and our buyers. After watching our own efforts at market analysis drag along with all of our internal biases attached to them, we decided we had to enlist the help of experts.
Cascade Insights stood out to us in our review of firms for their knowledge of technology, experience in B2B, and willingness to personalize the work to what we needed. And our experience during the project lived up to the expectations.
The Cascade team delivered very thorough and targeted market interviews and provided the external analysis of the information that our organization and executives needed to see. We have since completed more market analysis initiatives with Cascade and will continue to do so into the future.

VP of Marketing
Cascade Insights is a strategic business partner for Symantec. They consistently deliver actionable insights and hard-hitting research that we use to make business decisions.
Cascade Insights uses modern research techniques which also incorporate emerging data sources like social media platforms. They're easy to work with, comprehensive in what they deliver, and have a zeal to provide outstanding customer service. I would recommend Cascade Insights to any company, big or small, and in any industry.

Sr. Director – Competitive Intelligence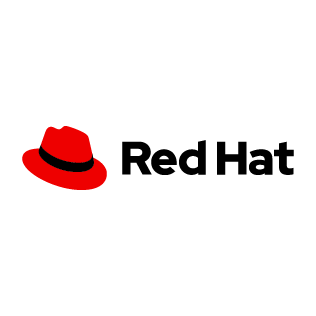 We commissioned a channel market research piece from Cascade Insights to better understand partners' perceptions. The team did great work, especially with research design, sample development, data analysis, and report development. Results were balanced, credible, and practical; sparked important conversations; and ultimately helped expose a gap in our strategy. I plan to use Cascade Insights again.
Sr. Product Marketing Manager
We worked with Cascade Insights to start up a substantial competitive intelligence and product insights initiative. Their whip-smart staff and expertise in B2B tech was a major asset, starting from our first conversations about doing a project together, making sense of research findings, and delivering results to senior leaders.
When we hit challenges along the road—practically inevitable in standing up a new initiative in an enterprise context—they were flexible, creative, and always positive in finding ways to move forward. In short, in the world of market research, Cascade is at the top of the heap.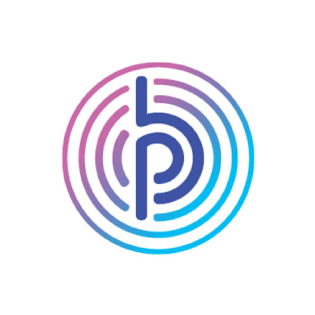 Primary Research Lead, Software Solutions
Most of my team is relatively new to the CI field, so I enlisted the help of Cascade Insights to provide training in CI fundamentals, frameworks, and methodologies.
While the training was only 2 days in length, Sean thoroughly covered all the topics with time built in for team activities that further reinforced what we learned. After the training, the team raved about all the new tools they wanted to use and ideas to incorporate into their existing projects. In fact, they have already begun introducing concepts learned in this training into their day-to-day activities.
I highly recommend Cascade Insights for any CI manager looking to quickly train new CI professionals or for any team looking to refresh their existing CI knowledge. Sean is very professional and knowledgeable in this field and can really help any CI team (regardless of experience) move to the next level.

Director, Competitive Intelligence
When you're in a fast-paced and highly competitive market space, you have to be nimble and smart and sure in all your marketing decisions – and your vendors have to match that. Sean Campbell and his team at Cascade Insights are all that and more.
Before they even started on one of my recent projects, they conducted a thorough interview and brought in different perspectives that helped crystallize the actual questions we were trying to answer. The project ran flawlessly and professionally, and the analysis was exceptional. Cascade is on my "Go To" list when I need a partner to help me analyze tough market intelligence questions.

Head of US Marketing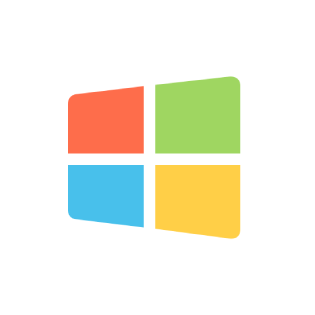 We've utilized Cascade Insights for multiple projects…
Sean is one of the best competitive intelligence professionals out there – great understanding of the IT and computer industry dynamics, knows the right places to ethically get information, and he is able to apply that to our company's specific projects with great effectiveness.
Director, Competitive Strategy
Sean Campbell has a keen eye for trends in the technology industry, and can translate those trends into actionable directives for his clients. Sean epitomizes initiative — he's constantly seeking new knowledge and expertise. His attention to detail and his concern for high quality infiltrate every project he touches.
Sean Campbell has a very unique combination of clear-eyed business sense and the ability to think creatively. He is a technology visionary!

Vice President
I engaged with Cascade Insights to conduct a market research project to understand the perception of the HP Cloud programs by different channel partners. Sean and his team did an exceptional job understanding what I was looking for, putting together a series of surveys, collecting the information and complementing it with additional social media insights which was very innovative.
Sean was also very accommodating to changing dynamics of the organization and delivering on time with a great professionalism providing several presentations to different teams as requested. I highly recommend working with Sean.

WW Cloud Partner Strategy Lead
Cascade Insights was hired to develop voice of customer information related to a new market segment for us. The team did a great job of distilling our information request into blocks so that we could understand different aspects of the response. But the execution and results of the project were outstanding. It has informed our messaging and has provided us with a framework to deliver our story in a way that the customers will be more aligned with. The process has opened our eyes to a whole new way of capturing market information. I anticipate using them again.

Market Segment Manager
Cascade Insights has become our go-to resource anytime we have a tough market intelligence question. Compared to other firms, they stand out in two ways: 1) Deep domain expertise of the tech industry 2) Little/no hand-holding required: I just tell them what business questions I need answered and they deliver. It's rare to get original insights from market research vendors and Scott and Sean have delivered every time we have engaged them.

Business Strategy Manager
The Cascade team was great to work with. They were thorough in their approach to understand our needs, and were dedicated to delivering actionable insights. Sean and Scott's understanding of the market and commitment to delivering a high quality project output in a timely manner was exactly what we were looking for in a strategic partner.

Sr. Product Marketing Manager
Making the right decisions. That is really what this is all about. Cincom needed better information, and we needed to be able to develop a consensus around the information that we ultimately would need to use. Cascade provided clarity. They shared thoroughly their process, made sure my team understood the value, and then they delivered. The research they provided will be a key ingredient to new growth and a coherent strategy for our entire business.
Director, Brand and Corporate Strategy