B2B Partner Enablement
Fast Track Partner Readiness With Custom Market Research & Marketing Assets
Running a B2B technology partner program is a lot of work. We know you have your hands full structuring engagement models, tiers, and coordinating with key partners.
Unfortunately, partner messaging is often cobbled together on short notice after product messaging has been set. This all too common state of affairs leaves your partners uninspired, unengaged, and vulnerable to poaching by competitors.
Since B2B tech partner ecosystems are so complex, partner messaging is notoriously difficult to outsource. However, Cascade Insights is uniquely positioned to help you get partner readiness right. We've spent 15 years exclusively researching the B2B technology sector, had thousands of conversations with all kinds of buyers & partners, and helped to guide and craft messaging for scores of companies, products, services, and partners.
B2B Partner Enablement Services
Each partner enablement project is customized for your needs. It can involve either or both market research and marketing initiatives.
From a research perspective, we can help you analyze your partner program via qualitative or quantitative methodologies. We can also accelerate your partner readiness efforts through custom messaging, education, and asset development.
B2B Partner Enablement Market Research
If you're not sure where and how to start optimizing your channel, partner-focused market research can lead the way. Here are some examples of the questions our research can answer.
Why is our partner network shrinking? What are the reasons behind partner churn?
What about our partner program structure is working? What isn't? (Benefits, requirements, offers, etc.)
When do partners choose to recommend our products vs. competitors?
Are partners satisfied with our content? Is it sufficiently tailored to their needs or too general? Do they feel our content speaks to their customers' needs?
What marketing and sales collateral do partners need to be more effective? What collateral would make them choose to work with us over the competition?
Do partners feel they are sufficiently trained on our new products/services?
How can we get partners to increase sales?
How can we go-to-market better with our strategic alliance partners?
What is our partner's ideal customer profile?
How do we differentiate our partner programs from our competitors'?
B2B Partner Enablement Marketing Assets
Our experienced messaging specialists can craft marketing assets to help you boost partner readiness and increase channel sales. We are happy to produce the following.
Partner readiness checklists.
Product messaging frameworks designed to inform co-selling initiatives.
Partner education (webinars, product decks, etc.)
Audits and/or optimization of current marketing assets for partners.
Partner-ready playbooks.
Partner-ready bills of materials.
Channel and partner-specific content marketing such as blog posts, web copy for landing pages, whitepapers, etc.
We're specialized. Our in-house research analysts and messaging specialists live and breathe B2B technology. You don't need to explain what an SI, GSI, or VAR distributor is. We know the difference between an MSP and an MSSP.
We also get the inherently B2B nature of technology partnerships. Partners won't just sell your products out of the goodness of their hearts or even because your product is just that cool. We know partners go where the opportunities are, and we know how to make the possibilities with you look more promising than what your competitors are offering. We have the specialization and experience to get your partners what they need to sell effectively from Day 1.
B2B Tech Sector Specialists
We only accept projects from the B2B tech sector.
Our areas of expertise include:
SaaS
PaaS
IaaS
Software
Hardware
Cybersecurity
IoT
Cloud
AI
Big Data
AR/VR
Blockchain
Applications
Infrastructure
& More
Our clients range from enterprise giants to stars of the mid-market.
We help companies in the following fields:
IT Services
FinTech
MarTech
Health Tech
Green Tech
EdTech
AdTech
Legal Tech
BioTech
GovTech
InsurTech
RetailTech
Market Research Methodologies
In-Depth Interviews (In-Person & Online).
Focus Groups (In-Person & Online).
Web Surveys.
Online Research Communities.
Quantitative Studies.
Social Media / Online Community Analysis.
Longitudinal Research (Communities, Diaries, Etc.).
Secondary Research.
More On Our Approach to B2B Brand Leadership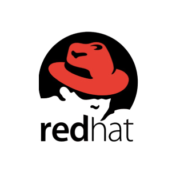 "We commissioned a channel market research piece from Cascade Insights to better understand partners' perceptions. The team did great work, especially with research design, sample development, data analysis, and report development. Results were balanced, credible, and practical; sparked important conversations; and ultimately helped expose a gap in our strategy. I plan to use Cascade Insights again."
— Martin Dewitt, Senior Product Marketing Manager, Red Hat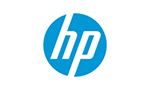 "I engaged with Cascade Insights to conduct a market research project to understand the perception of the HP Cloud programs by different channel partners. Sean and his team did an exceptional job understanding what I was looking for, putting together a series of surveys, collecting the information and complementing it with additional social media insights which was very innovative. Sean was also very accommodating to changing dynamics of the organization and delivering on time with a great professionalism providing several presentations to different teams as requested. I highly recommend working with Sean."
— Lucy Mangas, WW Cloud Partner Strategy Lead, HP