B2B Product / Service Research
Build The Ideal Customer's Ideal Solution
Cascade Insights' B2B Product/Service Research is designed to help organizations align their product development, messaging, and marketing strategies with the needs of the market.
Whether you're planning on launching a new product or service or want to revamp an existing one, Cascade Insights' B2B Product/Service Research can help you:
Target the right markets and personas.
Hone your product/service strategy to prioritize the features and capabilities that matter most to buyers and users.
Streamline your marketing and sales messaging to address your ideal customers' priorities, jobs-to-be-done, and pain points.
Identify unmet market needs you can capitalize on.
B2B Tech Sector Specialists
We only accept projects from the B2B tech sector.
Our areas of expertise include:
SaaS
PaaS
IaaS
Software
Hardware
Cybersecurity
IoT
Cloud
AI
Big Data
AR/VR
Blockchain
Applications
Infrastructure
& More
Our clients range from enterprise giants to stars of the mid-market.
We help companies in the following fields:
IT Services
FinTech
MarTech
Health Tech
Green Tech
EdTech
AdTech
Legal Tech
BioTech
GovTech
InsurTech
RetailTech
More on Our Approach To B2B Product/Service Research
Market Research Methodologies
In-Depth Interviews (In-Person & Online).
Focus Groups (In-Person & Online).
Web Surveys.
Online Research Communities.
Quantitative Studies.
Social Media / Online Community Analysis.
Longitudinal Research (Communities, Diaries, Etc.).
Secondary Research.


"I am very impressed with Cascade Insights capability to deliver critical projects on time and with quality. They have a very structured approach towards completing projects related to market intelligence and can work across various leading technology areas. The team is very professional and is great to work with. I look forward to continuing working with them."
— Senior Product Marketing Manager, Commercial Tablet Marketing for Industry (Verticals), Microsoft

"Decision Lens is a small and growing software company, still trying to figure out the exact motivations of our market and our buyers. After watching our own efforts at market analysis drag along with all of our internal biases attached to them, we decided we had to enlist the help of experts. Cascade Insights stood out to us in our review of firms for their knowledge of technology, experience in B2B, and willingness to personalize the work to what we needed. And our experience during the project lived up to the expectations. The Cascade team delivered very thorough and targeted market interviews and provided the external analysis of the information that our organization and executives needed to see. We have since completed more market analysis initiatives with Cascade and will continue to do so into the future."
–Matt Ipri, VP of Marketing, Decision Lens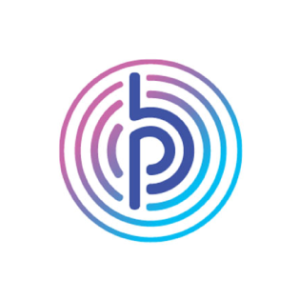 "We worked with Cascade Insights to start up a substantial competitive intelligence and product insights initiative. Their whip-smart staff and expertise in B2B tech was a major asset, starting from our first conversations about doing a project together, making sense of research findings, and delivering results to senior leaders. When we hit challenges along the road—practically inevitable in standing up a new initiative in an enterprise context—they were flexible, creative, and always positive in finding ways to move forward. In short, in the world of market research, Cascade is at the top of the heap."
— Josh Kaplan, Primary Research Lead, Software Solutions, Pitney Bowes