B2B Sales Enablement Research
Better Messaging, Better Targeting
Poorly worded sales messaging can result in lost deals, few proposal opportunities, and a bad reputation. Good messaging sent to the wrong persona can also result in these consequences.
Unfortunately, sales teams don't often have adequate data on how their messages are received. Cascade Insights' Sales Enablement Research helps sales teams gain the clarity they need to win more deals.
With our extensive background studying B2B buying in the tech sector, Cascade Insights can help you gain an objective view of how customers view your sales messaging. Our research can reveal what buyers expect in sales outreach at each stage of the buyer's journey. We can also uncover how you can more effectively differentiate from the competition.
B2B Tech Sector Specialists
We only accept projects from the B2B tech sector.
Our areas of expertise include:
SaaS
PaaS
IaaS
Software
Hardware
Cybersecurity
IoT
Cloud
AI
Big Data
AR/VR
Blockchain
Applications
Infrastructure
& More
Our clients range from enterprise giants to stars of the mid-market.
We help companies in the following fields:
IT Services
FinTech
MarTech
Health Tech
Green Tech
EdTech
AdTech
Legal Tech
BioTech
GovTech
InsurTech
RetailTech
More On Our Approach to B2B Sales Enablement Research
Market Research Methodologies
In-Depth Interviews (In-Person & Online).
Focus Groups (In-Person & Online).
Web Surveys.
Online Research Communities.
Quantitative Studies.
Social Media / Online Community Analysis.
Longitudinal Research (Communities, Diaries, Etc.).
Secondary Research.


"We've utilized Cascade Insights for multiple projects…Sean is one of the best competitive intelligence professionals out there – great understanding of the IT and computer industry dynamics, knows the right places to ethically get information, and he is able to apply that to our company's specific projects with great effectiveness."
–William Tseng, Director (Competitive Strategy), Microsoft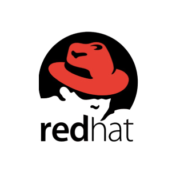 "We commissioned a channel market research piece from Cascade Insights to better understand partners' perceptions. The team did great work, especially with research design, sample development, data analysis, and report development. Results were balanced, credible, and practical; sparked important conversations; and ultimately helped expose a gap in our strategy. I plan to use Cascade Insights again."
— Martin Dewitt, Senior Product Marketing Manager, Red Hat


"Cascade Insights has become our go-to resource anytime we have a tough market intelligence question. Compared to other firms, they stand out in two ways: 1) Deep domain expertise of the tech industry 2) Little/no hand-holding required: I just tell them what business questions I need answered"
— Niranjan Deo, Business Strategy Manager, Microsoft