B2B User Personas
Build Something They'll Love
When you have a solid understanding of what users love and hate about your solution, your product development efforts can become much more strategic. Instead of building every feature, just build what leads users to advocate for your solution.
Though users may not play a huge role in the initial purchase, adequately meeting their needs is vital for retaining key accounts. Whether you're offering productivity software or a specialized SaaS solution, Cascade Insights finds out how well your solution helps users accomplish their jobs-to-be-done.
Improve Customer Satisfaction
In tech, it's common to see applications or services that have robust functionality but are a complete nightmare to use. The average B2B company's customer-experience index rating comes in at less than 50%.
Cascade Insights' User Persona Research can help you determine what adjustments are needed to improve customer satisfaction and lower churn.
Go Beyond Simple UX Research
Cascade Insights' B2B User Persona Research dives much deeper than just how a user interface is interacted with. Through double-blind research, you'll gain clarity around the needs, pain points, and behaviors of users. We also delve into ease of integration, onboarding experiences, and what ROI end-users and business leaders see from the solution.
When Do You Need B2B User Persona Research?
B2B user persona research is ideal for organizations that are:
Currently building a new solution.
Modernizing the feature set or UI of an existing solution.
Struggling to prioritize product decisions.
Receiving user complaints.
Facing competition from organizations that have launched elegant software solutions.
Seeing increased customer churn due to poor customer satisfaction.
14 Years In the Tech Sector, Thousands of Conversations With B2B Buyers
We only work with companies that create B2B technology products and services. This has been our specialization for more than a decade. Each day, we interview and survey B2B customers on their tech stack, pain points, and business needs. This B2B context lets us ask better questions, find better research participants, and generate better recommendations.
The Right People for B2B User Persona Research
Current end-users such as salespeople, factory workers, healthcare providers, information workers, business executives, technical staff, developers, IT professionals, etc.
Competitor customers in the same market segments your solution targets.
The Right Questions for B2B User Persona Research
Who are the primary users of our solution? How are they using and engaging with it? What are they trying to accomplish?
Is our UI intuitive and easy to navigate? What's the user experience like?
How is our solution helping customers achieve their jobs-to-be-done?
What do users find unique about our solution? What's most useful to them?
What features go unused due to a lack of user education? What features lack utility?
Which specific aspects of users' jobs affect how they use the tool? How does this compare to what we originally expected?
Have users ever been tempted not to use the solution or look for another solution? What prompted this?
What are users' biggest concerns when using a solution such as ours? What's not working for them?
What are their workarounds for obstacles they encounter? How do they use the product differently than we originally considered?
Will users encourage decision-makers to re-purchase? Are they likely to recommend our solution to peers?
How does our solution integrate into a customers' overall ecosystem? What other products do customers use in tandem with ours? Why is that?
How do users think our solution compares to competing solutions?
More On Our Approach to B2B User Persona Research
B2B Tech Sector Specialists
We only accept projects from the B2B tech sector.
Our areas of expertise include:
SaaS
PaaS
IaaS
Software
Hardware
Cybersecurity
IoT
Cloud
AI
Big Data
AR/VR
Blockchain
Applications
Infrastructure
& More
Our clients range from enterprise giants to stars of the mid-market.
We help companies in the following fields:
IT Services
FinTech
MarTech
Health Tech
Green Tech
EdTech
AdTech
Legal Tech
BioTech
GovTech
InsurTech
RetailTech
Market Research Methodologies
In-Depth Interviews (In-Person & Online).
Focus Groups (In-Person & Online).
Web Surveys.
Online Research Communities.
Quantitative Studies.
Social Media / Online Community Analysis.
Longitudinal Research (Communities, Diaries, Etc.).
Secondary Research.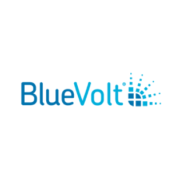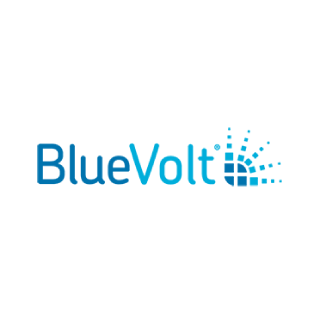 "BlueVolt is always on a mission to improve the experience learners have on our platform. We're very happy to have chosen Cascade to lead our Voice of the eLearner research. From survey design to deployment to analysis, the Cascade team was insightful, attentive and flexible. We now have a study that will serve as the foundation for our learner research moving forward. We look forward to working with Cascade in the future."
— Keith Gerr, Director of Marketing, BlueVolt