B2B Buyer's Journey Research
Help Buyers Find You First
Do you know how your buyers search for new vendors? Do you know what motivates them to move forward with their selection process? Do you know what content, marketing campaigns, or sales initiatives to launch to persuade more customers? Cascade Insights' B2B Buyer's Journey Research helps you answer these questions.
Our Approach to B2B Buyer's Journey Research
Research from Gartner shows that only 5-17% of a B2B buying group's time is spent meeting with suppliers. If you don't know what your buyers are doing during the rest of the typical 3-9 month B2B sales cycle, your marketing dollars will be poorly spent.
Yes, the buyer's journey is long and complex, but Cascade Insights' market research services can provide a great deal of clarity.
Our approach to buyer's journey research blends qualitative and quantitative approaches. We always customize our study design to best address your unique business problem. On any given project we may leverage:
The internal quantitative data you have on hand such as web analytics, social media data, marketing campaign insights & data, and more.
Your sales, marketing, and/or product teams' assessments of customers and prospects.
External perspectives from prospects, competitor customers, etc.
Quantitative measurements of buyer behavior.
Our own expertise from researching the B2B buyer's journey across thousands of different types of SaaS, PaaS, IaaS, and on-premise solutions.
When Do You Need B2B Buyer's Journey Research
A thorough understanding of the buyer's journey can help you choose which marketing investments will generate the biggest returns.
Here are a few times when it's smart to consider buyer's journey research:
Before you develop a content marketing plan.
When you are unclear how individual marketing activities are impacting lead generation.
When you are trying to determine what should be in your social media mix.
Before you develop a brand new marketing campaign that will take significant time and resources.
When you are trying to determine the impact of a competitor's marketing efforts in comparison to yours.
After the competitive landscape changes due to the entry of a previously unknown or new competitor.
When you are trying to determine the impact of influencers such as analysts, industry luminaries, and third-party reviews and websites.
When you think you are missing out on deals and opportunities that you should have been invited to.
When you are unclear as to how buyers generate their long list and shortlist of solution providers.
Optimizing Marketing & Sales Funnels
Buyer's journey research can also help plug holes in your funnel and better categorize leads. For instance, if deals aren't closing and you aren't sure why, it's possible sales is speaking with an influencer, not someone with purchasing power.
15 Years In the Tech Sector, Thousands of Conversations With B2B Buyers
We only work with companies that create B2B technology products and services. This has been our specialization for more than a decade. Each day, we interview and survey B2B customers on their tech stack, pain points, and business needs. This B2B context lets us ask better questions, find better research participants, and generate better recommendations.
The Right People for B2B Buyer's Journey Research
Current customers.

Prospective customers.

Competitor customers.

Partners.
The Right Questions for B2B Buyer's Journey Research
How does each potential buyer describe their search process for new vendors and solutions?
Where do our potential (and current) buyers look for information, vendors, and new solutions to existing problems?
What role do influencers (analysts, industry experts, etc.) play in the buyer's journey for a given product or service?
What role do marketplaces play in a particular buyer's journey?
What criteria does each buyer persona leverage to develop an initial list of vendors/providers?
What criteria does each persona use to narrow down a long list to a shortlist?
What role does social media play in each buyer's journey?
What type of content do buyers want at each stage of the buyer's journey?
What content leads to discovery, advocacy, and selection?
What are the best content, landing pages, and campaigns we can develop to reach our target audience?
What buyer personas should we target first with our content marketing and campaigns?
What buyer personas do we need to include as additional decision-makers and influencers?
What key buying criteria is each buyer persona focused upon?
When do target customers prefer to be interacted with during the buyer's journey? Is our sales team doing a good job of this? Do competing sales teams do a good job of this?
More On Our Approach to B2B Buyer's Journey Research
B2B Tech Sector Specialists
We only accept projects from the B2B tech sector.
Our areas of expertise include:
SaaS
PaaS
IaaS
Software
Hardware
Cybersecurity
IoT
Cloud
AI
Big Data
AR/VR
Blockchain
Applications
Infrastructure
& More
Our clients range from enterprise giants to stars of the mid-market.
We help companies in the following fields:
IT Services
FinTech
MarTech
Health Tech
Green Tech
EdTech
AdTech
Legal Tech
BioTech
GovTech
InsurTech
RetailTech
Market Research Methodologies
In-Depth Interviews (In-Person & Online).
Focus Groups (In-Person & Online).
Web Surveys.
Online Research Communities.
Quantitative Studies.
Social Media / Online Community Analysis.
Longitudinal Research (Communities, Diaries, Etc.).
Secondary Research.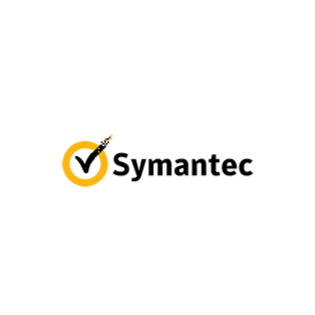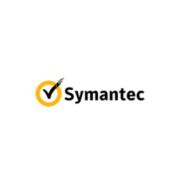 Cascade Insights is a strategic business partner for Symantec. They consistently deliver actionable insights and hard-hitting research that we use to make business decisions. Cascade Insights uses modern research techniques which also incorporate emerging data sources like social media platforms. They're easy to work with, comprehensive in what they deliver, and have a zeal to provide outstanding customer service. I would recommend Cascade Insights to any company, big or small, and in any industry.
— Omar Dajani, Sr. Dir. Competitive Intelligence, Symantec