B2B Channel Research
Jumpstart Partner Readiness, Optimize Your Channel, & Seize Market Opportunities
B2B companies tend to oscillate between supporting channel partners and neglecting them. This is unfortunate, since partners drive sales and generate new opportunities. But, all too often, organizations neglect their partners when shaping marketing, sales, and product strategies.
Unhappy partners will leave you for a better product or larger sales margins. Uninformed partners will struggle to sell your solution. In other words, partners need care and attention so they can sell your solutions well.
Cascade Insights' B2B Channel Research can help you identify the weak spots in your partner program and roadmap how to keep your channels healthy.
What is B2B Channel Research?
Do you need to spend more on co-marketing events to generate interest? Do partners need more education to better sell your solutions? Are you competing with your own channel and poaching their deals? Are you sending partners the right products for emerging workloads? B2B Channel Research will help you figure out which levers to pull to get the most bang for your buck.
When Do You Need B2B Channel Research?
Whether you're trying to figure out how best to grow a channel, implement a partner network, or understand why partners are leaving you, Cascade Insights' B2B Channel Research can help.
Improve Partner Readiness
Partners live at the front lines of customer interaction. Unfortunately, they can be kneecapped by insufficient marketing and/or poor pre-sales support. Or, they may not be sufficiently up-to-speed on your latest products. Our research can reveal where your partners need the most support. With this insight, you can strategize how best to spend your channel budget to boost sales.
Partners may benefit from more direct interactions with technical experts. Or, broader access to your partners' analytics may reveal which partners sell better in particular regions. Our research can help you fine tune your partner program to kick it into a higher gear.
It may be time to consider a new partnership. For example, competitors' partners may net you new opportunities. Or, new partners might gain you credibility in a vertical you struggle to penetrate on your own. Cascade Insights can help you identify partnerships to increase your brand legitimacy and your total addressable market (TAM).
15 Years In the Tech Sector, Thousands of Conversations With B2B Buyers
The B2B tech partner ecosystem is incredibly complex. Any B2C or generalist market research firm will have a hard time understanding complicated B2B channel sales. Fortunately, at Cascade Insights, we exclusively specialize in the B2B tech sector. We know what motivates channel partners, how they go-to-market, and best practices to keep your channel healthy.
The Right People for B2B Channel Research
Partner sellers.
Partner product teams.
Competitors' partners.
The Right Questions for B2B Channel Research
What is the best way to evaluate the success of our partner program?
How do partners want to access support?
Can our analytics be merged with our partners'?
Are there any overlooked co-selling opportunities?
What do partners really think of our products?
Which partners drive the most revenue?
Are certain partners more successful in a particular region?
Do some of our partners also work with competitors?
Are there elements of competing partner programs that are worth emulating?
Do partners feel they're getting adequate marketing support?
In partner-led deals, how satisfied are partners with our pre- and post-sale support?
Are partners satisfied with how channel conflict is handled?
What's the best way to transition partners from product sales to service sales?
More On Our Approach to B2B Channel Research
B2B Tech Sector Specialists
We only accept projects from the B2B tech sector.
Our areas of expertise include:
SaaS
PaaS
IaaS
Software
Hardware
Cybersecurity
IoT
Cloud
AI
Big Data
AR/VR
Blockchain
Applications
Infrastructure
& More
Our clients range from enterprise giants to stars of the mid-market.
We help companies in the following fields:
IT Services
FinTech
MarTech
Health Tech
Green Tech
EdTech
AdTech
Legal Tech
BioTech
GovTech
InsurTech
RetailTech
Market Research Methodologies
In-Depth Interviews (In-Person & Online).
Focus Groups (In-Person & Online).
Web Surveys.
Online Research Communities.
Quantitative Studies.
Social Media / Online Community Analysis.
Longitudinal Research (Communities, Diaries, Etc.).
Secondary Research.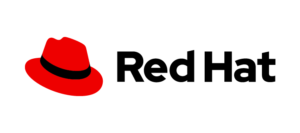 "We commissioned a channel market research piece from Cascade Insights to better understand partners' perceptions. The team did great work, especially with research design, sample development, data analysis, and report development. Results were balanced, credible, and practical; sparked important conversations; and ultimately helped expose a gap in our strategy. I plan to use Cascade Insights again."
— Martin Dewitt, Senior Product Marketing Manager, Red Hat