B2B Win-Loss Research
Diagnose Win-Loss Issues With B2B Tech Experts
B2B win-loss research that's limited to product capabilities or pricing models may not truly reveal the extent of your win-loss problems.
For example, you may be losing customers because a competitor:
Provides exceptional support.
Invests in a more robust developer community than what you offer.
Provides more forgiving licensing terms.
Has better brand recognition.
Has a better partner program.
Provides developers a better software development kit (SDK) or application programming interface (API).
Offers better education and training.
Many of these factors are unique to the B2B tech industry. Unfortunately, B2B win-loss research that's not backed by a solid grasp of the technology sector cannot provide effective recommendations to help you win more customers.
With more than 15 years of being 100% focused on the needs of B2B technology companies, Cascade Insights can help you address the unique concerns of your customers and prospects. Many of our recommendations extend beyond the typical product feature or price changes suggested by industry-agnostic firms.
Additionally, while we see familiar patterns across our win-loss efforts, we also find unique ways that tech companies can lose. Because of our long history analyzing B2B tech companies, Cascade Insights can identify these problems early, back up our observations with sound qualitative and quantitative evidence, and provide recommendations you can act on immediately.
Our Approach to B2B Win-Loss Research
Tech-Specific Insights and Benchmarking
Cascade Insights' interviewers are experts in the B2B tech sector. We will uncover technology-specific deal factors that are causing your customers to choose the competition, and where you need to focus your efforts to score victories. Furthermore, our extensive experience with the B2B tech sector allows us to benchmark your churn or loss rate, so you know exactly where you stand months or years after our initial research.
Reports Tailored For You
We understand that a standardized report format doesn't work for every organization. Whether you need a dashboard, deal-by-deal summaries, or monthly/quarterly reviews of sales successes and failures, we can help.
Put Every Stakeholder Into Action
We also put special attention into making sure our deliverables meet the needs of stakeholders across your entire organization. This includes both long- and short-term recommendations that sales, marketing, product, and executive leaders can get to work on immediately.
When Do You Need B2B Win-Loss Research?
Independent win-loss research is beneficial when:
It's getting harder to win deals, and you're not sure why.
Your churn rate is high.
Churn is high, but you're not sure how that compares to your competition.
Your sales team isn't performing as well as you hope and/or is getting more negative feedback than usual.
You're not sure how your win rate stacks up against your competition.
Deals are being lost earlier and earlier in the sales funnel.
Point solutions that offer targeted features at lower cost are beating out your platform.
Your complex solution is losing out to self-service solutions that allow for quicker onboarding.
You've introduced a new product or service.
Your company recently merged with another organization and you need to understand what's working and what's not.
The buyer persona your sellers are focused on isn't as important as they once were.
Your company has lost a key funding source and you need to drive more sales in a hurry.
You'd like to improve channel sales or explore selling through a new channel.
You're not sure where to focus your efforts to improve your win rate.
15 Years In the Tech Sector, Thousands of Conversations With B2B Buyers
We only work with companies that create B2B technology products and services. This has been our focus for more than a decade. Every day, we interview and survey B2B customers on their tech stack, pain points, and business needs. Our background empowers us to design the best studies and questions and recruit the best participants to bring specialized, actionable insights to the B2B tech sector.
Cascade Insights Founders Sean Campbell and Scott Swigart have been recognized numerous times by Strategic and Competitive Intelligence Professionals (SCIP) for their contributions to the competitive intelligence field. Campbell is also a member of the Council of Competitive Intelligence Fellows, an invite-only organization.
The Right People for B2B Win-Loss Research
Current and potential customers.
Competitors' customers.
Partners.
Sellers.
The Right Questions for B2B Win-Loss Research
What gets us on the long list to start?
What factors do buyers consider when generating a shortlist?
How often are we losing to a well-known competitor or a lesser-known one?
Have competitors changed their prices or discounts?
What do competitors say about us to potential customers?
How big is the competitor's sales team and how is it structured?
Are we focusing on one-off solutions when buyers concentrate on platforms?
How much does a given pricing model factor into the purchase decision?
What is the impact of our partners on our sales efforts?
Are we losing deals to do-it-yourself or do-nothing?
How often are customers engaged with after the sale?
How much are customers willing to pay for support services?
What can our sales team do differently to limit churn and win more deals?
More On Our Approach to B2B Win-Loss Research
B2B Tech Sector Specialists
We only accept projects from the B2B tech sector.
Our areas of expertise include:
SaaS
PaaS
IaaS
Software
Hardware
Cybersecurity
IoT
Cloud
AI
Big Data
AR/VR
Blockchain
Applications
Infrastructure
& More
Our clients range from enterprise giants to stars of the mid-market.
We help companies in the following fields:
IT Services
FinTech
MarTech
Health Tech
Green Tech
EdTech
AdTech
Legal Tech
BioTech
GovTech
InsurTech
RetailTech
Market Research Methodologies
In-Depth Interviews (In-Person & Online).
Focus Groups (In-Person & Online).
Web Surveys.
Online Research Communities.
Quantitative Studies.
Social Media / Online Community Analysis.
Longitudinal Research (Communities, Diaries, Etc.).
Secondary Research.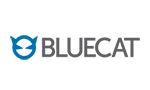 "Cascade Insights was a true partner for us as we embarked on our competitive analysis project. They customized their approach to meet our needs, helped us better define the data we were looking for, and then they stepped up and delivered a comprehensive, detailed analysis of our market. The Cascade team spent the time to understand our technology, our target market, and our business, which made the process painless and the result a resounding success."
— Scott Penney, Director of Cybersecurity Solutions, Bluecat