Buyer Persona Research
An In-Depth Look At Buying Triggers & Path To Purchase
To be effective, buyer persona research needs to uncover more than just a shallow profile. They need to dig into key motivators, pain points, jobs-to-be-done, and how the personas interact with other roles in B2B buying decisions.
Today's sales process is largely independent, with 68% of buyers preferring to research on their own before creating a shortlist. If your website doesn't connect with your buyer's priorities, or your content doesn't show up where they are looking, you are likely to lose a lot of prospects that could have been leads.
Cascade Insights' B2B Buyer Persona Research gets you the information you need to effectively reach and persuade your buyers.
Our Approach to Buyer Persona Research
Buyer personas are table stakes for B2B marketers. Unfortunately, many versions are so templated, generic, or irrelevant that they don't provide information you can actually leverage to increase leads and sales. We know that fluffy findings like "the CMO delegates decisions" or obvious statements like "the CIO reads the Wall Street Journal" won't meaningfully impact your sales or marketing messaging.
We never use a template. Instead, we design our studies to best address your specific business objective. Whether you want to hone your marketing, jumpstart sales enablement, or understand a new set of buyers, we'll make sure you get actionable findings to advance your goal.
When Do You Need B2B Buyer Persona Research?
Because personas are foundational to both marketing and sales success, changes in your business or space signal it's time for updated research.
If you have a new solution that you think has a different set of buyers than your current solutions, investing in buyer persona research can ensure a strong initial marketing and sales push.
Changes In The Marketplace
When new industry trends emerge, persona research can help you understand their impact on your buyers' mindsets. These trends can be technology driven as new solutions upset the competitive landscape. They can also be business driven, such as the increasing role that non technical staff have when it comes to the purchase of cloud services.
For marketing departments with an existing set of personas, it's important to evaluate whether they are up-to-date and serving your needs.
The decision-making group for B2B sales continues to grow, from an average of 5.4 participants in 2015 to between 6 and 10 in 2019. That means that if your personas are a few years old, you might not be aware of or familiar with crucial new influencers.
Limited External Perspective
It's also worth evaluating whether existing personas are based on tribal knowledge from within the company or actual, recent conversations with customers. While your sales and marketing teams are valuable sources of feedback, without actually hearing directly from customers (current, prospective, and competitors'), you're missing valuable insight.
How Is B2B Buyer Persona Research Conducted?
B2B buyer personas are created through research studies in which analysts will recruit the right respondents, conduct in-depth interviews (IDIs), and then analyze and present insights. Here's how the entire process is conducted from start to finish.
Recruiting Respondents for a Buyer Persona Research Study
Recruiting the right participants for a research study is just as important as asking the right questions. For B2B buyer persona studies, these are the types of people who are typically recruited and interviewed:
Current customers

Target customers

Competitors' customers

Purchase Decision Makers

Purchase Influencers 
To effectively recruit those participants, some strategies include finding potential respondents through: LinkedIn, industry events and conferences, or online forums. Examples of the types of professionals that a B2B tech market researcher might target include titles such as:
Director of UX

Chief Product Officer

Software Developer

Data Engineer

Chief Technology Officer
Buyer persona research will typically begin with talking with two to three personas that a company believes to be the most critical. Then, the study can expand to focus on other personas that may be involved in a typical buying decision. 
Sometimes, particularly in larger organizations, buyer persona research in and of itself can bring to light which personas a company should be speaking with. Additionally, it can steer an organization away from unfruitful conversations with less important stakeholders, who have less control of the buying process.
Methodologies Used in a Buyer Persona Research Study
While surveys have long been a popular tool for B2B research, in-depth interviews (IDIs) are the most common methodology used for buyer persona research. An IDI is a qualitative research method in which a researcher asks the respondent detailed, open-ended questions to thoroughly explore the person's perspectives, experiences, and feelings on specific topics.
Some of the details that IDIs can reveal include:
The decision-making process for selecting a product or service.

The stakeholders involved in the B2B buying decision.

Which stakeholder are more or less important to the buying decision.

The factors and information that is needed for an organization to generate consensus.

Whether the customer or company is happy with the solutions they have in place today to address the organization's needs and goals.
Overall, IDI's can lead to a great deal of discovery and insight. All of which leads to informed and insightful buyer personas that sales and marketing teams can leverage.
Buyer Persona Research: Developing Recommendations
Once responses from the interviews have been collected, researchers must then analyze the perspectives gathered, draw conclusions, and develop recommendations. This includes reviewing transcripts and recordings of IDIs to search for commonalities or themes that have been discovered throughout the research process.
Based on the research, buyer persona researchers will develop solid and compelling recommendations so the client organization knows exactly how to change their sales, marketing, or product development efforts. Some research firms may even go one step further by not just delivering recommendations, but actually helping to activate them.
B2B Buyer Personas in Action: Real-World Case Studies
Great buyer personas reveal actionable insights, illuminating important information that companies can use to create change. Here are three recent examples of how buyer persona research has specifically benefited a few of our clients.
Say the Right Things to the Right People
The context: After successfully establishing relationships with leadership at several universities, a data analytics client of ours wanted to develop buyer personas for a few C-suite roles to help inform their marketing strategy and content marketing efforts. Overall, our client was interested in steering clear of a product-focused message and evolving their messaging and content to focus on the needs of specific buyer personas instead.
Specifically, our client was focused on the needs of a VP of Research and a Chief Academic Officer in a university setting. In a typical university, the VP of Research is responsible for directing the university's mission, focusing on policy issues, and establishing community relations. Meanwhile, the Chief Academic Officer ensures academic quality in all departments, programs, and services within the organization.
Our client learned that each persona would need to hear a different message to develop a meaningful interest in our client's offering. Additionally, our client's sales team discovered that they would best be able to build rapport with the Chief Academic Officer by discussing fundraising in academia. At the same time, the VP of Research would be more interested in communicating to the student body about research grants or new partnerships. 
The key takeaway: Different job positions have different priorities, motivations, and needs. Buyer persona research can identify those, helping sales teams and marketing teams know the types of messages that they should focus on to close deals.
Better Understand Your Market Segments
The context: We recently conducted a buyer persona project for a client who sold a SaaS solution of interest to law firms. They learned that law firms rarely recommendwhat software to use because they don't want to be liable for anything. 
Instead, they found that they could still market their solution to people in legal roles outside of law firms. For example, our client's solution may interest Chief Legal Officers or General Counsels who work for companies about to go public. With this knewfound knowledge, our client's sales team created extremely targeted outreach that included the specific job titles within the market segments that would be most beneficial to them. 
The key takeaway: You can't always rely on existing clients to evangelize for you. Sometimes, extenuating circumstances beyond your control may prevent them from giving the feedback you want. But with buyer persona research, you'll be able to find better opportunities that maximize the value of your efforts.
Reveal New Personas – And New Opportunities
The context: A SaaS client came to us to confirm which buyer personas in their space were decision-makers, which were budget owners, and which were influencers. They had a pretty good idea of who their three personas were — or so they thought.
After 36 interviews, our research validated those three personas were essential to the buying process – Chief Learning Officer, Director of Learning & Development, and Instructional Designer. However, it also revealed two additional critical buyer personas – Chief Human Resources Officer and the IT Leader in Human Resources. These newly discovered personas held final authority and decision-making power.
Additionally, our research revealed a huge opportunity for our client to leapfrog competitors. Interviewees expressed a need for solutions to be more user-friendly with the COVID-19 work-from-home environment. We recommended our client explore adding additional capabilities to their solution to better support remote workers.
The key takeaway: B2B buyer persona research may reveal new personas you weren't expecting. At the same time, it can reveal current pain points amongst buyers and influencers, leading to new opportunities.
15 Years In the Tech Sector, Thousands of Conversations With B2B Buyers
We only work with companies that create B2B technology products and services. This has been our specialization for more than a decade. Each day, we interview and survey B2B customers on their tech stack, pain points, and business needs. This B2B context lets us ask better questions, find better research participants, and generate better recommendations.
Because we only work with B2B Tech, we can quickly come up to speed on your buyers.  This means we can suggest personas you should consider and those that might be best to avoid in your research effort.  All of this leads to in-depth and actionable buyer personas.
The Right People for B2B Buyer Persona Research
Current customers.
Target customers.
Competitors' customers.
Influencers.
The Right Questions for B2B Buyer Persona Research
How many different buyers and influencers need to be addressed through marketing and sales outreach to generate a typical sale?
Which persona(s) generate the long list of initial vendors?
Which persona(s) decide on the shortlist and the eventual winner?
Do we need to add a new buyer persona?
What tasks does our solution need to accomplish for each buyer persona?
How do different personas interact when completing jobs-to-be-done?
What are each buyer persona's top technical priorities for the year? Top business priorities?
How do buyers and influencers describe their business or technical problems? What specific words and phrases do they search for when seeking solutions?
How do buyers educate themselves on offerings that might meet business or technical needs?
Which vendors are considered leaders by buyers and influencers? Which vendors are perceived as being behind?
What virtual and in-person communities do buyers typically engage with?
What relevant thought leaders, blogs, social media accounts, and publications does each buyer persona read?
What sales approaches resonate best with each buyer persona?
What emerging trends (business or technology) are influencing buyer's decisions?
More On Our Approach to B2B Buyer Persona Research
A complete guide to all things related to buyer personas: when organizations need them, what competitive advantage organizations can gain with them, how different teams can benefit from them, how buyer persona research is conducted, and more.

B2B Tech Sector Specialists
We only accept projects from the B2B tech sector.
Our areas of expertise include:
SaaS
PaaS
IaaS
Software
Hardware
Cybersecurity
IoT
Cloud
AI
Big Data
AR/VR
Blockchain
Applications
Infrastructure
& More
Our clients range from enterprise giants to stars of the mid-market.
We help companies in the following fields:
IT Services
FinTech
MarTech
Health Tech
Green Tech
EdTech
AdTech
Legal Tech
BioTech
GovTech
InsurTech
RetailTech
Market Research Methodologies
In-Depth Interviews (In-Person & Online).
Focus Groups (In-Person & Online).
Web Surveys.
Online Research Communities.
Quantitative Studies.
Social Media / Online Community Analysis.
Longitudinal Research (Communities, Diaries, Etc.).
Secondary Research.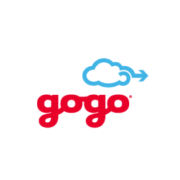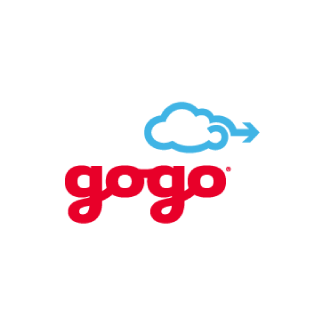 "The decision to partner with Cascade Insights on recent B2B research projects has worked out very well. Their ability to quickly understand our industry and specific business challenges, combined with their strong project execution skills has quickly made them our preferred partner for B2B work. Specifically, I appreciate their collaborative approach in being open to conceptual research discussions, making field adjustments on the fly, and in making recommendations of their own during execution of the project. It truly is a pleasure to work with the team at Cascade!"
— Phil Panuela, Dir. Global Insights, Gogo