B2B Buyer Personas
An In-Depth Look At Buying Triggers & Path To Purchase
To be effective, B2B Buyer Personas need to be more than just a shallow profile. They need to dig into key motivators, pain points, jobs-to-be-done, and how the personas interact with other roles in B2B buying decisions.
Today's sales process is largely independent, with 68% of buyers preferring to research on their own before creating a shortlist. If your website doesn't connect with your buyer's priorities, or your content doesn't show up where they are looking, you are likely to lose a lot of prospects that could have been leads.
Cascade Insights' B2B Buyer Persona Research gets you the information you need to effectively reach and persuade your buyers.
Our Approach to B2B Buyer Personas
Buyer personas are table stakes for B2B marketers. Unfortunately, many versions are so templated, generic, or irrelevant that they don't provide information you can actually leverage to increase leads and sales. We know that fluffy findings like "the CMO delegates decisions" or obvious statements like "the CIO reads the Wall Street Journal" won't meaningfully impact your sales or marketing messaging.
We never use a template. Instead, we design our studies to best address your specific business objective. Whether you want to hone your marketing, jumpstart sales enablement, or understand a new set of buyers, we'll make sure you get actionable findings to advance your goal.
When Do You Need B2B Buyer Persona Research?
Because personas are foundational to both marketing and sales success, changes in your business or space signal it's time for updated research.
If you have a new solution that you think has a different set of buyers than your current solutions, investing in buyer persona research can ensure a strong initial marketing and sales push.
Changes In The Marketplace
When new industry trends emerge, persona research can help you understand their impact on your buyers' mindsets. These trends can be technology driven as new solutions upset the competitive landscape. They can also be business driven, such as the increasing role that non technical staff have when it comes to the purchase of cloud services.
For marketing departments with an existing set of personas, it's important to evaluate whether they are up-to-date and serving your needs.
The decision-making group for B2B sales continues to grow, from an average of 5.4 participants in 2015 to between 6 and 10 in 2019. That means that if your personas are a few years old, you might not be aware of or familiar with crucial new influencers.
Limited External Perspective
It's also worth evaluating whether existing personas are based on tribal knowledge from within the company or actual, recent conversations with customers. While your sales and marketing teams are valuable sources of feedback, without actually hearing directly from customers (current, prospective, and competitors'), you're missing valuable insight.
15 Years In the Tech Sector, Thousands of Conversations With B2B Buyers
We only work with companies that create B2B technology products and services. This has been our specialization for more than a decade. Each day, we interview and survey B2B customers on their tech stack, pain points, and business needs. This B2B context lets us ask better questions, find better research participants, and generate better recommendations.
Because we only work with B2B Tech, we can quickly come up to speed on your buyers.  This means we can suggest personas you should consider and those that might be best to avoid in your research effort.  All of this leads to in-depth and actionable buyer personas.
The Right People for B2B Buyer Persona Research
Current customers.
Target customers.
Competitors' customers.
Influencers.
The Right Questions for B2B Buyer Persona Research
How many different buyers and influencers need to be addressed through marketing and sales outreach to generate a typical sale?
Which persona(s) generate the long list of initial vendors?
Which persona(s) decide on the shortlist and the eventual winner?
Do we need to add a new buyer persona?
What tasks does our solution need to accomplish for each buyer persona?
How do different personas interact when completing jobs-to-be-done?
What are each buyer persona's top technical priorities for the year? Top business priorities?
How do buyers and influencers describe their business or technical problems? What specific words and phrases do they search for when seeking solutions?
How do buyers educate themselves on offerings that might meet business or technical needs?
Which vendors are considered leaders by buyers and influencers? Which vendors are perceived as being behind?
What virtual and in-person communities do buyers typically engage with?
What relevant thought leaders, blogs, social media accounts, and publications does each buyer persona read?
What sales approaches resonate best with each buyer persona?
What emerging trends (business or technology) are influencing buyer's decisions?
More On Our Approach to B2B Buyer Persona Research
A complete guide to all things related to buyer personas: when organizations need them, what competitive advantage organizations can gain with them, how different teams can benefit from them, how buyer persona research is conducted, and more.

B2B Tech Sector Specialists
We only accept projects from the B2B tech sector.
Our areas of expertise include:
SaaS
PaaS
IaaS
Software
Hardware
Cybersecurity
IoT
Cloud
AI
Big Data
AR/VR
Blockchain
Applications
Infrastructure
& More
Our clients range from enterprise giants to stars of the mid-market.
We help companies in the following fields:
IT Services
FinTech
MarTech
Health Tech
Green Tech
EdTech
AdTech
Legal Tech
BioTech
GovTech
InsurTech
RetailTech
Market Research Methodologies
In-Depth Interviews (In-Person & Online).
Focus Groups (In-Person & Online).
Web Surveys.
Online Research Communities.
Quantitative Studies.
Social Media / Online Community Analysis.
Longitudinal Research (Communities, Diaries, Etc.).
Secondary Research.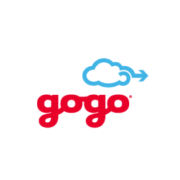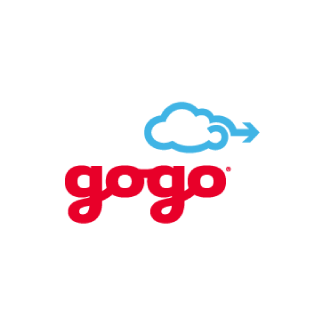 "The decision to partner with Cascade Insights on recent B2B research projects has worked out very well. Their ability to quickly understand our industry and specific business challenges, combined with their strong project execution skills has quickly made them our preferred partner for B2B work. Specifically, I appreciate their collaborative approach in being open to conceptual research discussions, making field adjustments on the fly, and in making recommendations of their own during execution of the project. It truly is a pleasure to work with the team at Cascade!"
— Phil Panuela, Dir. Global Insights, Gogo