We like remote work at Cascade Insights, but we also really like spending time with each other in-person.
So, while Cascade Insights' team is spread across the United States, once a year we get together for a 3-day company retreat. And, since our roots are in Oregon, that gives us a chance to show off all this lovely state has to offer.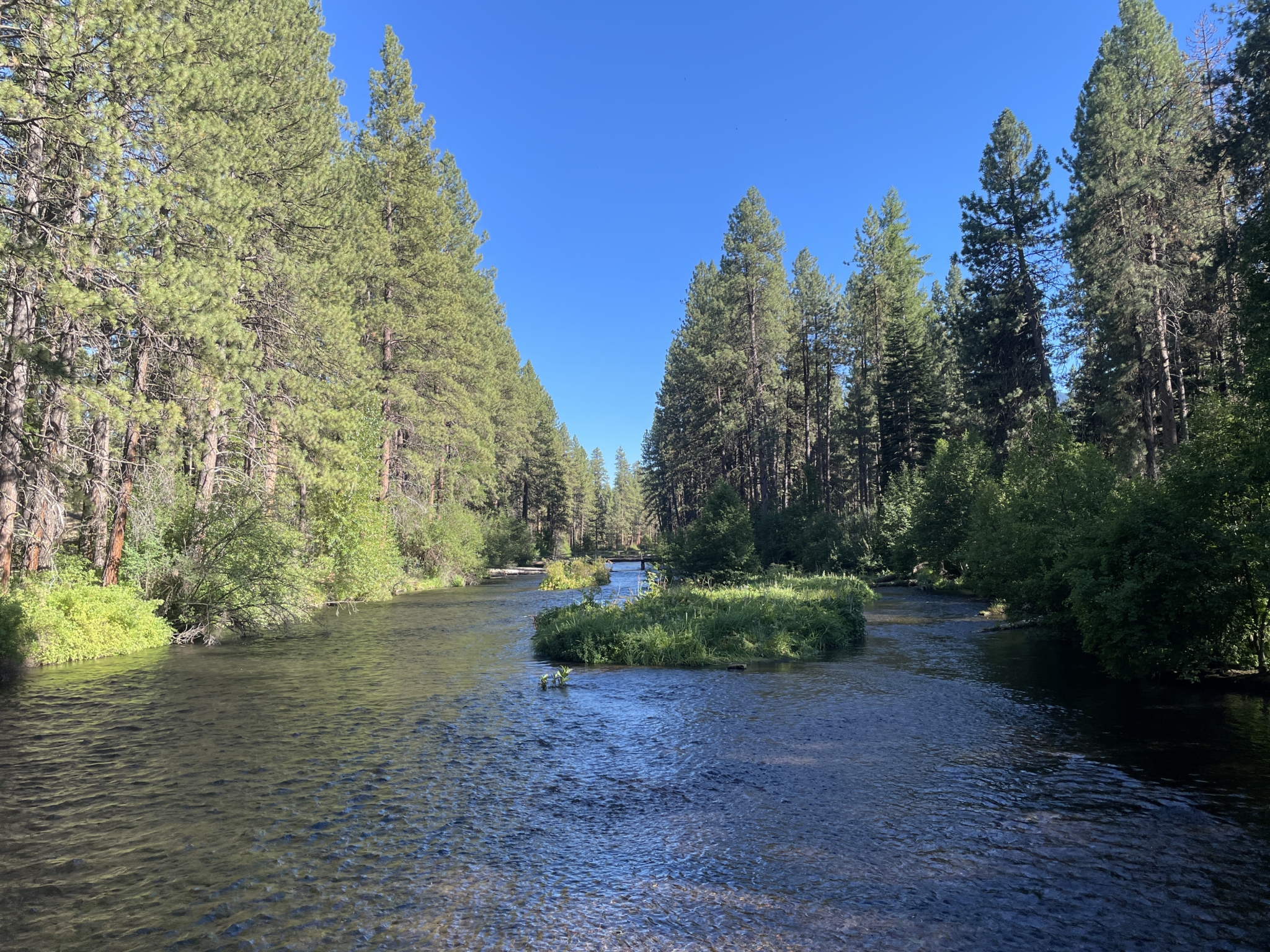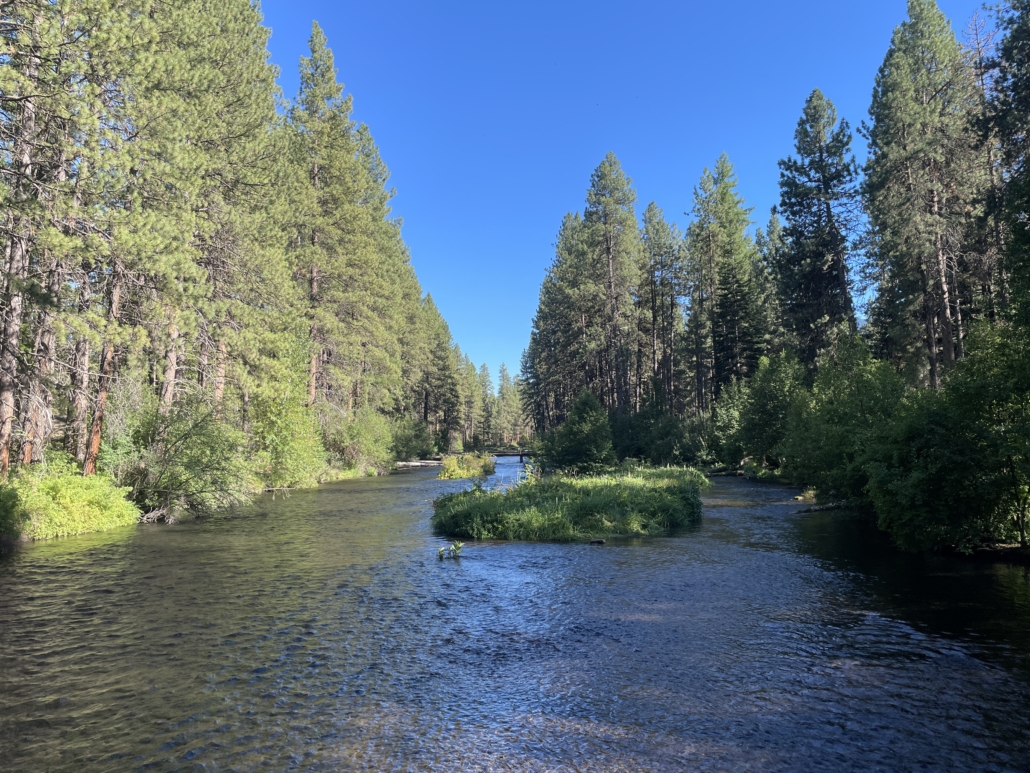 This year, Cascade Insights gathered in Camp Sherman, OR. We made s'mores by the serene Metolius River, gazed up at the Milky Way in some of the darkest skies in the country, and watched White-headed Woodpeckers and Western Tanagers flit between butterscotch-scented ponderosa pines.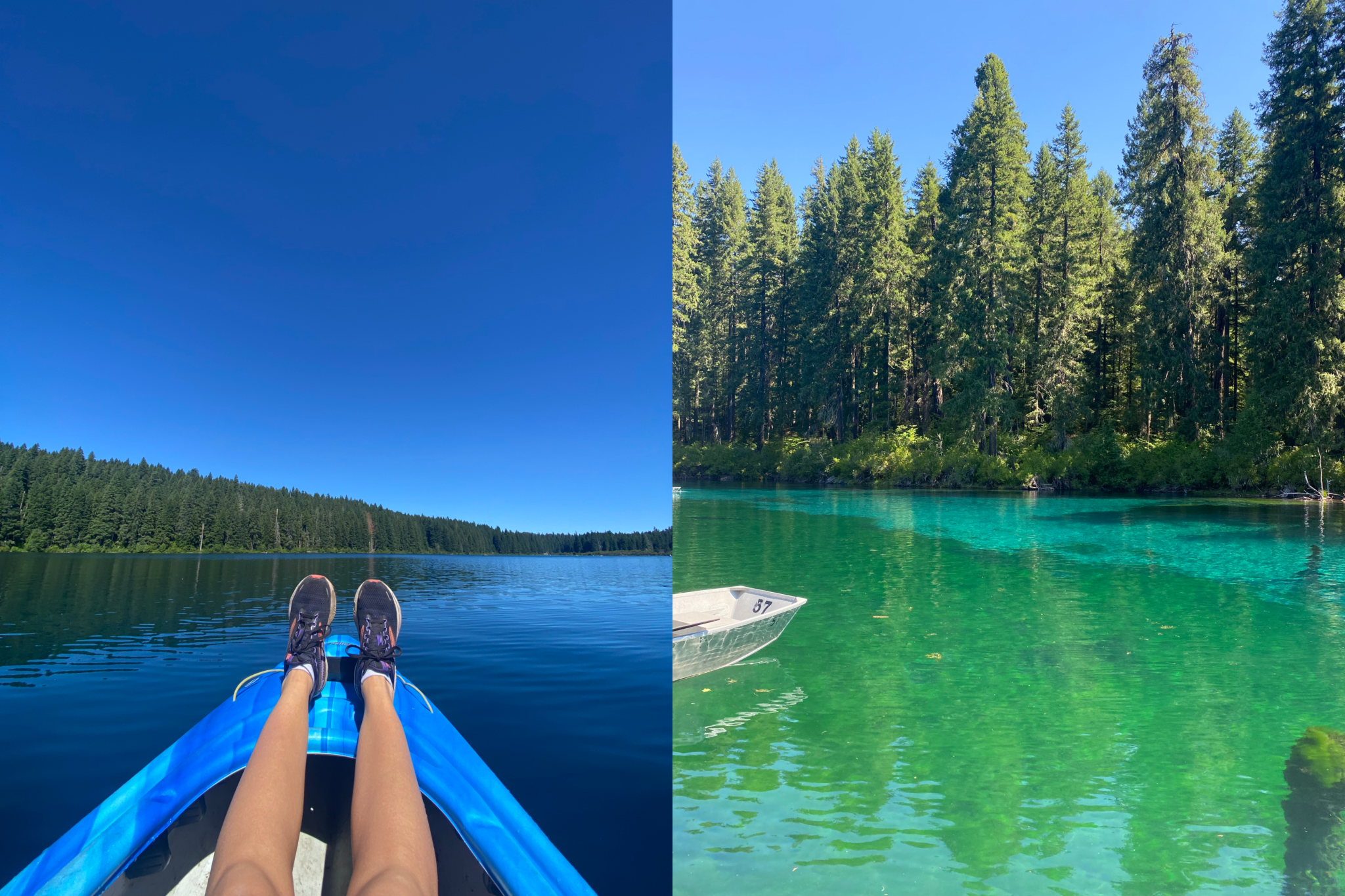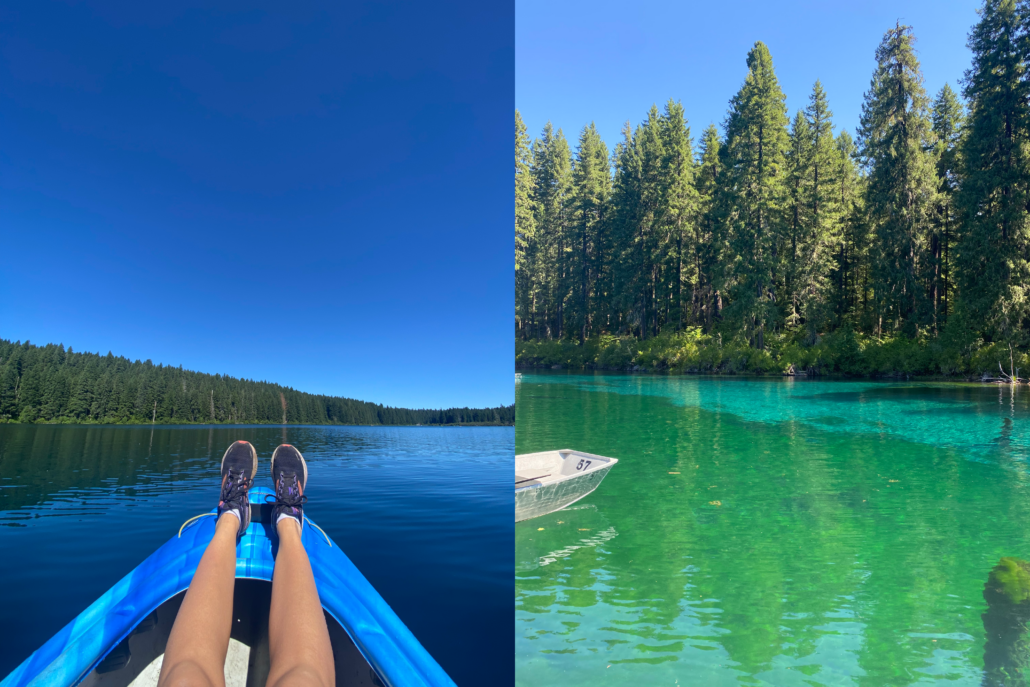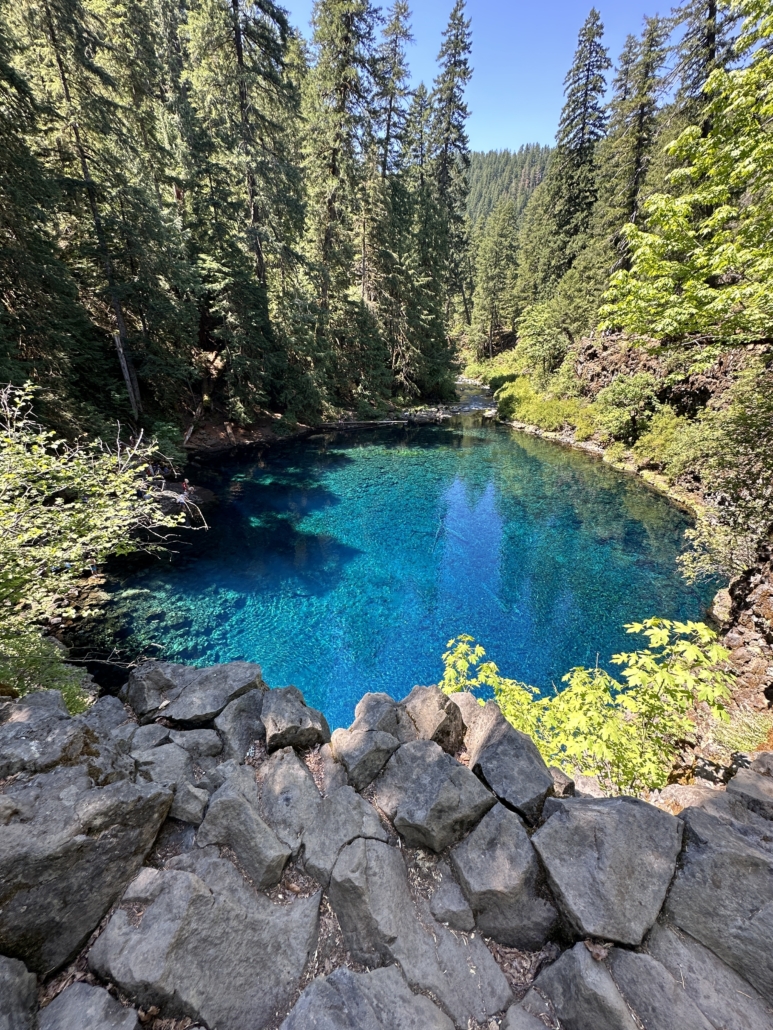 The Cascade range boasts an abundance of crystalline lakes and burbling rivers. We kayaked on the peaceful Clear Lake and rafted down the ice-cold waters of the McKenzie River, which gets filtered through three miles of lava rock before emerging at Tamolich Blue Pool.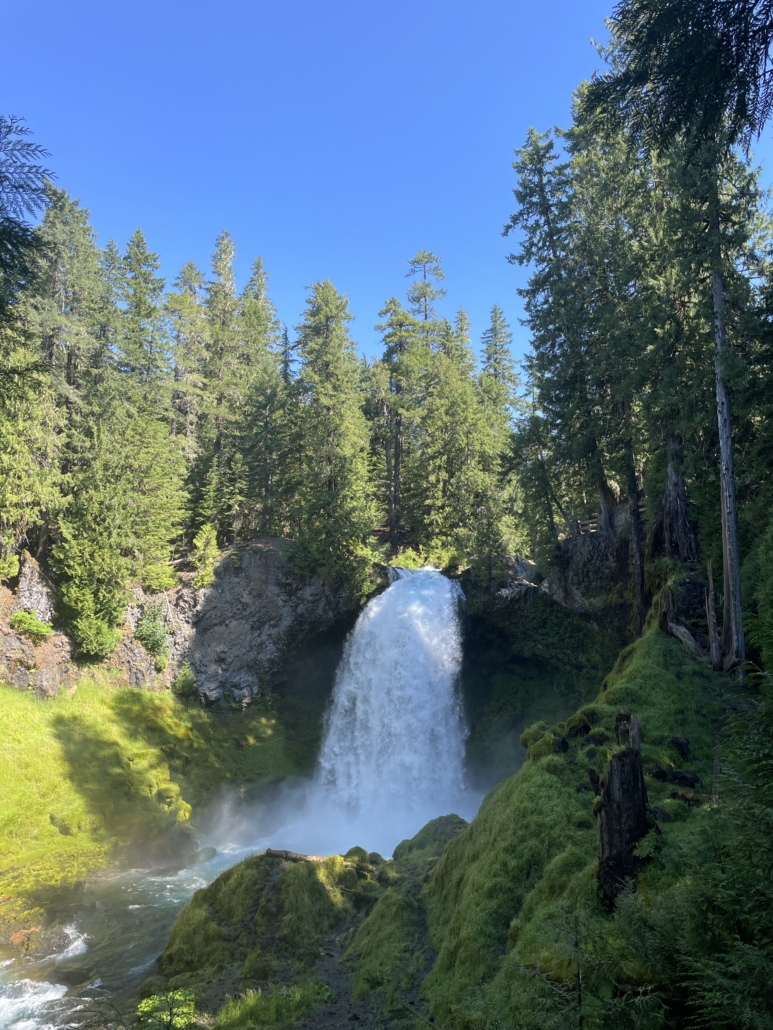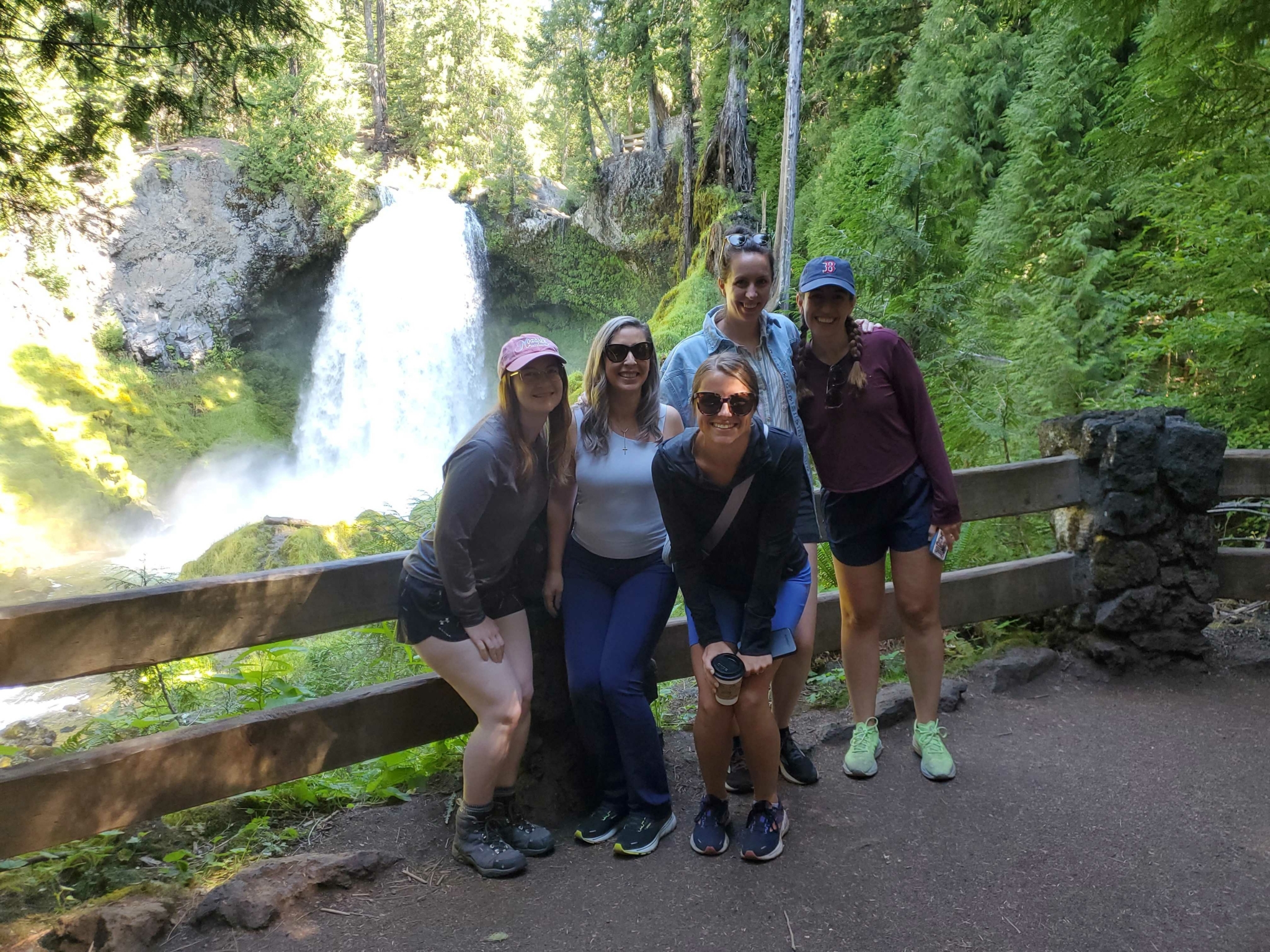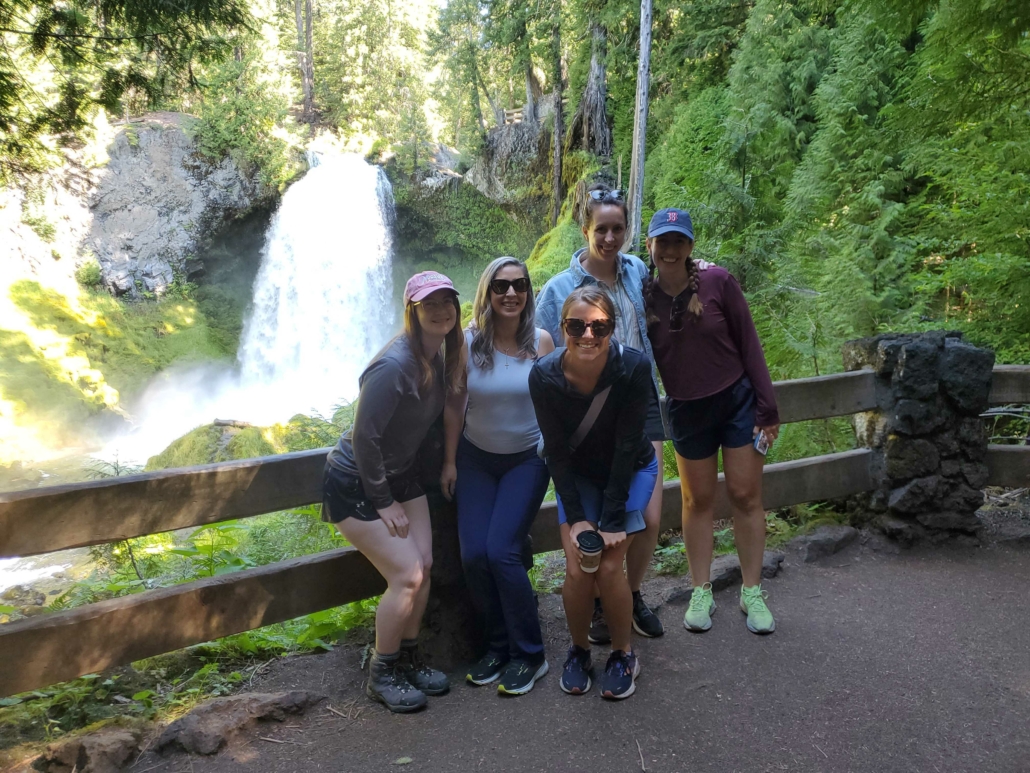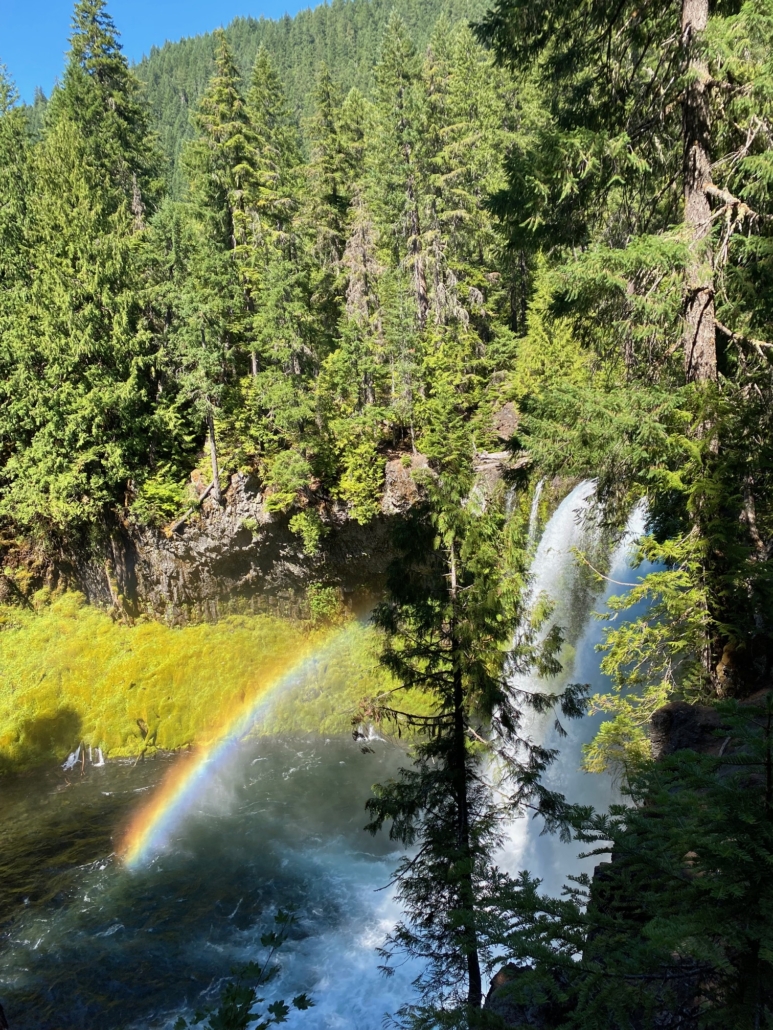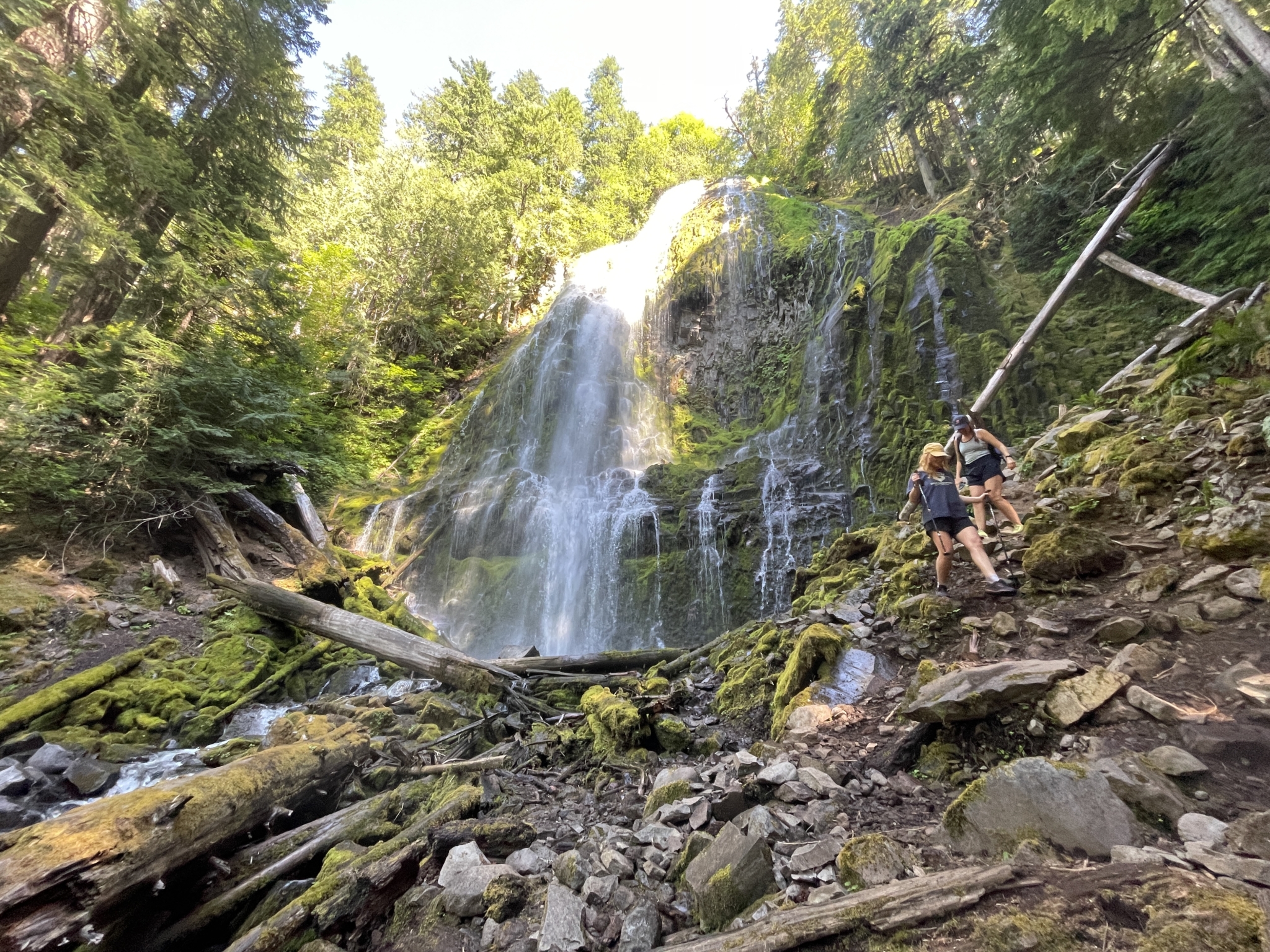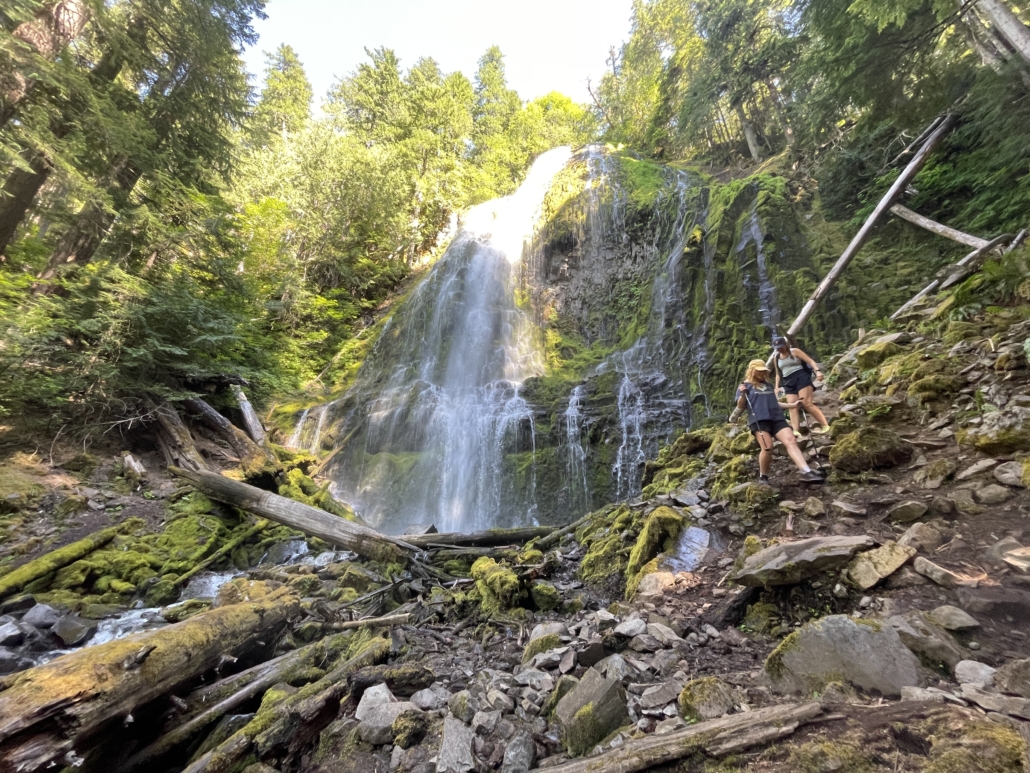 No trip to Oregon would be complete without visiting waterfalls. Depending on who you ask, Oregon might have 238 waterfalls… or it might have over 1,000. And, while Multnomah Falls in the Columbia River Gorge gets the most attention, visiting any waterfall in Oregon is a treat. We hiked to the powerful Sahalie and Koosah Falls, and took a break from the heat by dipping our heads in the majestic Proxy Falls.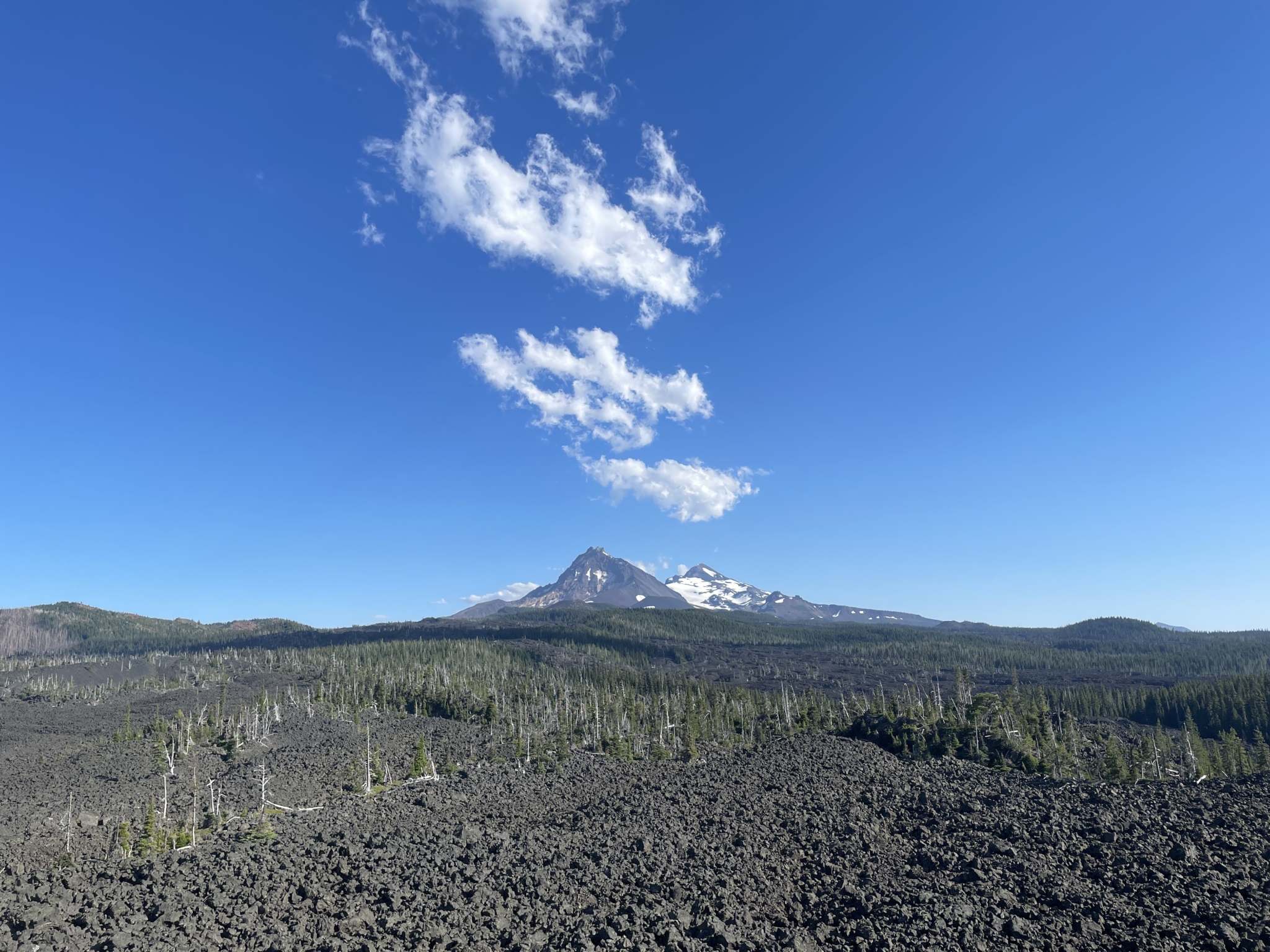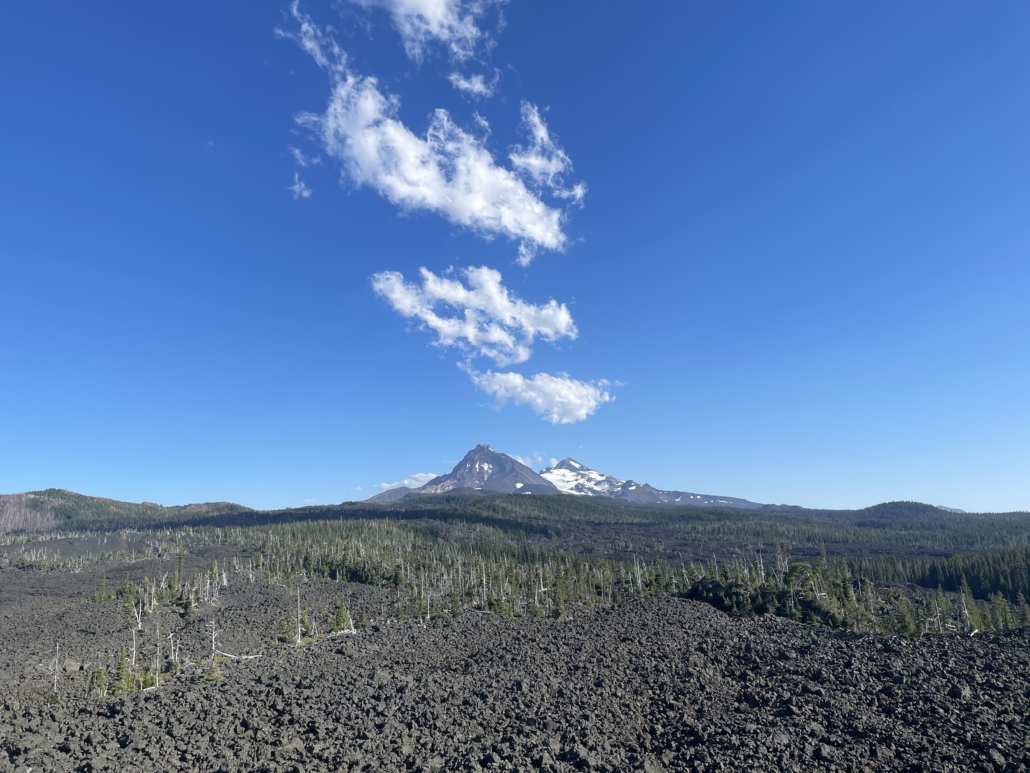 Finally, we stopped at Dee Wright Observatory, which intersects with the Pacific Crest Trail and a historic wagon route from 1860. From the observatory, one can see the peaks of the Cascade Range volcanoes rising in all directions above a vast lava field.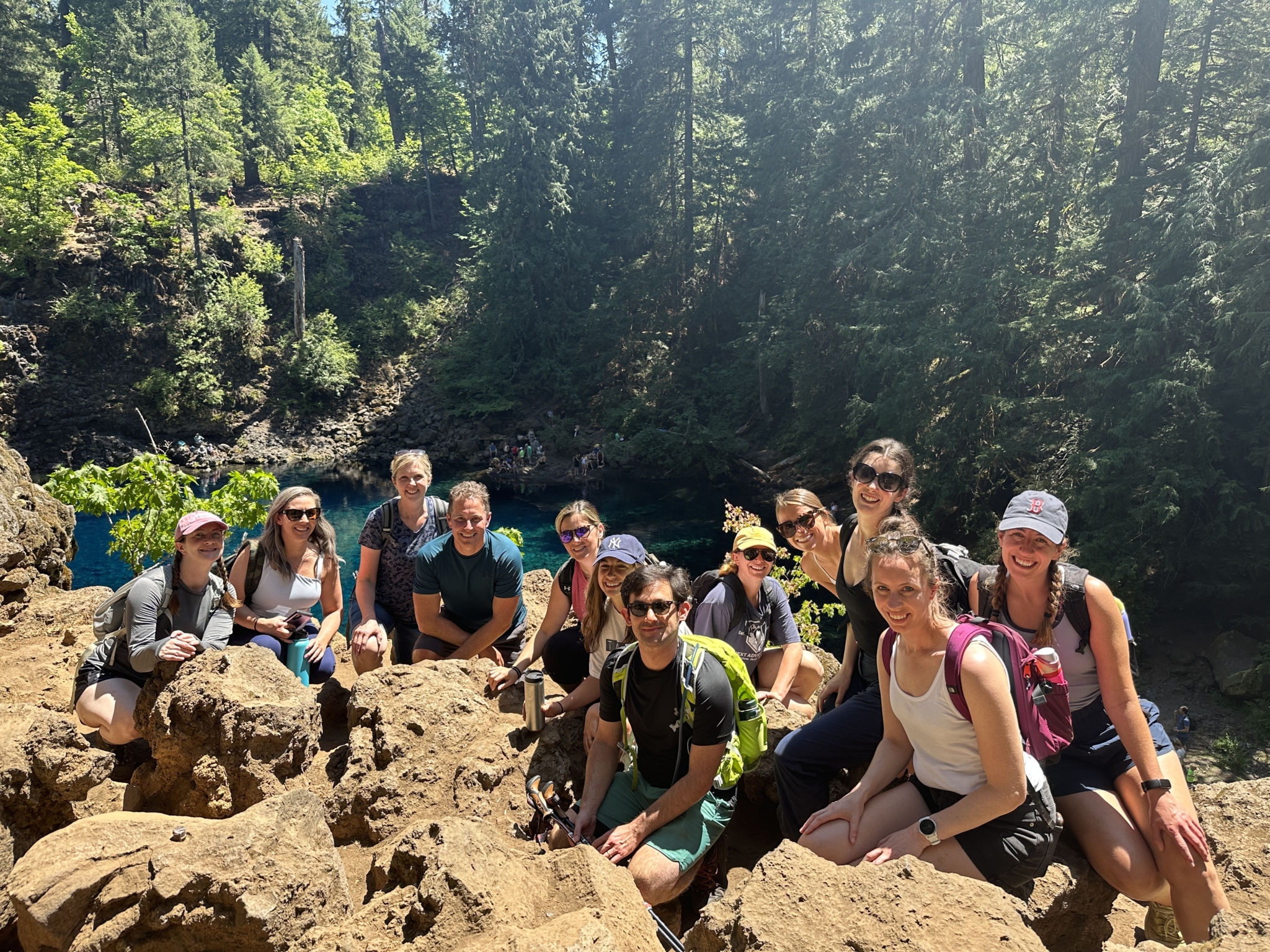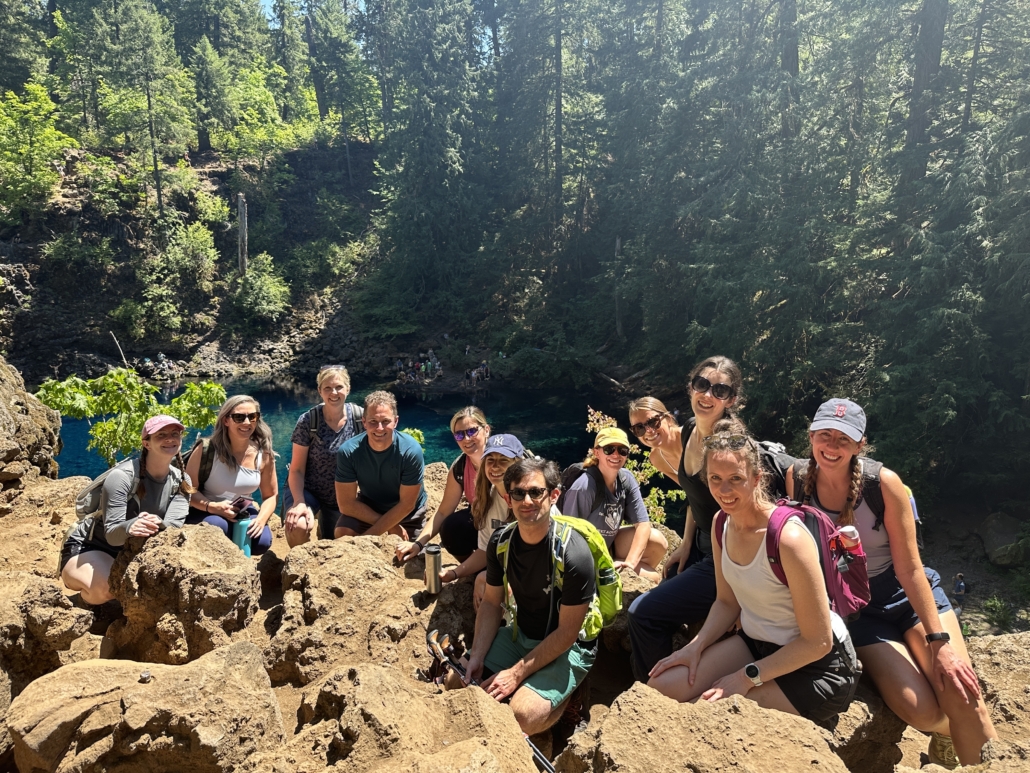 It wasn't too long ago that the norm was to spend your days in an office, and an "offsite" meant watching endless PowerPoint presentations in a windowless hotel conference room.
Today, you can pick your own adventure.
At Cascade Insights, we choose meaningful work from home, along with PowerPoint-free adventures in Oregon. And we're pretty happy with how that has played out.