B2B MARKET RESEARCH FOR PRODUCT MANAGERS
Make smarter product decisions based on your
customers' key buying criteria
Discover how our B2B market research and competitive intelligence services uncover what your customers really want.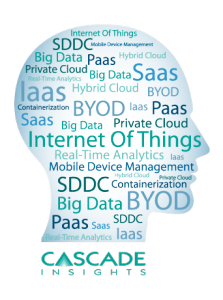 Want to know the real reasons that customers are choosing the competition and not you? Our B2B market research services will provide the answers you need.
You'll be able to price your product more effectively. You'll know which features you should focus on – and which features can be dropped.
Plus, you'll clearly understand your customers' key buying criteria and be able to make smarter decisions.
Our B2B market research analysts will provide clear answers to your questions, such as:
In the customer's own words, why did they buy from your competitor? Was it because of the features, price, bundling or service – or did other factors come into play?
What do customers see as your competitor's killer features?
When customers implement your competitor's solution, does the implementation go well? What are some typical pain points?
Now that customers have been using your competitor's solution for some time, which features are they using the most? Is this usage pattern different than what the customer expected?
To learn more about our approach, check out these recent podcast episodes and articles:
Let us show you how our focus on B2B technology companies can help you, today.
Ready to get started? Contact us today.
---