B2B Competitive Landscape Analysis
Be Prepared For Threats and Opportunities
Which competitor threats need to be addressed and which can be ignored? Are your competitors prepared to fight for every deal or settle into a niche? Cascade Insights' B2B Competitive Landscape Analysis puts your competitors in the proper perspective.
Our Approach to Competitive Landscape Analysis
In B2B tech, it's not always obvious who the competition is. Often, buyers are simultaneously considering end-to-end, platform-based, and point solutions. And it's not just features that make the sale. Any number of factors from implementation concerns, support models, or the tone of sales conversations can convince customers to buy or not to buy.
By talking to your competitors' customers, partners, and former sales reps, Cascade Insights can identify which differentiators really matter to target buyers and why. You'll gain a clearer understanding of how your competitors are meeting or failing buyers' needs and expectations.
When Do You Need B2B Competitive Landscape Analysis?
In the B2B tech sector, market leadership often changes quickly. To stay on top of a constantly evolving technology stack and an endless stream of upstart competitors, competitive landscape analysis should be a regular undertaking. Without a clear understanding of your competitive landscape, you can easily miss new rivals or fail to see new threats posed by strategic changes to your long-standing competitors' product development, marketing, or sales efforts.
Cascade Insights' Competitive Landscape Analysis allows you to compare your competitors' capabilities, sales approaches, and go-to-market strategies. This comparison often illuminates gaps in the market. You might be uniquely positioned to fulfill an unmet need for target buyers.
Competitive landscape research can also assist venture capitalists, private equity firms, and large enterprises considering an acquisition. Beyond just analyzing the company you are about to acquire, we provide a broader competitive context. You might even find that a different company makes a better acquisition target than your initial choice.
Research Backed by Thousands of Conversations with B2B Buyers & Sellers and 15 Years of Context
Cascade Insights has done competitive intelligence work since our inception. Our CEO Sean Campbell is a member of the Council of Competitive Intelligence Fellows, an invite-only organization. Sean and Cascade Insights Co-Founder & President Scott Swigart have also co-authored the book "Going Beyond Google: Gathering Internet Intelligence."
Our competitive intelligence expertise combined with our B2B tech specialization means we know how to ask the right questions of the right people. That means, our analysis brings you insights you can actually use.
The Right People for Competitive Landscape Analysis
Partners.
Former employees of competing companies.
Former members of rival sales teams.
Competitors' customers.
Competitors' partners.
The Right Questions for Competitive Landscape Analysis
Which upstart competitors should we keep tabs on?
Are any long-standing competitors becoming less of a threat?
What does each competitor fear the most?
How much does each competitor fear us?
Where do competitors excel at selling and where do they struggle?
Who are our competitors' ideal customers?
What are the key buying criteria for the customer base of each competitor? Is it similar to our customers' key buying criteria?
What business and technical challenges does each competitor try to address with their product development, marketing and sales efforts?
How often do competitors engage with their partners?
Which of our key partners also work with competitors?
Do competitor customers have buyer's remorse?
How are we perceived in our competitive landscape — leader, follower, laggard?
What kind of sales, marketing, and product initiatives should we launch based on gaps in the marketplace?
More On Our Approach to B2B Competitive Landscape Analysis
B2B Tech Sector Specialists
We only accept projects from the B2B tech sector.
Our areas of expertise include:
SaaS
PaaS
IaaS
Software
Hardware
Cybersecurity
IoT
Cloud
AI
Big Data
AR/VR
Blockchain
Applications
Infrastructure
& More
Our clients range from enterprise giants to stars of the mid-market.
We help companies in the following fields:
IT Services
FinTech
MarTech
Health Tech
Green Tech
EdTech
AdTech
Legal Tech
BioTech
GovTech
InsurTech
RetailTech
Market Research Methodologies
In-Depth Interviews (In-Person & Online).
Focus Groups (In-Person & Online).
Web Surveys.
Online Research Communities.
Quantitative Studies.
Social Media / Online Community Analysis.
Longitudinal Research (Communities, Diaries, Etc.).
Secondary Research.


"We've utilized Cascade Insights for multiple projects…Sean is one of the best competitive intelligence professionals out there – a great understanding of the IT and computer industry dynamic, knows the right places to ethically get information, and he is able to apply that to our company's specific projects with great effectiveness."
— William Tsang, Director (Competitive Strategy), Microsoft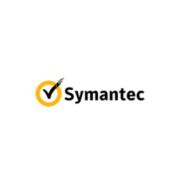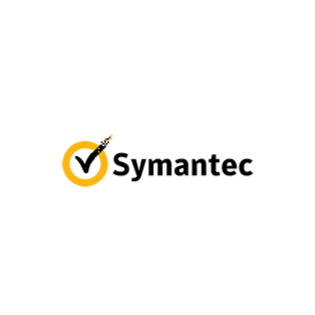 "I hired Cascade Insights for a project that involved a competitor analysis, CI training, and consultation. No doubt about it – deciding to work with Cascade Insights early in the process of ramping up a new CI function was the single best decision that I could have made."
— Heath Oilar, Competitive Intelligence Manager, Symantec