B2B Brand Research
Boost Awareness, Consideration, Usage, & Advocacy
The market perception of your brand can often feel nebulous and difficult to pin down.
B2B customers form an impression of your brand long before they ever talk to sales or even make it into your lead data. In fact, research has shown that only 17% of the B2B buyer's journey is spent meeting with potential suppliers when considering a purchase. So, learning how prospects view your brand is critical.
But don't stop there. How do customers and users feel about your brand after they've bought a product or service from you? Are they satisfied or shopping around? Are competitors' customers glancing your way or happy where they are? What would it take to get your buyers to advocate for you on the web and to colleagues?
Cascade Insights' B2B Brand Research can show you how the broader market perceives your brand — before, during, and after buying from you.
Our Approach to B2B Brand Research
Too many providers just churn out standardized research with basic dashboards, metrics, and brand funnels.
We customize each brand study to best address your unique context and most pressing key intelligence questions. Need strong numbers behind market impressions? We've got quant methodologies covered — but we rarely stop at just a survey. For example, we can use qualitative methodologies such as in-depth interviews or focus groups so you can hear the market's unfiltered perceptions of your brand. We can also situate our findings in the context of the competitive landscape.
Each study is designed to not only gauge the strength of your brand, but to also indicate a path forward. Want to immediately implement the research findings? Cascade Insights also has a team of in-house marketing specialists that can help you adjust your branding strategy and tactics accordingly.
When Do You Need B2B Brand Research?
Whether there's new trends, big changes, new offerings, or new players, it's always a good idea to gauge how the market views your brand. Here are a few instances in which brand research would be an especially strategic choice.
What used to work might not still work in today's rapidly evolving tech market. When it's time for an update, we'll help you figure out what meaningful changes to invest in via benchmarking and strategic insights.
A New Competitor is in Town
A new upstart competitor can change the branding landscape in a hurry. Flush with investor cash, a new startup in your space can rapidly make everyone else look old. Our brand research can help you determine how to close the gap. It can also let you know what's truly working for your competitor's brand and how you can best emulate those successes or strike out on your own.
Without an effective set of benchmarks, it's hard for any B2B marketer to make a pitch for a brand re-do. A deep understanding of your brand's awareness, perception, consideration, usage, and advocacy can help you make a better case to leadership.
When mergers and acquisitions happen, brands may need to change too. It's important to proceed with caution though. Many customers may have loyalty to existing brands, so hasty rebranding decisions are ill advised. Our B2B Brand Research can help you figure out what steps to take to successfully merge two brands into one.
Does your new product need its own brand, category, or style? Our B2B Brand Research can arm you with the insight you need to determine whether a new brand is needed or whether the new product/service would be better served under the umbrella of an existing brand. Either way, you'll be well equipped to bring new products to the market.
15 Years In the Tech Sector, Thousands of Conversations With B2B Buyers
Cascade Insights has always exclusively specialized in the B2B technology sector. That means, we're never starting your project from square one.
We know how to find the people who would be or currently are involved in the evaluation and purchase of solutions like yours. We also know which platforms to reach them on.
Further, our specialization allows us to design studies that dig deep into perceptions, pain points, and jobs-to-be-done in order to uncover how the market really views your brand.
The Right People for B2B Brand Research
Prospects.
Current customers.
Decision makers.
Influencers.
Partners.
The Right Questions for B2B Brand Research
How does each potential buyer describe their search process for new vendors and solutions?
Where do our potential (and current) buyers look for information, vendors, and new solutions to existing problems?
What role do influencers (analysts, industry experts, etc.) play in the buyer's journey for a given product or service?
What role do marketplaces play in a particular buyer's journey?
What criteria does each buyer persona leverage to develop an initial list of vendors/providers?
What criteria does each persona use to narrow down a long list to a shortlist?
What role does social media play in each buyer's journey?
What type of content do buyers want at each stage of the buyer's journey?
What content leads to discovery, advocacy, and selection?
What are the best content, landing pages, and campaigns we can develop to reach our target audience?
What buyer personas should we target first with our content marketing and campaigns?
What buyer personas do we need to include as additional decision-makers and influencers?
What key buying criteria is each buyer persona focused upon?
When do target customers prefer to be interacted with during the buyer's journey? Is our sales team doing a good job of this? Do competing sales teams do a good job of this?
More On Our Approach to B2B Brand Research
Link to: What Is Brand Research
A complete guide to learning all about brand research: why it's important, how it's conducted, how it can work for you, and more.
B2B Tech Sector Specialists
We only accept projects from the B2B tech sector.
Our areas of expertise include:
SaaS
PaaS
IaaS
Software
Hardware
Cybersecurity
IoT
Cloud
AI
Big Data
AR/VR
Blockchain
Applications
Infrastructure
& More
Our clients range from enterprise giants to stars of the mid-market.
We help companies in the following fields:
IT Services
FinTech
MarTech
Health Tech
Green Tech
EdTech
AdTech
Legal Tech
BioTech
GovTech
InsurTech
RetailTech
Market Research Methodologies
In-Depth Interviews (In-Person & Online).
Focus Groups (In-Person & Online).
Web Surveys.
Online Research Communities.
Quantitative Studies.
Social Media / Online Community Analysis.
Longitudinal Research (Communities, Diaries, Etc.).
Secondary Research.

"Making the right decisions. That is really what this is all about. Cincom needed better information, and we needed to be able to develop a consensus around the information that we ultimately would need to use. Cascade provided clarity. They shared thoroughly their process, made sure my team understood the value, and then they delivered. The research they provided will be a key ingredient to new growth and a coherent strategy for our entire business."
— Larry Sumpter, Director of Brand and Corporate Strategy, Cincom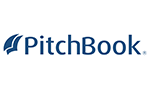 "We have been very happy in our business relationship with CI. They were proactive from start to finish, attentive to details, and focused on our demands. Despite the complexity of the project and the steep learning curve, they were able to deliver the research as we intended and the team really pulled through in the final weeks despite facing numerous challenges. We appreciated the resilience and communication and the willingness to be super reactive at a moment's notice."
— Jerome Thiebaud, Product & Customer Marketing Director, PitchBook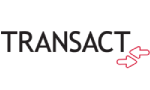 "Testing our brand and messaging elements was essential for us in moving our positioning and communication strategies forward. Cascade was instrumental in getting us to effective, clear-cut directives for what path to take. The team was helpful in their guidance, efficient and timely in their communication and follow up, and clear and thoughtful in their recommendations."
— Nicole Merrett, Vice President of Marketing, Transact