What is
B2B Market Research?
A Complete Guide
What is B2B Market Research?
B2B market research is the process of gathering feedback from current, former, or potential buyers and competitors in a B2B context. Organizations that conduct B2B market research gain access to:
New perspectives around customer pain points
Competitor activity
New revenue growth opportunities
How Does B2B Market Research Differ From B2C?
B2B market research is conducted differently than B2C market research. These changes in research tactics and strategies are due to the inherent differences in how B2B vs. B2C products are sold, purchased, and developed.
The B2B buyer's journey looks very different from the buyer's journey of a consumer. In a B2C purchase process, there is typically just one consumer making the purchase decision. There may be a range of influencers who have the ability to tilt a decision, but a B2C purchase usually comes down to one buyer.
During a B2B purchase cycle, there are a number of people who jointly make a decision. The size of that group can be quite large, with an average of between 6 and 10 professionals now involved in a single B2B sales decision. Some group members may have slightly more influence than others, but all opinions are valued and must be taken into account for a decision to be made. As a result, the way in which B2B sellers nurture their leads in the buying journey process tends to be a different approach than in B2C.
The B2B sales cycle runs over a much longer timeframe than a typical B2C purchase. In the B2C sector, the sales cycle is very quick, oftentimes with decisions being made right at the store shelf. In B2B, this same purchase process typically lasts between 3-9 months.
B2B products tend to have higher price points than your average B2C product. B2C products are often simpler and more straightforward, while B2B products are more complex in nature, leading to increased purchase costs.
Lengthier sales cycles and buyer decision-making processes also mean that B2B product owners may have more pressure to prove the highest return on their investment. Since more time, energy, and complexity goes into making a B2B purchasing decision, higher costs can be expected.
Additionally, in B2B, pricing models vary greatly by size of company, the person who is purchasing the solution, and utilization patterns. Sometimes, B2B pricing is 100% custom, or simply not visible in the early stages of a buying cycle.
B2B market research tends to conduct studies with lower sample sizes than B2C market research studies. One reason for this is that B2B companies often target a more niche audience for their solutions than B2C products. For example, a bottle of shampoo can be marketed to customers worldwide, whereas a B2B solution may only have an addressable market of 100,000 companies or less.
Additionally, B2B buyers are sometimes more challenging to locate and recruit. For example, finding a large sample of data scientists who work in healthcare with three years of machine learning experience is likely going to lead to a relatively limited pool of potential respondents.
On the B2C side, however, finding 50-year old males who like baseball for a consumer study that Major League Baseball is conducting will likely have no trouble finding enough people for a study of almost any size.
B2B products and solutions tend to be much more complex than B2C solutions. In B2B, it is common for more than one product to make up the many different components of a solution. These solutions can often even be customized for particular verticals or company sizes. As a result, any B2B focused research effort needs to dig deep into these differences.
How is B2B Market Research Conducted?
These are the ways in which B2B market researchers conduct studies from start to finish, including how they recruit respondents, gather responses, and analyze the data collected.
Recruiting business professionals to be respondents in a B2B research study is much different than recruiting a general consumer. The business professionals needed for a B2B study are typically high-level, low-availability experts or executives in their field. They tend to be more difficult to locate and recruit.
Additionally, careers can change quickly, which makes recruiting the right participants for a B2B study difficult, as B2B Brian explains.
To effectively recruit participants for a B2B study, some strategies include finding potential respondents through: LinkedIn, Twitter, industry events and conferences, training centers, or online forums.
Examples of the types of professionals that a B2B tech market researcher might target include title such as:
Chief Information Officer
Vice President of Marketing
Director of Market Research
Director of Product Development
Brand Manager
Chief Technology Officer
Director of Data Scientist
To incentivize participants of a B2B study, rates often need to be a bit higher than for a B2C study. While it is relatively easy to find consumers willing to answer a survey for reward points, a drawing, or a small cash incentive, business professionals value their time differently. Considering the industry, professional level and incidence rate is necessary when deciding on incentives.
Overall, the recruitment process shouldn't be rushed, and having the right participants involved is just as important as asking the right questions. Learn more about recruiting the right respondents for a B2B study in B2B Market Research Recruiting: How To Get a Superb Sample.
Both B2C and B2B tend to use a mixed methodology in their research studies. Either at different stages of the project, or interspersed throughout, both qualitative and quantitative research methods are commonly used to uncover research questions.
In B2B, quantitative methodologies like surveys and questionnaires are used quite frequently as a way to collect and aggregate large amounts of responses. B2B quantitative surveys are a great way to measure or validate certain ideas, thoughts, or questions you may have.
It should ask questions such as:
Which products are buyers using?
What buying criteria is more or less important?
Where does my brand rank compared to competitors?
How satisfied are my customers?
More information about quantitative methods of a B2B study can be read on B2B Quant: Not Your Average Survey.
Qualitative methods like focus groups and In-Depth Interviews (IDIs) are also used quite frequently, often in conjunction with quantitative research. Qualitative research allows companies to dig deeper and collect more in-depth information like key themes, drivers, and motivations. With some research, it's critical to not skip the qual, and to go beyond quant to get the right insights. Some questions B2B researchers may ask during an IDI are:
Who do you think the market leaders are in the X space? What's your impression of what they do well and what they don't?
What does the vendor selection process look like at your company?
Walk me through the ways in which you currently use X product.
Questions like these can lead to a great deal of discovery and insight for a company. While quantitative research helps companies collect responses to more straightforward questions, qualitative research can uncover deeper context surrounding those answers.
Once responses from both qualitative and quantitative data have been collected, market researchers must then analyze the data, draw conclusions based on that data, and present the findings.
For quantitative research, B2B market researchers can utilize a diverse toolset to analyze the data a quant study returns. Excel has many features that enable this process, including the use of pivot tables, slicers, and sorting and filtering. SPSS is another tool that can offer market researchers more advanced data analysis for surveys with larger sample sizes.
For qualitative research, market researchers must review transcripts and recordings of past IDIs, focus groups, and more to search for commonalities or themes that have been presented throughout. It's helpful to have project goals and Key Intelligent Questions (KIQs) in mind while reviewing the transcripts and recordings.
Once data is analyzed and findings become clear, B2B market researchers must then find a way to present that data in a way that is ethical and responsible. It's also important to incorporate visuals and graphs while telling a story throughout the report. B2B market research findings typically start with an executive summary then dig deeper into the research findings.
B2B market researchers can then show clear recommendations for a company based on those research findings.
How Can B2B Market Research Work For You?
B2B market research can provide value to a number of different roles within an organization. In 101 B2B Market Research Questions, we present some of the top questions that different personas ask of their B2B market research. Below, we've further broken down how B2B market research can work for different job functions.
B2B market research sets the foundation and provides the data that marketers need to make well-informed business decisions. As a result, marketing leaders are one of the most frequent stakeholders in B2B market research efforts.
B2B market research can answer a number of questions for marketers. Different types of B2B market research studies can provide the answers to different questions marketers may have. For example, buyer's journey research helps marketers to determine which persona they should be targeting at which time throughout the purchasing process. Brand research can help marketers determine the best content and marketing campaigns that will reach our target audience.
With B2B market research in hand, marketers can then go on to create effective messaging that resonates with prospective buyers on a deep level.
Sales teams play a critical role in a business' growth. That's why it's crucial that they are equipped with up-to-date market research that gives them the ability to say the right things to the right people.
For example, buyer persona research informs sales reps how they should be tailoring their messaging to the CFO vs. an IT professional during a meeting. Likely, a sales rep should not get into the weeds with an executive. However, they should engage thoroughly with an IT profession's questions around configuration. A successful pitch would carefully address both persona's concerns.
An Open Letter to B2B Sales Leaders addresses many of the common mistakes that salespeople make. A number of them can be avoided with more effective B2B market research.
Product managers are a typical stakeholder for market research efforts. As the people responsible for making sure that a team ships a great product, product managers need to be sure that every decision they make is backed by data. B2B market research can inform product managers with a good understanding of what the market wants, where it's going, what customers want, and even what competitors' customers want.
Understanding customers' key buying criteria is crucial for product managers. This can answer such questions as: What features are those customers going to rave about one year after purchasing the product? Which ones will they rarely ever use? What features of competing products will they wish were included? B2B market research can answer all of those questions for them.
B2B market research can also help product managers see where the next market opportunity is going to be. Without solid market research guiding them, product managers risk failure to launch syndrome.
Sometimes, the partners matter just as much as the product. Partners drive sales and generate new opportunities. To help identify weak spots in partner programs and strategize how to keep those relationships healthy, partner managers can use B2B channel research to boost their B2B channel strategy. They can also use B2B partner enablement research to further optimize your channel and fast track your partner readiness.
Partner-led organizations can better understand the partners they have by asking these nine questions for your channel. Some questions that can open the door to a better partner program include:
How can you keep your B2B partners appropriately informed?
Which B2B partners are driving the most revenue?
B2B channel research can help partner managers better understand their partners, leading to new opportunities for visibility of your products and services. In turn, your partners may be more willing to facilitate that visibility and drive more sales for both of you.
Some organizations have internal B2B market research teams. Essentially, this is a professional services firm embedded within a larger firm that sells products and services. When larger projects arise or different methodologies are needed, they may reach out to an external vendor to assist in completing certain projects. These teams may also conduct research initiatives themselves such as running focus groups, launching surveys and analyzing the results, and conducting in-depth interviews.
B2B market research can inform many high-level business decisions made at an organization. For example, a recent merger with another company may have C-level executives wondering if they should rebrand to better align their two companies. Brand research can show that most of their customers feel an existing loyalty to their current brand, so the merging of brands should be done strategically and incrementally.
Although the C-level suite isn't typically involved in the day-to-day operations that surround procuring and working with a B2B market research team, the results of the study can deeply impact the trajectory of the company as a whole.
Cascade Insights & B2B Market Research
Cascade Insights is a market research agency that works exclusively in the B2B tech sector. Visit B2B Market Research for more information.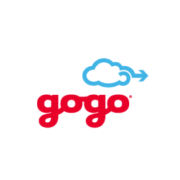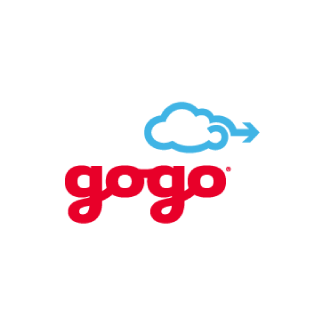 "The decision to partner with Cascade Insights on recent B2B research projects has worked out very well. Their ability to quickly understand our industry and specific business challenges, combined with their strong project execution skills has quickly made them our preferred partner for B2B work. Specifically, I appreciate their collaborative approach in being open to conceptual research discussions, making field adjustments on the fly, and in making recommendations of their own during execution of the project. It truly is a pleasure to work with the team at Cascade!"
— Phil Panuela, Dir. Global Insights, Gogo