Ahead of the Herd – The Internet of Things (IoT) articles that you need to read this month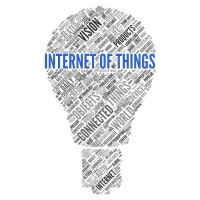 What follows is a curated list of articles focused on the Internet of Things (IoT).
To create this list we threw out all the articles there were merely advertorial, published by vendors, or those which simply lacked insight.
What's left are the articles, published in the last 30 days (October 20th – November 20th – 2014), about the Internet of Things (IoT) that you need to read. Enjoy!
 The Internet of Things will Change your Company, Not Just Your Products
One Example: Engineering – It is rare for a single company to have all the required engineering capabilities under one roof. Consider the breadth and scope that may involve communications and connectivity technologies (telemetry, WiFi, Bluetooth, Zigbee), electrical hardware engineering (sensor technologies, chips, firmware, etc.), and design and user experience. Developing these engineering skills is one big challenge; integrating them into a functional, integrated engineering effort is another.
12 Hurdles Hampering the Internet of Things
Basic Infrastructure Immaturity
Few Standards
Security Immaturity
Physical Security Tampering
Privacy Pitfalls
Data Islands
Information but no Insights,
Power Consumption and Batteries
New Platforms with New Languages and Tools
Enterprise Network Incompatibility
Device Overload
New Communication and Data Architectures
A Strategist's Guide to the Internet of Things 
"To deliver these products and services requires a combination of five major types of technological offerings. As you progress up the technology "stack," the devices become more complex and their connectivity increases."
One lawyer may have just killed part of the Internet of Things
"Indeed, as the 'Internet of Things' matures, household appliances and physical objects will become more networked. Your ceiling lights, thermostat, and washing machine — even your socks — may be wired to interact online. The FBI will not have to bug your living room; you will do it yourself."
IT Departments ill-equipped for Internet of Things, research finds
"Standards are also a challenge in this space, with a range of semi-open platforms being developed by small pockets of vendors, but without a clear view of one harmonised standard to cover all of the device and protocol specific-adapters that need to link up with middleware – which provides the message/protocol transformation, routing, service virtualisation, and orchestration capabilities, and enables usage monitoring and management."
Open source vs. proprietary system in the Internet of Things
"However, there are also some open source platforms that have the purpose of allowing any possible device to connect to their systems. I have already covered some of the legal issues affecting the Internet of Things in this post.  But the main legal issue on the above topic is whether owners of IoT systems allowing the connection only of certified devices can prevent the access to their systems of either devices that are not certified by them or that they are not willing to certify or that they can certify only at their own conditions.  Indeed, some commentators argue that "closed" systems might be in breach of competition laws."
Get in touch
"*" indicates required fields