Coaching Your Channel: An Interview With Steve Smith
Business buyers have shoved IT out of the spotlight.
Search for B2B Revealed on your favorite podcast player (iTunes, SoundCloud, Stitcher, and more) to subscribe.
Surprisingly, IT service firms are failing to adjust to this new reality. Ill-advisedly, they continue to target IT departments rather than business buyers.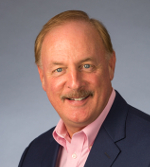 In this episode of B2B Revealed, Cascade Insights CEO Sean Campbell interviews Steve Smith, president of GrowthSource Coaching, on IT service firm survival. They discuss how failures in communication lead to bad sales strategies, and how companies can course-correct.
Smith is an expert in business management, leadership, and marketing.
Rediscover The Vision Of Your IT Services Company. Listen To Learn:
Red flags that your IT service firm has neglected its business goals.
The importance of understanding your business buyers' "trade talk."
How to translate your company's value into terms that matter to your business buyers.
The difference between transactional and consultative selling.
Realistic business-building strategies.
How to be a better IT service firm leader or manager.
Notable Quotes:
"If you don't know where you want to go, any place you end up at is going to be okay." – Steve Smith, cautioning IT service firms to prioritize their business goals.

"The longer you've been at your business, or your occupation, or your particular trade, the more you start thinking and speaking in trade talk." –Steve Smith, emphasizing the importance of sales teams being able to speak the lingo of their business buyers.

"You have to get out of your own head, if you stay in your own head for too long, your head will be your biggest competition." – Steve Smith, discussing the importance of communication and getting sales teams comfortable with the human dynamic.
Mentioned in this Episode:
Subscribe to B2B Revealed on iTunes, Soundcloud, Google Play, or Stitcher.
Want more B2B brilliance? There are lots of ways to follow us.
Get in touch
"*" indicates required fields