Read Like An Analyst: Cloud Battles, Titanic Mergers & One Hit Wonders
Cascade Insights analysts' version of procrastinating at work is to scour the web for the most important tech industry inquiries, think pieces, trends and predictions. Here is what got them talking around the company Keurig over the last few weeks.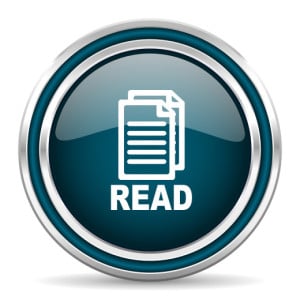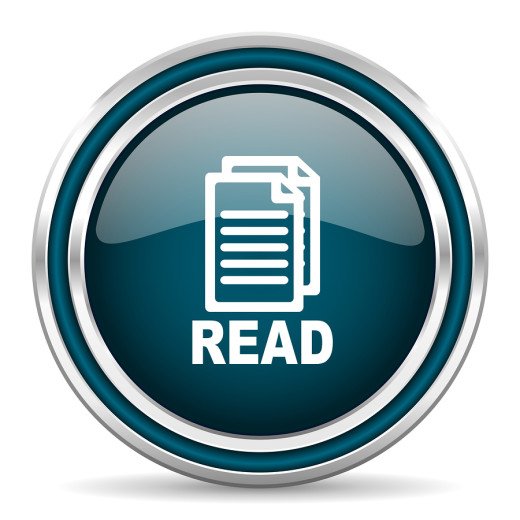 Cloud Battles
"When we are no longer able to change a situation – we are challenged to change ourselves." – Viktor Frankl
Cade Metz of Wired writes that "walking dead" companies HP, Cisco, Dell, EMC, IBM and Oracle can no longer be considered tech giants. Borrowing a phrase from Ashlee Vance, Metz explains why these tech Titans have been "*%&@!$ by the Cloud."
Amazon Web Services is conquering legacy vendors.
Will the "age of ubiquitous cloud" crush datacenters?
Dell-EMC (& VMware) Merger
"Every single time you make a merger, somebody is losing his identity. And saying something different is just rubbish." – Carlos Ghosn
The ESG blog gets into the nitty-gritty of the Dell-EMC merger- and what it means for VMware.
Gil Press paraphrases the real reasons behind the Dell-EMC merger like this, "…we must survive in the digital natives era, ushered in by Google, and magnified by the likes of Amazon and Facebook." Press takes a look back at the events that set the stage for the "the largest tech acquisition in history."
Cybersecurity
"Treat your password like a toothbrush, Don't let anybody else use it, and get a new one every six months." – Clifford Stoll
Law enforcement is pressuring tech companies for backdoors into sensitive communications – generating loud protests from civil liberties groups. Check out this roundup of the public encryption policies of 21 major tech companies to see where they stand.
Rob Enderle doesn't mince words when he states "you can't trust the employees of cloud service providers" – and you shouldn't have to. Time to rethink security- again.
Rapid incident response always poses a challenge to cybersecurity. Could a "collaborative security model" of "open security middleware through an abstraction layer" be the answer? ESG ponders this interesting solution put forward at Splunk Conf 2015 by Christof Jungo, head of security architecture and engineering at Swisscom.
Secrecy tends to shroud the discussion of zero-days, since these software vulnerabilities allow access without being discovered. Ars Technica sorts through some of the mystery: who sells zero-days, who buys them, how enterprises should defend against them, and how they should be regulated.
A quarter of U.S. Postal Service employees failed a cybersecurity awareness test by clicking on a link in a phishing email. These results have prompted the United States Postal Service Office of Inspector General to recommend requiring "all employees with Postal Service network access to take annual information security awareness training."
Re-Invent Thyself
"Companies have too many experts who block innovation. True innovation really comes from perpendicular thinking." – Peter Diamandis
While covering the release of the Microsoft Surface Book, The New Yorker gushes about the exciting new air of innovation CEO Satya Nadella seems to have brought to the company.
"Apple – as a (hardware) platform company – is so far above the competition it's hard to fully grasp," writes Steve Cheney. He explains that large part of Apple's advantage is due to its chip-making capabilities.
Denis Pombriant shares thoughts on Oracle becoming "a real cloud company" while maintaining a "data center-centric approach to the business," its "security through silicon" approach, and other takeaways from Oracle OpenWorld.
Apple CEO Tim Cook seems confident that the tablet is poised to replace the PC but Tom Warren, a senior editor at The Verge, has his doubts. Warren writes that the Apple iPad Pro and the Microsoft Surface Book "are trying to do similar things, but they're flawed right now."
The Data Scientist Love Continues
"Data is the new oil." – Clive Humby
Three years ago, Harvard Business Review deemed the data scientist "The Sexiest Job of the 21st Century." Since then, the career has continued to gain prestige- everybody loves a data scientist these days.
According to RJMetrics' analysis, the number of data scientists has doubled over the last four years.  The company's The State of Data Science Report investigates the growth of the profession, the top industry to employ data scientists, the top skills listed by self-identified data scientists on LinkedIn, the education levels of those who have landed the lucrative career, and more.
Unsurprisingly, the hottest career in tech has been attracting a lot of virtual ink. Follow this link for a nice collection of articles and infographics on top skills for data scientists.
The standout articles that didn't fit into other categories.
CB Insights has "… looked at all still-private unicorns since 2011 and charted them based on when they first joined the unicorn club" in a handy infographic. With 141 unicorn companies globally, that club is getting crowded.
ZDNet takes a look at forecasts for what is in store for IT budgets in 2016.
This infographic illustrates the time and cost of developing mobile apps.
Marketing technology and and human resource software products may be proliferating by shocking numbers, but Scott Brinker argues that it is starting to look more like a trend than an anomaly. "We can debate the future endlessly — until it actually arrives," Brinker writes. "But the empirical evidence of today suggests that the marketing technology landscape is still expanding, not contracting."
TechCrunch details four effective methods of selling SaaS software.
Get in touch
"*" indicates required fields