Read Like An Analyst: Yahoo Churns, Industry Ethics, & Hospital Hacks
Here are the tech sector inquiries, think pieces, trends, and predictions that got the Cascade Insights team talking around the company Keurig over the last few weeks.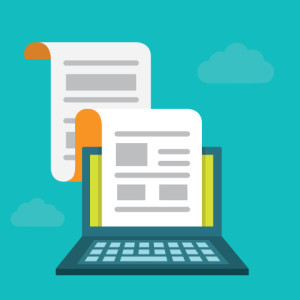 Cybersecurity
The lines between virtual and physical security continue to blur.
The RAND Corporation examines the "National Security Implications of Virtual Currency."
White hat hacker Billy Rios is on a quest to demonstrate the vulnerabilities of connected hospital equipment and to get hospitals, manufacturers and/or the government to do something about it. Through this fascinating profile, Bloomberg Businessweek disturbingly demonstrates why "It's Way Too Easy to Hack the Hospital".
Check out this succinct collection of experts' predictions for cybersecurity trends in 2016.
Industry Ethics
"Ethics is knowing the difference between what you have a right to do and what is right to do." – Potter Stewart
Government steps in to regulate access to controlled substances and casinos since drugs and gambling are so addictive. In the days of compulsive Internet usage, this article explores how the Internet could be regulated, and whether it's likely that will happen.
Michael Maoz, a VP Distinguished Analyst with Gartner, ponders an interesting ethical question:  "Given that projects are hard and long, and given that defining objectives and processes and workflows take a long time, and given that along the way you can meet many, if not all, of the requirements for those intermediate steps, and by the time that part of the project comes up, you will have the capabilities required, though you do not now, is it unethical to respond 'yes' when asked, 'can you deliver the requirements without modification to the software?'"
Since the New York Times' infamous depiction of Amazon's cutthroat work environment, the demands on tech industry employees have been under a bright spotlight. Dr. Robert Solley examines the impact of the tech culture of over-work on families.
The Future Is Now
]"The Only Thing That Is Constant Is Change"- Heraclitus
InfoWorld shines a spotlight on nine projects under development in university labs that could change computing, and, indeed, the world.  This includes DeepDive and ZeroCoin.
IBM is developing a novel approach to processor cooling: electronic blood.
The epoch of the Cloud has arrived, bringing with it ubiquitous messaging. Ben Thompson, the author and founder of Stratechery, writes, "Slack and its competitors are the best-placed to be the foundational platform of the cloud epoch."
Alibaba invested a ton of money this year. Tech In Asia pieces together the plan behind those strategic investments.
Yahoo
The company's turmoil is increasingly in the public's eye.
Bloomberg View Columnist Matt Levine explains that "the whole point of Yahoo as a company right now is to not pay taxes on Alibaba."
The restructuring of Yahoo is not having an easy go of it. CEO Marissa Mayer's plan to spin off millions of Alibaba shares has been scrapped. Now, Eric Jackson, managing director of SpringOwl Asset Management, is publically putting pressure on Mayer to step down. Also, Quartz writes that Jackson is advocating "massive layoffs, no more lavish parties, and getting rid of perks like free food and iPhones for employees."
This article gives an outsider's perspective on Yahoo's opulent end-of-the-year party.
Open Source
"Open Source can propagate to fill all the nooks and crannies that people want it to fill." – Mitch Kapor
Cade Metz of Wired reports that Netflix open sourced Spinnaker, a new tool that the company built for "quickly and continuously deploying its latest software code to machines running in the Amazon cloud." Remarkably, Spinnaker also deploys software to Google's cloud, one of Amazon's biggest competitors.
SD Times takes a look back at some favorite GitHub projects that made a strong impact on open source and free software over the last year.
User Experience
"The ability to simplify means to eliminate the unnecessary so that the necessary may speak." – Hans Hofmann
Check out these descriptions of the signup experience for 45 popular web apps.  Some comparisons in the roundup include Buffer, Evernote, Gmail, Quora, Skype, and Trello.
See how Slack's G2 Crowd ratings measure up against its competitors.
Horace Dediu, Senior Fellow at Clayton Christensen Institute and Apple watch wearer, takes apart his favorite myths about the accessory.
Funfetti
The standout articles that didn't fit into other categories.
Stratechery's 2015 Year in Review Post features titles such as Why Web Pages Suck, The End of Trickle-Down Technology, and Why Buzzfeed Is The Most Important News Organization In The World. These highlights are well worth a read.
Tech In Asia names "China's 10 biggest funding rounds in 2015" for the country's tech startup scene.
Tomasz Tunguz, a venture capitalist at Redpoint, ponders which enterprises will be the "Biggest Buyers Of Software Companies In 2016."
Ever played Cards Against Humanity? Now Varonis is offering Cards Against IT for the technologically inclined. Varonis cautions, "…unless you're familiar with things like the dark blackness that grips your soul when you discover that two NICs have the same MAC address on your network – you probably aren't going to appreciate this at all." It's pretty SFW, but still recommended not to play within earshot of the HR department.
In a fascinating Fast Company portrait of Mark Zuckerberg's grand plans for Facebook, Harry McCracken uncovers the man behind the legend. "When I ask people close to Zuckerberg how, exactly, he has pulled off these achievements, I don't hear a lot of anecdotes about him swooping in and personally making genius-level decisions that suddenly changed everything," writes Harry McCracken. "Instead, they praise his inquisitiveness, persistence, ability to deploy resources and devotion to improving Facebook and himself. He has a knack for carving up grand plans into small, doable victories."
The Read Like an Analyst curated tech sector news series is brought to you by Cascade Insights. We specialize in delivering B2B market research and competitive intelligence services for technology companies. Our focus allows us to deliver detailed insights that generalist firms simply can't match.
Sign up for our newsletter so you don't miss out on a single issue of Read Like an Analyst.
Get in touch
"*" indicates required fields