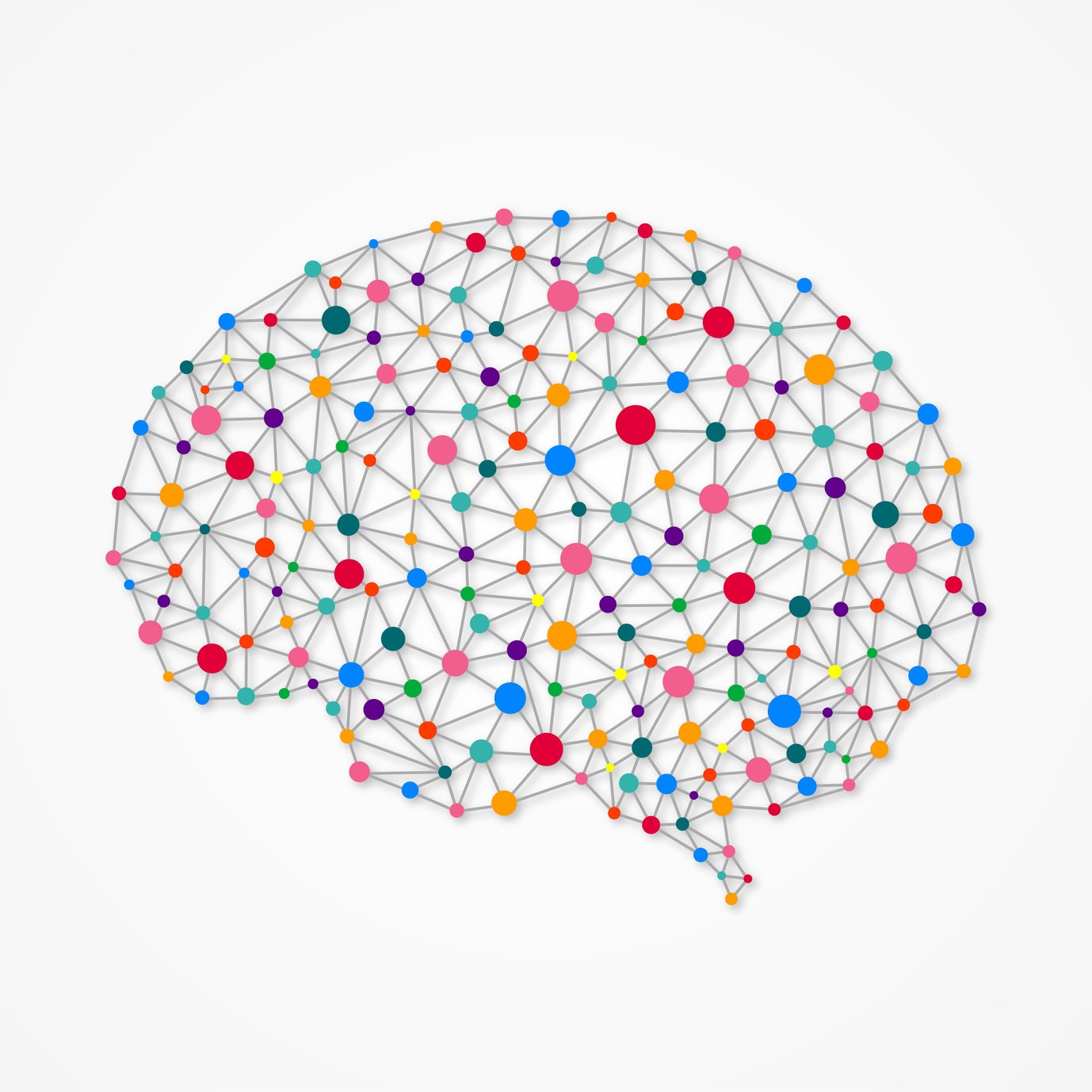 The Smartest SaaS Questions on Quora
SaaS is growing at a rapid rate. (Evidence of that fact is everywhere, but just for fun, here's 50+ statistics backing that claim up.) As the marketplace expands, our clients are wisely asking some important SaaS questions in order to better evaluate the competitiveness of their SaaS solutions.
The Smartest SaaS Questions on Quora
This article is based on an episode of the B2B Market Research Podcast. The audio version is available here.
Although we've done about literally hundreds of market research studies centered on SaaS products and services, I can't go into the specific questions we've answered for our clients for obvious reasons.
Instead, I've turned to Quora to gather some of the sharpest questions being asked about SaaS companies in a public forum.
The SaaS questions I selected are the ones I  found the most interesting and that, in my opinion, are most relevant to our clients. Finally, in each case, we'll talk about ways that market research can help answer these questions.
SaaS Question #1: What gets in the way of growth?
The first SaaS question I want to focus on from Quora is: "Funding aside, what are the top 3 (or more) things that stop SaaS companies from growing ~$25k MRR to ~$250k MRR?"
I especially appreciated Jason M. Lemkin's answer to this question. (He also runs the popular SaaStr site.)
He wrote, "Happy customers will beget more happy customers. Not in 60 seconds, not even often in a month or two. But over time." Lemkin goes on to say that you should "triple down on the happiness of the customers you do have." He lays out how this can be measured by the "net promoter score" and by talking and interacting with as many of those happy customers as possible.
He warns against chasing "the shiny penny" or running after new market segments before companies are ready. His argument is pretty simple: "Double down mainly on what is working. Even if it doesn't yet seem big enough. That will get you to the next level."
How Market Research Can Help You Grow:
Help you determine your net promoter score.
Engage with happy customers through in-depth interviews, focus groups, and/or surveys to find out what drove them to buy your product or service.
Talk to lost customers  to understand what your company could be doing better.
SaaS Question #2: Without a sales force, are enterprise accounts good targets?
Another great SaaS business question on Quora was, "Is it possible for an SaaS product to penetrate the enterprise without a dedicated sales force?"
A few SaaS companies think that they don't need a large sales team or to even have one at all. That's fine for selling to consumers or small and medium businesses, but a non-existent sales team probably isn't going to cut it for enterprise accounts.
My favorite response to this question on Quora was from Steli Efti, who describes himself as "chief hustler" of ElasticSales.com and Close.io.
Efti makes this point about enterprise accounts, "It can take 6 to 18 months between establishing the first contacting and closing a deal." In those months, there has to be someone in charge of shepherding and managing that process along the way. In other words, there has to be some sort of a B2B salesperson.
Though it can be tempting for small SaaS companies to chase after a white whale, it's generally not the fastest way to achieve an enterprise account. Efti recommends that you should, "Gain some momentum in the SMB space and move upstream into the enterprise world as your product develops, your team grows and you establish capabilities to service large enterprise customers."
While I agree that it is advisable to wait until you have the means to support an enterprise account before going after one, market research can help you figure out what you need to do in order to progress to bigger markets.
How Market Research Can Get You Into the Enterprise:
Recruit aspirational customers for interviews, focus groups and surveys.  Say you're selling to the department level today but would prefer to sell to the C-Suite, you'll have to talk to C-Level executives in order to know how to position yourself to get their attention.
Determine why aspirational customers aren't currently buying your solution. Are there too many similar solutions in the market place? Are they unaware of the existence of your solution? Does your solution lack the features that would justify an enterprise level purchase?
Provide strategic recommendations to sales, marketing and development teams using feedback from aspirational customers in order to gain attention from larger accounts.
SaaS Question #3: Why aren't customers renewing their subscriptions?
Another great SaaS question from Quora: "What are the best questions to ask users when they churn or let their trial expire?"
Churn in this context refers to someone who was using an SaaS product and then stopped.
The response to this question that I liked the most came from Ed Shelley of ChartMogul. He posted an interesting graphic (explained in more detail here) on classifying churn. He defines proactive churn as when a customer choses to cancel and passive churn as when the user doesn't bother to update their credit card info.
Shelley describes happy churn as a subset of proactive churn. The happy churners cancel with a good experience after finishing the campaign or other short term cause for which they bought the product.
Lastly, he categorizes "cancellation and refund within a money-back-guarantee period" as "churn that isn't really churn." Shelley rightly explains it's important to separate these guys from those who more intentionally declined the use of the service.
Several SaaS companies have hired us to find out why they're losing customers. Often, these companies will see an increased amount of churn but won't know why.
To find out what's going on, companies have to hear directly from the customers they're losing.
How Market Research Can Help You Analyze Renewal Behavior:
Conduct in-depth interviews with lost customers and determine which category of churn they belong to.
Conduct quantitative surveys with your lost customers to determine why they aren't renewing.
SaaS Question #4: What are the best distribution channels for SaaS?
Another excellent SaaS question on Quora was: "What have been the best distribution channels for your SaaS company?"
I think the best answer here is from Szymon Klimczak. He lays out the different channels that an average SaaS company should consider. Klimczak's list includes word of mouth, strong SEO strategy and affiliate/referral programs. He also mentions software marketplaces like GetApp which are focused on SaaS companies.
I think the most interesting channel he mentions is integrations, and how you can leverage them to grow your business. Integrations aren't traditionally considered a channel, but for SaaS companies they provide a unique opportunity.
Klimczak writes, "working together with another SaaS vendor on an integration that brings extra value to the customer makes both products more sticky (harder to remove from the company ecosystem). Don't expect a huge number of leads here, but they should be of high quality."
How Market Research Can Help You Pick Distribution Channels:
Determine where customers are having trouble integrating your product with other SaaS solutions.
Discover what costumers wish both solutions would do better when working in concert.
In light of customer preferences, evaluate which integrations are smartest to invest in.
SaaS Question #5: Which business metrics are most important and how should they be interpreted?
Another excellent SaaS question on Quora was: "What are the SaaS business metrics that matter most and why?"
The answer that I appreciated the most here again comes from Ed Shelley. He lays out a whole list of metrics that SaaS companies need to consider. Of course, he talks about standard key performance indicators (KPIs) like the number of visitors you have to your site, the number of new signups, the visitor-to-signup conversion rate, the number of new paying customers you're getting, and the lost customers that you're experiencing. He also lists the Monthly Recurring Revenue (MRR), the average revenue per account, and the typical customer lifetime value (LTV).
How Market Research Can Get You Metrics for KPI's:
Find out how you rank against the competition via IDIs with former members of your rival's sales team.
Talk with industry influencers and figure out the standard metrics in your segment.
Establish a benchmark to measure against when evaluating metrics.
SaaS Question #6: What trends are going to impact SaaS?
Another excellent SaaS question on Quora was, "What are the biggest opportunity areas for SaaS startups over the next 2-3 years?"
Again, I thought that Ed Shelley provided the best answer. Thankfully, Shelley put Artificial Intelligence as a Service right at the top of his response. The fact that AI is set to be the next big thing should be obvious to everyone.
If last year was the year of cybersecurity, this year is the year of the Internet of Things, and next year is going to be the year of bots and artificial intelligence. If you're not thinking about how your SaaS solution should have more AI capabilities, you should be.
I found Shelley's statement that "Platform-agnostic SaaS" will be one of the biggest opportunity areas in SaaS in the next few years particularly fascinating. "This means SaaS products which abstract away from the notion of "platform" and "device", instead offering a consistent experience wherever the user needs to interact with them," Shelley writes. He is careful to clarify that he doesn't mean "mobile first."
How Market Research Can Get Answers:
Analysis on future technology or business trends.
Analysis of un-met needs across various market segments.
These SaaS questions on Quora are smart for sure, but Internet commentary, as great as it can be, can only get you so far. Each one of these questions could well serve as the basis of a market research project.
This podcast is brought to you by Cascade Insights. We specialize in market research and competitive intelligence for B2B technology companies. Our focus allows us to deliver detailed insights that generalist firms simply can't match. Got a B2B tech sector question? We can help.
Image used courtesy of SoulWind/Fotolia.
Get in touch
"*" indicates required fields