Read Like An Analyst: Data Dilemmas, Startups & Standouts
Cascade Insights analysts' version of procrastinating at work is to scour the web for the most important tech industry inquiries, think pieces, trends and predictions. Here is what got them talking around the company Keurig over the last few weeks.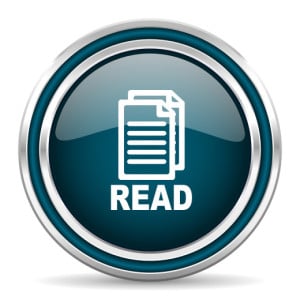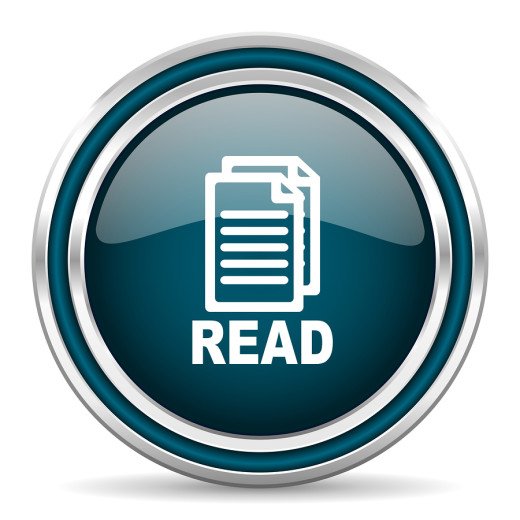 Data Dilemmas
"Errors using inadequate data are much less than those using no data at all." – Charles Babbage
What is data blindness and how do you prevent it?
Don't judge a data visualization by its cover. Sometimes they're pretty but meaningless. This article walks through the merits of different types of visualizations and the data sets they're most appropriate to represent.
Was Gartner wrong about Hadoop? A Gartner study published earlier this year found more than half of its respondents had no current plans to invest in Hadoop. AtScale thought Gartner's survey pool was too narrow and partnered with with MapR Technologies, Tableau and Cloudera to survey more than 2,000 C-level executives. Their findings paint a rosier picture for Hadoop. (AtScale offers technology that makes it possible to use OLAP tools on Hadoop.)
Curious just how many people read data science blogs? See how the numbers stack up with this list of 150 (and counting) blogs on machine learning, Hadoop, R, Python, business intelligence, data visualization, statistics, and general data science.
Cybersecurity
This part of our Read Like an Analyst roundup takes a look at the dollars and cents impact of cybersecurity: how to ensure it with a limited budget, the most prized defensive skills on the tech job market, and how much your identity is really worth.
"Stop fighting the malware game. Learn to co-exist in a malware-infested environment with a zero-trust model. Time to treat the internal network as if it were the Internet." advises Todd Bell in his opinion piece  for chief information security officers working with slim cybersecurity budgets.
Companies are keen to hire applicants with DDoS mitigation skills. Check out findings from a recent analysis that reveals where DDoS mitigation skills are in demand worldwide, the top 8 countries looking for DDoS prevention skills, where DDoS mitigation jobs are located in the U.S. and more.
How much do you think your identity is worth? On the Dark Web, it goes for a dollar. This article delves into the going rates for stolen PII, passports, driver's licenses, credit cards, credit reports, bank, Uber and Netflix accounts and other personal financial information.
ESG ponders Splunk's 2015 Conference and analytics driven security efforts.
Tech Trends & Predictions
What is IPFS and what does it mean for the Internet? What's with all these marketing experiences companies? What's written in the stars for storage? And, about that Dell-EMC merger…
Amber Case, author of the upcoming book Calm Technology: Designing for Billions of Devices and the Internet of Things, argues that InterPlanetary File System is "perhaps our best chance to entirely re-architect the Internet — before its own internal contradictions unravel it from within."
RJMetrics CEO and Co-Founder Robert J. Moore offers some thoughts on why Marketing Experiences (like Mobile Marketing, Email Marketing, SEO, Social Media, etc.) software companies are proliferating and looks into the marketing technologies drawing the most investment dollars, employing the most people and bringing the most new market entrants.
"We are in the early innings of the mobile platform shift in enterprise. Ultimately, the opportunity in mobile enterprise applications is over $100 billion annually," Emergence Capital states in their slideshare presentation "Mobile Enterprise Trends of 2015."
By 2019, 70 percent of existing storage-array products will also be available as software-only versions.
By 2019, 70 percent of existing storage-array products will also be available as software-only versions.
Forbes has a handy "Roundup Of Cloud Computing Forecasts And Market Estimates Q3 Update, 2015."  One article takes you from IDC, Gartner, Forrester, Ovum, and more.  Enough charts and graphs to fill the most number hungry heart.
Paul Greenberg of Enterprise Irregulars grades Dreamforce 2015 keynotes, analyst/press relations, food, ambience and more. Read why he gave Salesforce a B+ overall for this year's Dreamforce event.
Was your reaction to the Dell-EMC merger "who, what, when, where, how, why?" Dazeinfo covers each of these, promising, "Stick with us as we delve deeper into the largest tech deal in history and look at the reasons why $67 billion is changing hands"
For another take on the merger, the Harvard Business Review offers a more reserved view of "What to Expect From the Dell-EMC Deal."
Startups
Mark Suster, a general partner at Upfront Ventures, "hates unicorns" for having "created a generation of entrepreneurs & investors looking for short cuts."
Mark Suster, a general partner at Upfront Ventures, "hates unicorns" for having "created a generation of entrepreneurs & investors looking for short cuts."
Tomasz Tunguz, a venture capitalist at Redpoint, explores "The Turbulence in Startup Land" and argues that despite a wave of unicorn backlash "the effects haven't yet revealed themselves in the data."
Scott Brinker, editor of the Chief Marketing Technologist Blog, ponders Capterra's infographic of 547 human resource (HR) software products across 17 categories. Brinker sees this HR software landscape as more "empirical evidence that the dynamics of software markets in today's SaaS/PaaS/IaaS, open source environment are different than the enterprise software industry of the 20th century."
One Hit Wonders
The standout articles that didn't fit into other categories.
A fascinating look inside Facebook's Hacker Cup and the world of sport coding.
When it comes to the oft overlooked "first experience" with B2B software products, when does it start, who is responsible and how do you make sure that it's good? Check out these tips.
The 451 Group claims that Hadoop has become "a catch-all brand for that wider distributed data-processing ecosystem." Matthew Aslett of the 451 Group, clarifies the chimera, explaining the menagerie of "Hadoop and the other animals."
Did you know that more that more than half of all marketing technology (email, social, SEO, video, mobile, etc.) companies do not reveal their pricing publicly? Read more of Robert J. Moore's fascinating pricing insights after analyzing 1,876 SaaS and traditional players in this space.
This roundup is brought to you by Cascade Insights. Cascade Insights specializes in market research and competitive intelligence services for B2B technology companies. Our specialization allows us to deliver detailed insights that generalist firms simply can't match. Check out our array of free resources including our blog, podcast archive, and newsletter.
Get in touch
"*" indicates required fields