Read Like An Analyst: 31 Stories on Titanic Mergers, SaaS, Cybersecurity, and Conference Recaps
Here are the tech sector inquiries, think pieces, trends, and predictions that got the Cascade Insights team talking around the company Keurig over the last few weeks.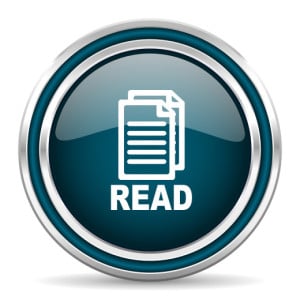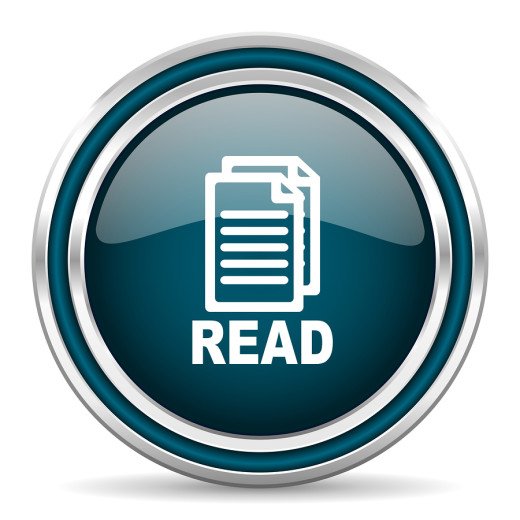 Dell-EMC Merger
A titanic sized deal tries to steer around the iceberg.
Techcrunch plunges into some of the murky aspects of the acquisition such as VMware's plunging stocks and EMC and VMware's post-deal Virtuestream announcement.
The Andreessen Horowitz venture capital firm asks, "just how do you pull off financing a $67B deal with $4.25B in cash?" This article explores the (62.75) billion dollar question in detail.
Dell is reportedly considering selling off $10 billion in assets in order to ease the cost of acquiring EMC (and VMware). Quest Software, SonicWall, and Perot Systems IT are among the assets that may be sold.
CRN speculates on the implications of these potential sales.
Cybersecurity
Gullibility is a liability.
The media crawled all over the petty, and embarrassing show biz machinations and celebrity tidbits revealed by the Sony hacks, but the less glamorous story of what it was like to work there during the cyber attacks received far less publicity. Slate goes deep behind the scenes in this fascinating article.
Well-meaning employees often accidentally put their employers' data at risk, and disgruntled employees may do so intentionally.
Among an array of disturbing statistics from various studies, Data On The Edge reports, "In 2013 alone, U.S. companies and organizations suffered $40 billion in losses from the unauthorized use of computers by employees…"
Naked Security by Sophos reports that "Curious people can't resist plugging in random flash drives."
Tech Conference Recaps
With all the conference coverage out there these days, do you really need to take that 6 a.m. flight to Vegas or San Francisco?
"Amazon used re:Invent 2015 to emphasize the growing momentum of its cloud infrastructure business and mark its transition into a data and application platform," writes James Governor on Enterprise Irregulars. Read more of his re:Invent impressions here.
AWS Re:Invent demonstrated how the company is targeting IoT and the enterprise. Check out Holger Mueller's takeaways from the event via video and written summary.
Mueller also has an excellent presentation and written summary on "Making Sense of the Oracle Announcements" from Oracle OpenWorld 2015.
Scott Brinker shares highlights form MarTech Europe.
Development at Enterprise Scale
"Controlling complexity is the essence of computer programming." – Brian Kernighan.
"I was hired at LinkedIn specifically to scale the product, to take us from one data center to multiple data centers, but also to lead the cultural transition of the operations team," Bruno Connelly, vice president of engineering at LinkedIn, is quoted in InfoWorld. How did he do it? Read on.
In this article, eWeek explores Microsoft's journey "to embracing DevOps across its Cloud + Enterprise (C+E) business."
Netflix's use of containers to package many of its publicly available projects prompted this excellent headline from The New Stack: "Netflix Chills with Open Source, Adding Docker Support."
A year ago, Xavier Amatriain, then director of algorithms engineering at Netflix, shared "10 Lessons Learned from Building Machine Learning Systems". Now the vice president of engineering at Quora, Amatriain recently followed it up with 10 more excellent lessons. Psssst… Amatriain says, "You might not need all your Big Data."
Global Tech
Silicon Valley is far from the only tech hub these days.
India appears to be the next cloud hub what with Microsoft operating three cloud data centers in the country, IBM having just opened its second data center in India and Amazon Web Services announcing plans to open a regional center there in 2016.
App Annie has some interesting predictions for the app trends to sweep Asia in 2016: Asian platform messengers will continue to dominate, subscriptions will gain momentum, India will stay "hot, hot, hot" and more.
Many Facebook employees have been mandated to swap their iPhones for Androids in an effort to better relate to a global user base who is more likely to use Android than iOS.
The Maturation of IT
IT has come along way since I bought my first PC with a 40MB IDE.
Check out this splendid decade-by-decade visual guide of the evolution of 1TB of data storage from 1956-2015.
IEEE Spectrum has an impressive interactive collection of some of the worst IT failures of the last decade along with lessons learned.
Forbes examines "several areas where SMBs can deliver Fortune 500 IT on a shoestring budget."
"By 2018, at least 50% of IT spending will be cloud based," Gil Press shares in a summary-by-the-numbers of the IDC's webcasts on IT futures. Check out more numbers of note here.
Startups and SaaS
How to shoot the moon, and who won the jackpot this year.
Startups may have awesome products, but they're dead in the water without distribution. With incumbents keen to elbow newcomers out of distribution channels, startups have to get smart and, well, boring. (According to Alex Rampell of Andreessen Horowitz.)
Enterprise Irregulars has a handy, quick Mattermark Pro-based analysis of "The Hottest Cloud-based Marketing Startups of 2015" complete with a downloadable table.
Tomasz Tunguz, a venture capitalist at Redpoint, thinks "The Next Major Technology To Shape SaaS" will be semantic understanding.
Dramatic graphic representation of startups' exponential growth rates often turns out to be hyperbole. Christoph Janz, a managing partner at Point Nine Capital, shares recommendations for modeling growth so as not to set off investors' BS detectors.
Dropbox will go back to basics after having announced plans to drop its email and photo sharing apps early next year.
Tech Sector Buffet
The standout articles that didn't fit into other categories.
Check out prominent data scientists' favorite blogs, plus a growing list of more than 150 data scientist blogs.
Patches and fixes weren't cutting it, but is the era of The Big Update an era of dysfunction and fear? Tom Henderson of ExtremeLabs, Inc., has some strong opinions on how the software update process should be updated.
Inspired: How To Create Products Customers Love, Hooked: How to Build Habit-Forming Products, and The Mythical Man-Month: Essays on Software Engineering were among the texts that made OpenView Labs' list of The 11 Best Books for Product Managers.
Get in touch
"*" indicates required fields