Ahead of the Herd – Interesting Big Data articles with the most LinkedIn shares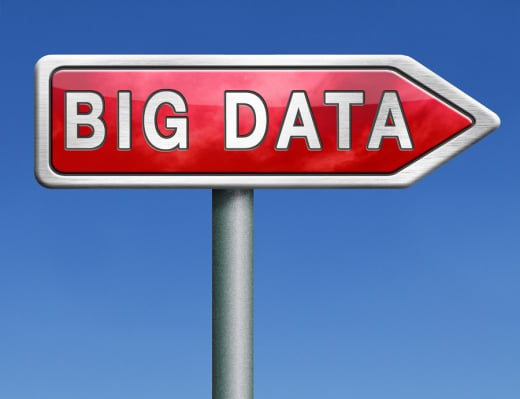 What follows is a curated list of Big Data focused articles.
To create this list we first looked for articles with the most LinkedIn shares (thanks BuzzSumo). Then we took that list and threw out all the articles there were merely advertorial, published by vendors, or those which simply lacked insight.  Enjoy!
How Formula One Teams are using Big Data to Get the Inside Edge – 469 LinkedIn Shares
"Hundreds of sensors provide thousands of data points, from tire pressure to fuel burn efficiency, in real-time that are then analyzed by race engineers onsite. Live race data is also transferred in under a quarter of a second through thousands of miles of fiber optic cables on AT&T's backbone to another fully staffed operations room at team headquarters in the United Kingdom." "We're looking two hours into the future and trying to predict where we'll finish the race before it starts," said Al Peasland, head of technical partnerships at Infiniti Red Bull Racing. But things rarely ever stick to plan.
Hortonworks Big Data IPO – Where are the Margins? – 348 LinkedIn Shares
"Selling support and services is perhaps the most common open source business model, but it's a difficult way to make money, as margins depend upon how much they can mark up what they pay for their employees' time – and many users of their platform may not pay them anything. For a vendor who is going public having never turned a profit, therefore, people are predictably concerned that Hortonworks will never be able to achieve the growth necessary to warrant investment."
Data is not an Insight – 156 LinkedIn Shares
"Data casts light on a given topic, it informs and educates us, and it can guide our thinking. But data doesn't do our thinking."
7 Big Data funding stories you might have missed this year – 130 LinkedIn Shares
Example: InsideSales.com, a company specialising in could-based sales acceleration technology, announced in April this year that it has raised $100 million in series C funding. Polaris Partners and Kleiner Perkins Caufield & Byers led the funding round, with participation from Salesforce, Acadia Woods, EPIC Ventures, Hummer Winbald, U.S. Venture Partners and Zetta Venture Partners.
As Big Data Moves in House, Agencies Evolve – 77 LinkedIn Shares
"Another major reason for this transformation is that while both enterprises and agencies are evolving, the talent and abilities of the human capital remain static. Many people in both agencies and enterprises are not equipped for today's more analytical, tech- and data-driven advertising world."
Note: The date range for the above is from 11/12/2014 through 11/19/2014.
Get in touch
"*" indicates required fields