Top of the Charts for 2015 – Podcasts, How-To's, and Industry News
Top of the Charts for 2015 – Podcasts, How-To's, and Industry News
Listen Below:


As we look through our year's best content, we're going to talk about why we put the piece forward and highlight a key point from each story. You can listen to the episode or read it in article format below.
Did you enjoy this podcast?
Review the B2B Market Research podcast on iTunes, Stitcher, or TuneIn.
Throughout the past year, we've produced a number of podcasts and articles and collected an array of great stories tech sector news stories for our Read Like an Analyst roundup series.
As 2015 winds to a close, we were curious about which of our podcasts, articles and Read Like An Analyst links were the most popular this year.  We took a look at data from Libsyn, Google Analytics, and Mailchimp to determine this year's greatest hits.
Review the B2B Market Research podcast on iTunes, Stitcher, or TuneIn.
Top Podcasts of 2015
---
#1 – Competitive Intelligence Must Adapt – B2B Sales and Marketing in 2015
For this episode, I interviewed Brent Adamson, principal executive advisor at CEB.
We primarily talked about how the buyer's journey is changing drastically in B2B.
I wanted to do this interview because I came across the excellent book The Challenger Sale: Taking Control of the Customer Conversation, which Brent coauthored. I reached out to Brent, and I asked him if he would do an interview on how competitive intelligence and B2B market research needs to adapt to the changing B2B sales and marketing landscape.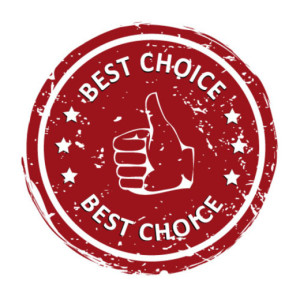 The change varies across different industries, markets and products, but the fact that change is happening is just irrefutable. Hence, I think this is a critical topic for everyone to pay attention to.
B2B sales efforts are changing a great deal, and competitive intelligence and market research teams need to get educated about that change. These teams also need to change their research strategies and methodologies, if they want to adapt to these changes.
#2 – 7 Tips For Presenting Competitive Intelligence Research Like A Pro
I think that most research teams are flooded with the kind of tips that would be of use to a keynote speaker or a TED talk presenter.
However, the classic Guy Kawasaki's 10/20/30 rule of 10 slides, 20 minutes, 30 point-font isn't always the best fit for the presentation of data in a corporate environment.
You have to balance giving a lot of data and a lot of insights with the added challenge of including it all in a single document format such as a PowerPoint.
In this episode, I gave a few different tips specifically for presenting B2B competitive intelligence and market research findings.
#3 – B2B Market Research Study? – Don't Hire that Panel Firm
First off, I obviously take a dig at panel firms during this podcast.  However, at times, they are a decent fit for quant research, simply because you may need thousands of respondents and panel firms may be able to get you the numbers you need.
That being said, panel firms just aren't very good at qual studies.
In qual studies, the quality of the respondent is the most important aspect of the study.
Panel firms aren't great at identifying and recruiting the perfect handful of individuals with just the right backgrounds to authoritatively answer the key intelligence questions. And if it's a study in the B2B tech industry, panel firms don't tend to have the expertise to know who could answer the KIQ's with the most insight.
The key point is that researchers should do a large percentage if not all of their own recruiting for qual studies. The researchers have the deepest understanding of the study, and they'll continue to understand it better the farther along they get with the research.
#4 – How to Talk To a Software Developer: 23 Questions B2B Market Researchers Should Ask
Anyone who works in the tech sector knows that there is a bit of a chasm between the developer camp and the infrastructure side. (Yes, even though things have been changing with DevOps.)
Further, a lot of the general research that happens in the tech field focuses on infrastructure and IT professionals.
But when you talk to developers, you have to realize that you're talking to a different breed.
You shouldn't just point industry generalists at them. Rather, make sure they're people who can actually ask meaningful questions about the development process and the challenges developers face.
# 5 – B2B Market Research Studies: 7 Tips For Engaging Stakeholders
Every single market research or competitive intelligence conference I've been to has multiple sessions on stakeholder engagement.
The essence of this episode was: How do I get my stakeholders to pay attention to my research? How can I engage with them better to know what they want?
My main advice from this episode was to think like a B2B marketer.
If you're a market research team, you're producing a lot of content. In this case, your "content" is your research.
It's content in that it will be passed around the company in a variety of different ways.
So think about your study like a B2B marketer would think about their promotional material. How can you get better engagement? How can you track clicks or access of the study? How can you structure the presentation of your findings to attract more clicks and opens?
I like to think of it in terms of an "efforts to insights" ratio. You want to have insights appear fairly readily and make accessing those insights relatively low effort.
Top Blog Posts of 2015
---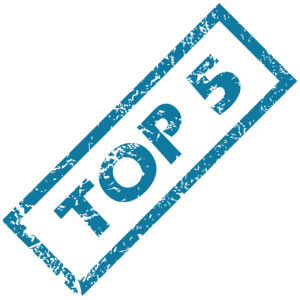 #1 – The Ultimate List of B2B Tech Conferences
Our top blog post of 2015 is actually one that came kind of late in the year, but I understand why it's so popular: it's the ultimate tech conference list.
By ultimate, I mean that we focused on just B2B technology conferences, whether they were vendor led or focused on mobile, developer, infrastructure, cybersecurity, big data, etc.
For now, we have just listed U.S. conferences, but that still left us with a pretty lengthy list. On first publication, we had more than 200 conferences and we will regularly be updating the list on a monthly basis.
It's the most shared piece of content on our site. A lot of different types of people and a lot of different types of roles have found it to be valuable, not just folks in a research capacity.
#2 – Ten Essential Competitive Intelligence Questions for B2B Customers
B2B research is so different than B2C.
And when you look at your average research conference, B2C seems to get all of the coverage.
So I think B2B researchers are looking for resources that share the biggest questions that should be asked during B2B research studies. That's why i believe that this SlideShare (and aligned blog post) was so popular.
#3 – 5 Essential Interviews with Competitive Intelligence Thought Leaders
The reason we put this piece together is that we have done a running series of interviews with folks like Wayne Jones of IBM, Kris Wheaton, associate professor of intelligence studies at Mercyhurst College, and Matthew Sell, lead analyst for SAP's competitive a market intelligence team. (We actually interviewed Matthew Sell twice.)
There are several standout moments from these interviews but one of the most important insights came during my talk with Wayne Jones. He spoke about being proactive about establishing a research agenda rather than being reactive.
#4 – Analyzing the B2B Buyer's Journey – 20 Tools and Tips
I made this presentation because I wanted to highlight the bucket of tools that we've put together.
I discussed useful subscriptions we have and homemade tools to analyze the front end of the buyer's journey.
Then I talked about how we use these tools along with traditional market research or competitive intelligence methods at Cascade Insights.
The the key point is that you need to get smart on the digital marketing toolbox. It goes to show how the buyer's journey is changing and how the world of marketing and sales is blurring.
#5 – 5 Reasons Competitive Intelligence Teams Don't Grow
In my many talks with CI and MR teams, they always seem to have a problem growing beyond a certain head count. That's what inspired me to put this piece together.
There are, of course, many reasons for why CI teams don't grow, but the biggest takeaway from this article was to have a strong service mentality. Always remember that as a competitive intelligence or B2B market research team, you're essentially a professional services firm embedded within the larger org – and you need to act like it.
Top Read Like An Analyst Links of 2015
---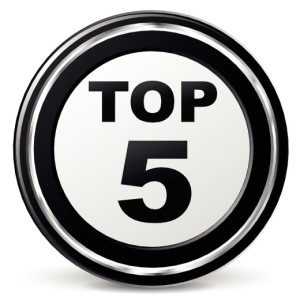 If you haven't had a chance to look at our Read Like An Analyst series, it's a little different than our other educational content.
Internally, the Cascade Insights analysts are always sharing a lot of tech sector news with the rest of the office. Every few weeks, we gather the best stories with the most staying power, add some formatting and easily digestible, two-sentence summaries and… voila!
Here were the 5 most clicked stories we shared in our Read Like an Analyst posts this year.
#1 – "Dell. EMC. HP. Cisco. These Tech Giants Are the Walking Dead" by Cade Metz
This Wired story wasn't just a compelling headline. Metz writes an interesting narrative that's well worth reading.
What drove the clicks on this story was a simple fact: these companies are under threat from the cloud.
They aren't all going to survive, at least not in their current form.
#2 – "Taking Data Visualization From Eye Candy to Efficiency" by Geoff McGhee
This was a great National Geographic piece that showed how you can take a lot of data and make some fascinating, simple, graphical representations of it.
It also warned against "eye candy" visualizations that obscure the viewer's ability to understand the data being represented.
I think the popularity of this article attests to one simple fact: large companies are swimming in a massive sea of data. When you're an analyst, market researcher or competitive intelligence team member, you always have to be on the lookout for ways to present data in meaningful ways.
#3 – "Startups Disrupting Apple (Infographic) shared on the What's The Big Data blog
Our third most popular link was an infographic of 44 startups targeting some of IOS's core features and capabilities.
The popularity here is easy to understand: rooting for the underdog is fun.
(We linked to Gil Press's What's the Big Data blog that had, in turn, shared the infographic from CB Insights.)
#4 – "5 things every CIO should know about containers" from the IBM Middleware Conversations blog
This was an interview with Scott Johnston, Senior Vice President of Product Management at Docker, posted on the IBM Middleware Conversations blog.
This one didn't surprise me at all. Over the course of the year, more and more people have been recognizing the significance of containers.
Overall, a number of the articles we shared about containers in our Read Like An Analyst series generated a lot of clicks.
#5 – "Data Scientists: Skills Mix, Team Makeup" on Data Science Central
This posting on Data Science Central was a nice collection of resources on data scientists focusing largely on their top skills.
Of course, everyone wants to read more about the hottest career in tech.
This podcast is brought to you by Cascade Insights. Cascade Insights specializes in market research and competitive intelligence for B2B technology companies. Our specialization allows us to deliver detailed insights that generalist firms simply can't match. Sign up for our newsletter for updates on our Read Like an Analyst series, podcast, and conference list.
Get in touch
"*" indicates required fields