Running B2B Market Research? 26 Questions to Ask Sales Reps
Running B2B Market Research? 26 Questions to Ask Sales Reps
Listen below:
Did you enjoy this podcast? Let us know! Review the B2B Market Research podcast on iTunes, Stitcher, or TuneIn.
The people who used to sell for competitors are valuable competitive intelligence and B2B Market Research assets. And they're extremely underutilized.
In this podcast episode, Cascade Insights CEO Sean Campbell shares 26 questions to ask sales reps who recently worked for a rival. The questions are designed to bring insight into:
The Key Buying Criteria of Competitor Customers.
Strategies & Tactics Used by Rival Sellers.
Industry and Market Drivers.
Talking with ex-sellers can bring powerful market, competitive intelligence and customer insights.
A quick caveat: for the best market research data, it's important to speak with people who recently worked for the competition. Someone who worked there two or three years ago won't be able to clue you in to the current state of the company.
Here's what you should ask the competition's former sales team members:
1. What were the key selling points?
This question cuts through all of the B2B marketing lacquer and gets to the root of what the competitor really thinks will drive the sale.
2. What product features were clients most interested in?
Again, this question lets you peer through the filter of case studies and general marketing messages to see the strongest aspects of competing products.
3. What buying criteria did clients have?
Was it cost, specific features, unique services, etc.? These questions help you to get inside the mind of the buyer. Further, when this information is analyzed along with other direct interviews with competitor customers and partners, you gain a detailed understanding of the competitor's stakeholders.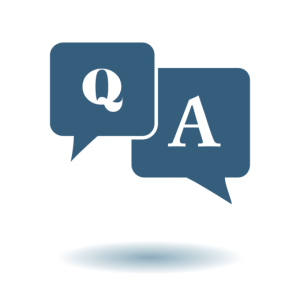 4. What features left customers uninterested or unimpressed?
It's common to assume customers are dazzled by competing products with grand and abundant capabilities — especially if they're produced by a large and imposing rival. However, this broad pantheon of features may be more than some customers need. Many B2B buyers are looking for very specific features. A former salesperson for a competing company can let you know what those specific features are.
5. Which of the competitor's product or service features were the most lacking?
A former salesperson would know, as they had to drive around weak spots to make the sale.
6. Were customers more focused on product features or the cost of the product?
Customers' priorities can clue you in to how the competing company would have to respond strategically. Is it more important for the rival company to keep the product cheap or to maintain a cutting-edge feature set?
7. What were the most common reasons for losses?
The competing sales team didn't win every deal and they are likely to remember the ones that got away. Chances are, they've put some thought into the reasons for those losses.
8. How often were buyers looking for net new solutions?
This is a great question to ask, especially if you are considering a win-loss campaign.
9. What was the market environment?
Did prospects abound with opportunity for all? Or was it a red ocean with competitors on every street corner battling for each deal?
10. Did the B2B marketplace seem saturated with solutions or was there room for upstarts?
This gives you a sense of whether the market landscape is too mature for growth or if there is a lot of untapped opportunity.
11. In the proposal process, what companies did the competitor's sales team always seem to win against and why?
This question is like panning for information gold. You may find out that you were the one that was always losing to the competitor in the proposal process. Learning why you lost out is invaluable insight.
12. Which companies did the rival sales team lose to?
With this information, your understanding of the competitive environment will grow broader than your own experience and win-loss database. This market research question alone can identify a whole host of new competitors that you might need to worry about.
13. What level of industry affinity did that competing solution have?
For example, was it really good for manufacturing and not so great for construction? From this you can learn which sector of the industry the competitor has staked their strongest claim.
14. Who had the best solution on the market?
The ex-salesperson will either feel that their former company had the best solution or recognize that a competitor did.  Either way, you're going to get a good read on who stands tallest in the B2B marketplace.
15. Who had a feature set you couldn't get anywhere else?
This market research question doesn't drive at the best solution for every customer or the broadest set of customers. It simply teases out the most unique. You may learn about upstarts who may soon become competitors.
16. Were there any features or services that customers were requesting but vendors weren't offering?
This question helps align your product development efforts with what the market really wants – this year and next year.
17. For go-to-market efforts, who was the best partner to work with? Who brought the most leads?
These questions will help you to understand the web of your competitor's channel players and partners.
18. Who was the worst partner to work with?
You can avoid them too!
19. Did clients view the salesperson's former company as a high cost solution?
This lets you know if the competitor is a high-cost solution that provides sufficient value to justify their cost or if the cost isn't justified by the value.
20. What pricing structures appeared to resonate the best with clients?
This will help you to wisely structure your own pricing model. It also helps when deciding what to lead with when discussing financial terms.
21. Did the sales team have leeway to negotiate the price with clients?
This lets you know whether the competitor starts high and works toward a lower number in sales conversations or if they start low and remain firm on that price.
22. How much would the solution sell for?
In B2B sales, enterprise customers rarely pay the "rack rate" for a solution. It's often difficult to compare your price to what competitors are actually charging. Therefore, getting a sense of an average selling price or license cost for a given customer type is incredibly useful information.
Try to get the rep to break this down across different B2B segments: small business, medium business, large enterprise, etc. It's also important to get the "all up" price — as in the cost of the solution itself as well as the price of service and support contracts, required training, travel etc.
23. How long were service contracts and how long was the sales process along the way?
This lets you dig into a part of the pricing model that can be opaque for anyone not already a customer.
24. What was the cost to renew a service contract?
Sometimes it's not the up front cost that kills you, but the costs over time – such as support and training costs.  Make sure to dig into those as well.
25. Who do you see as the market leader in three to five years?
Your competitor's former sales rep probably has an interesting market perception. If they didn't think the company they worked for had a bright future, you may even get their reasons for leaving the company.
26. What market trends do they see on the horizon?
Aside from the companies they were watching, the salesperson probably had their eye on trends as well. Which trends did they think were important and why? Which did they ignore and why?
In closing, ex-sellers can be a treasure trove of market research information about competitors and the market. Don't miss out on this important competitive research asset.
This podcast is brought to you by Cascade Insights. Cascade Insights specializes in market research and competitive intelligence for B2B technology companies. Our specialization allows us to deliver detailed insights that generalist firms simply can't match. Check out our array of free resources including our blog, ebook, podcast archive and newsletter.